What Does an Emergency Fed Rate Cut Mean for Your Money?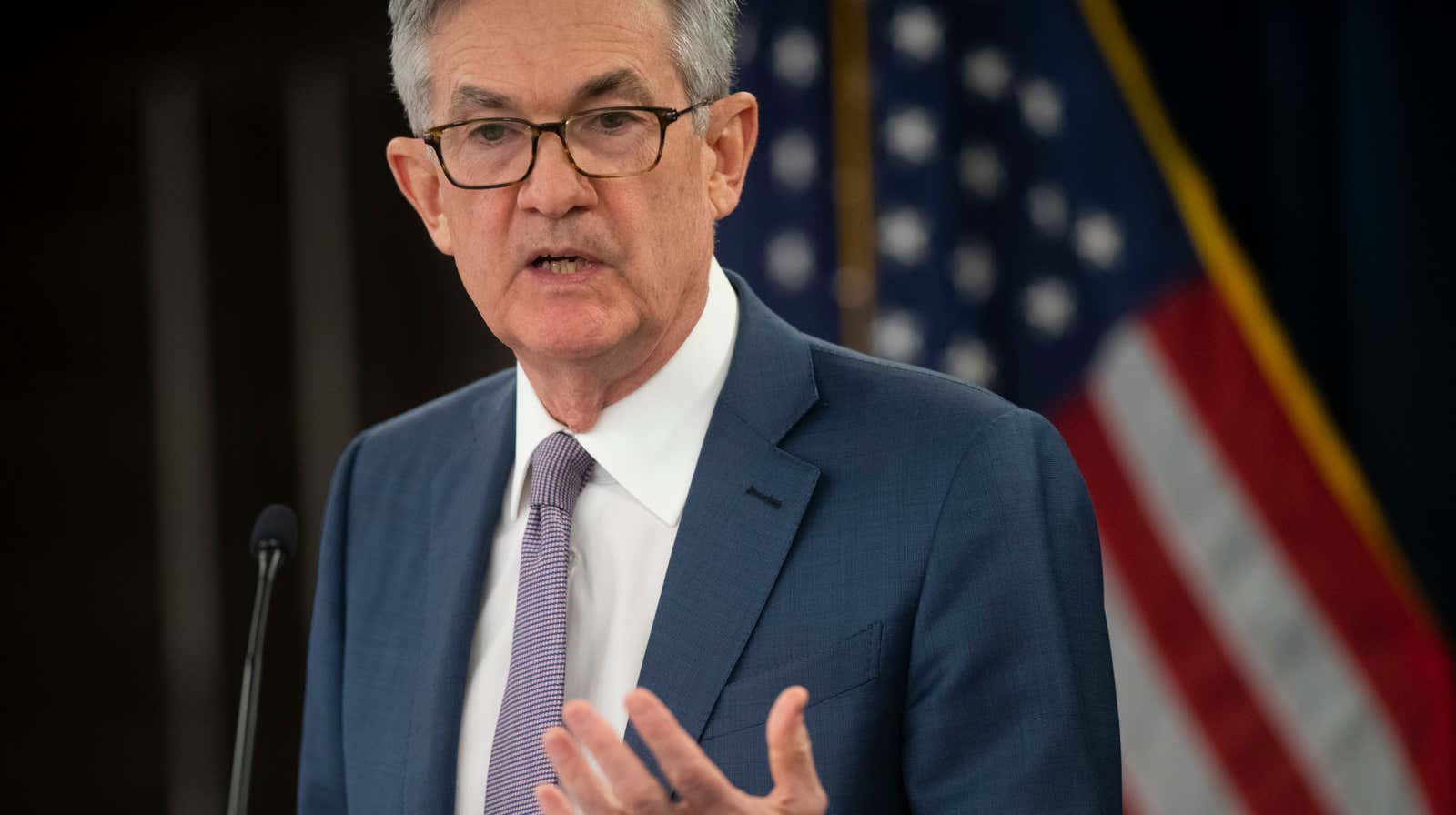 The Federal Reserve announced a surprise rate cut this morning amid growing concerns over the economic fallout from the coronavirus .
The Federal Open Markets Committee of the Federal Reserve System made an "emergency" rate cut to reduce the target federal funds rate from 1.75 to 1-1.25%.
"The fundamentals of the US economy remain strong," the Federal Reserve said in a press release . "However, the coronavirus poses growing risks to economic activity."
At half a percentage point, this is the largest decline since 2008, when the financial crisis hit. But just because the Fed has taken advantage of its ability to make emergency adjustments outside of scheduled meetings does not mean that we have entered a national financial panic regime.
However, this means that we recognize the onset of an unpredictable economic period.
Wait, we haven't finished talking about the recession?
A rate cut could help keep the economy stable as we figure out the ultimate size of the outbreak, but it's not exactly a reassuring move.
"Lower interest rates do little to make consumers and businesses more secure in the future as the health crisis spreads across the world," said Mark Hamrick, senior economic analyst at Bankrate. "It also cannot solve the problems of weakened supply chains, including manufacturing facilities in China and South Korea. Nevertheless, the Fed is doing everything it can to keep the economy from recession. "
I know we all hate the R word. But look where we were less than a year ago. The Fed cut rates three times last year amid heated discussions about an impending slowdown in economic growth. This discussion stalled – much to the relief – at the turn of the new year … until this health event broke out and went out of action.
So what does this mean for your money? Hold on tight and consider these areas:
Take advantage of "cheaper" debt
If you've been thinking about buying a home or refinancing, it might be time to move forward. "Lower rates provide an opportunity to get cheaper loans, including for mortgages," Hamrik said.
The rate cut does not mean that if you compare mortgage rates today, you suddenly get the lowest interest rate. But if you shop in the next few weeks, you will see noticeably lower rates.
It's the same with credit cards. If you have a variable interest rate card, you can see that it goes down. If you have debts, this is a great time to try and pay off as much of it as possible. But be sure to check your rates and conditions: Loans and credit cards with fixed interest rates will not change throughout the repayment period, so you might want to stick with those debts.
Don't give up on your savings
This rate cut means that the likelihood of a drop in APY in your High Yield Savings Account is very high. But that's not a reason to empty your savings account. Even a 1% interest rate is much more than what you earn in a regular savings or checking account.
If you want your money to flow further during this period, you may want to consider contributing less to your savings and instead use that money to pay off your debt more quickly. Or you can fix the interest rate using a CD .
While it's probably not worth looking for a better savings account – they'll all drop their APYs in light of the rate cut.
Resist the urge to tinker with your investments
You may have seen the stock market turn into a dump last week, but by Monday afternoon there was a significant rally there . And if you've looked at your portfolio during that ridiculous roller coaster, you're probably feeling a little nauseous.
But if you are investing for the long term, we advise you to play it safe right now. If you hold your assets, you are well positioned to recover these losses well before the time comes to sell them.