Turn on Seasonal Doorbells on Your Google Nest Hello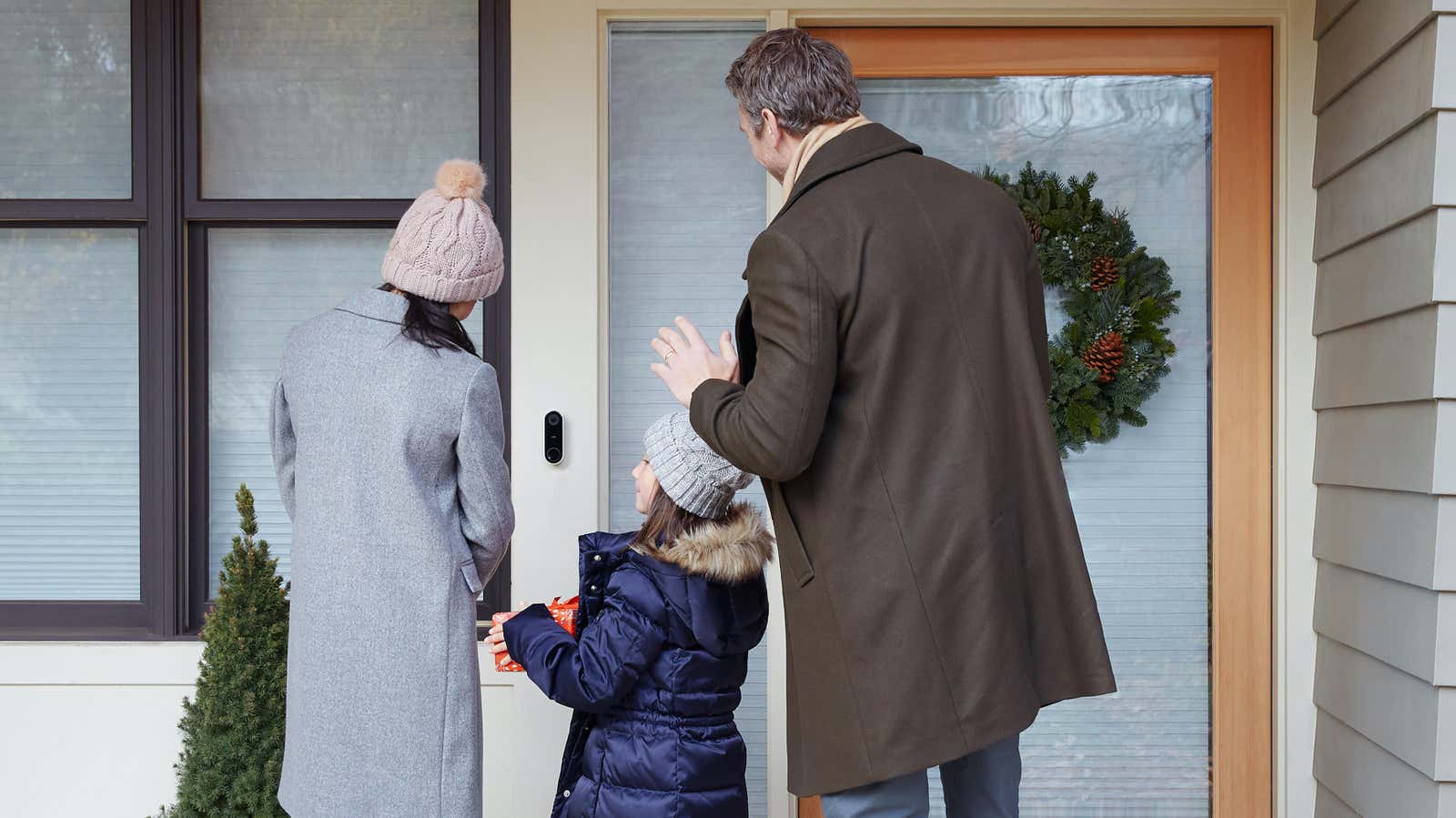 Google's Nest Hello doorbells can now ring with a little seasonal fun thanks to new holiday doorbells. There are currently four doorbell themes to choose from in the Nest app: Christmas, Hanukkah, New Years, and Winter. Each of the four themes has 10 different rings that will sound when someone rings the doorbell. These include popular holiday classics, traditional religious songs, and general winter sounds based on each specific theme.
Here's how to find and enable the new Nest Hello holiday ringtones:
Select the Nest Hello doorbell.
Click on Settings, then go to Doorbell Theme. (It is also possible that you will be shown a notification that new winter ringtones are available when you open the Nest app, in which case you can tap Seasonal Themes on that screen to go to the doorbell theme menu.)
Tap on the subject you want to use to ring the doorbell. There is also a standard "Ding Dong" ringtone that you can return to at any time.
While these holiday chimes will always ring for your guests outside, users who have visitor announcements turned on will hear them instead of the delightful holiday chimes when they are inside.