Keep Kids Active Indoors With Large Inflatable Bricks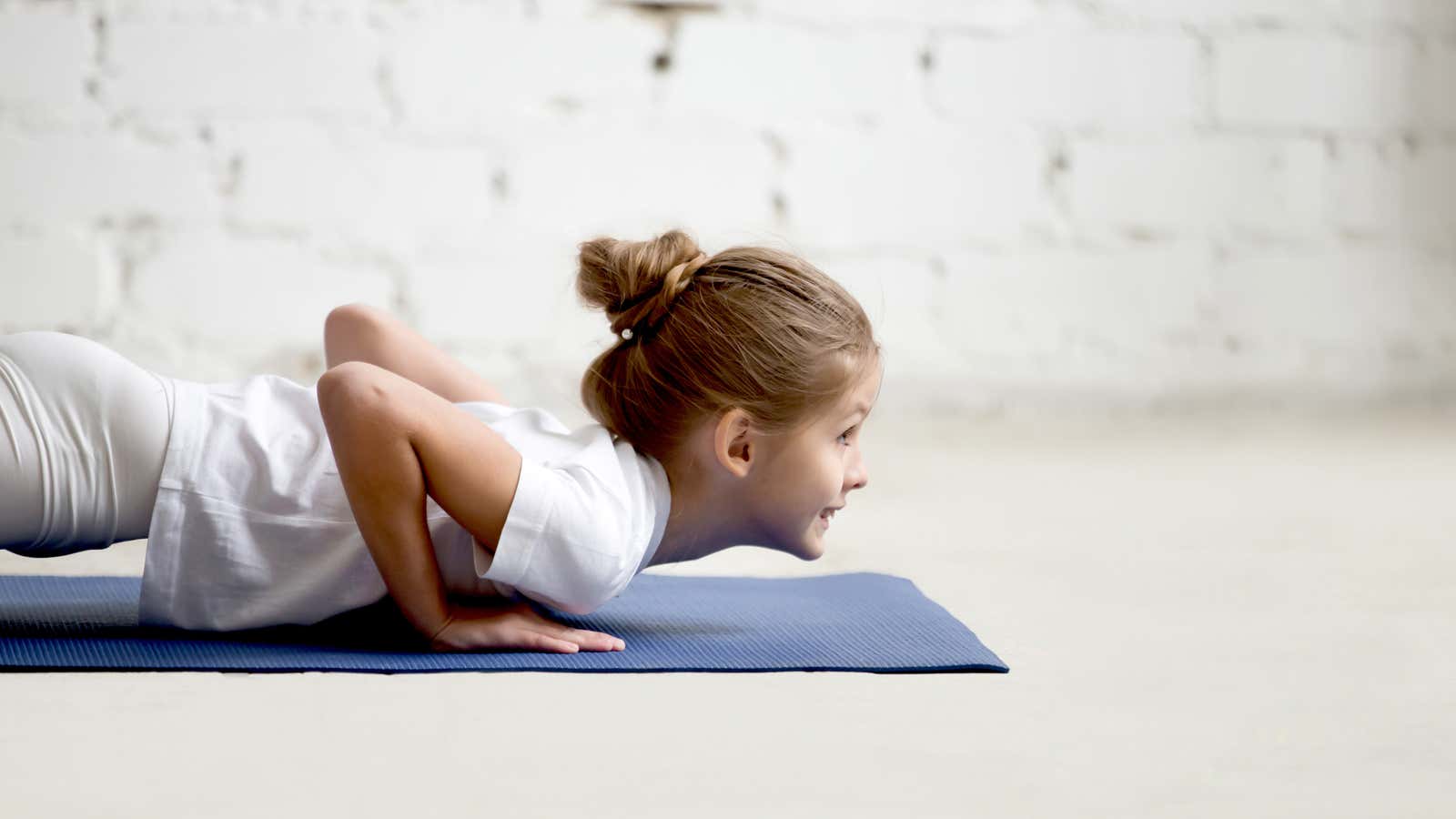 My son learned a lot from his martial arts teacher – so many wonderful lessons about respect, discipline, determination and confidence. But my favorite takeaway from his last two years of training is that kids don't mind doing a few push-ups, squats, and jumps if you let them roll giant bones across the floor first.
This is a favorite activity of every child in his class. They seem to enjoy it even more than the coveted obstacle course day that their instructor throws up every now and then. He has two heavier, softer cubes – one with numbers and one with exercise symbols. Children take turns rolling them around to see how many exercises they have to do. (And if one of them throws out one or two, their instruction inevitably frowns, says, "No, two is not enough … let's make twenty!"
Anyway, it recently occurred to me that this would actually be a good way to get your kids moving and release the extra shackled energy that haunts them in winter. You probably don't want them rolling heavy, soft bones around your living room; but an inflatable or foam set will do .
Make sure you have at least two sets – you can use one for numbers and assign the Sharpie to the other to write his favorite exercises. Some ideas:
Frog jumping
Hop rabbit
High knees
Asses
Climbers
Squats
Push ups
Jumping jack
Star Jacks
An alternative if you prefer to guide them towards awareness: teach them a few yoga poses and ask them to turn around to see how many seconds (times ten) they have to hold each pose.
As soon as you feel that they have become too aggressive, pull out the bones and start throwing.