The President's Impact on the Stock Market Cannot Be Predicted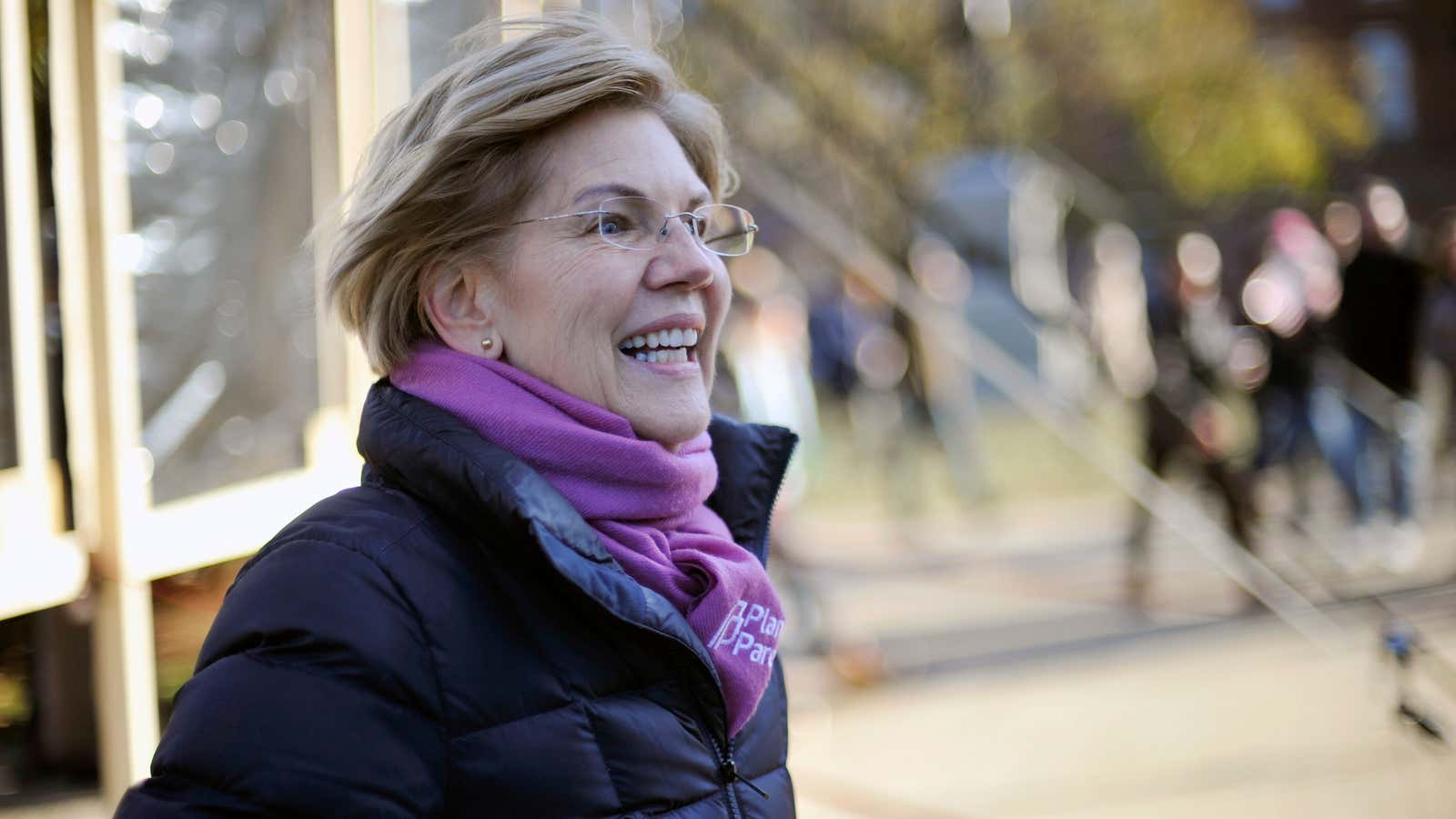 Presidential candidates often announce radical plans for what they will do when they get to the White House, but that is a long road to radical change. The new president does not enter and immediately enacts his new policy. Nor does Congress meet overnight and say, "Yes, that sounds good, let's do it," before proposing new laws in line with the political goals of the new president.
But recent reports on how Elizabeth Warren's presidency could affect the stock market may leave you in doubt about every rational thing you've learned about the three branches of government that provide checks and balances in the United States.
Warren is a consumer advocate and outspoken opponent of the interests of large banks and corporations. Among her plans as president is to extend the public health care system , Medicare, to all Americans. She also wants to pay off her student loan debt . And you have to pay for all this: additional taxes on investment operations and on the earnings of very rich people.
In an April investor poll by RBC Capital Markets , Warren was voted the "least stock-friendly Democratic candidate" (51%), beating her Democratic opponent and popular Senator Bernie Sanders (38%). According to Bloomberg, the survey found that investors are most concerned about healthcare stocks, as well as financial, energy and technology companies.
RBC also found that 90% of those polled believe that if Democrats embrace the White House and both houses of Congress, it will be "either bearish or very bearish for the stock market."
In one disturbing statement, hedge fund manager and super-rich guy Paul Tudor Jones predicted the market would drop 25% if Warren became president.
But Fortune pointed out that when Donald Trump was elected president, there were several shaky days in the stock market while everyone digested the news. Mark Cuban predicted that the Trump presidency would "nudge" the market. But the first failures did not last long.
This makes us wonder: Is there any point in trying to predict what will happen to the stock market when the presidential election approaches?
"There can always be a [market] correction," said Joshua Sandman , professor of political science at the University of New Haven. But the first roller coaster that you might see right after someone is elected is psychological, not because of any candidate's plans for the White House. "There is always an initial reaction, then the market sees how the president takes his position and who they choose for that position," he said.
And regardless of who is elected president and who is in their closest circle of advisers, Congress will still have to fight.
"We now expect presidential candidates to have some pretty specific policy proposals that they will pursue as president," said Michael Tole , professor of political science at Mount St. Mary's University. "But … presidents are not legislators, and much of what candidates announce requires congressional approval. And members of Congress have their own plans that don't match what the president wants to do. "
Sandman said that even if Democrats gain control of the White House, Senate and House of Representatives, many of these politicians will be too moderate for plans such as paying off student loans to quickly become a reality.
Tole said there are too many economic variables to link a bull or bear market to one candidate. "All economic forecasting models are based on educated assumptions about economic conditions that we are not entirely aware of," he said, "from interest rates to inflation rates, tariffs, foreign currencies, and more.
All candidates are forced to submit detailed policy plans during their campaigns and are therefore taken seriously, Taul said. One of the reasons Warren received so much criticism at this stage of the campaign is because she presented big plans and big ideas to bring those plans to fruition. If she had not presented such plans, she would have been criticized for it . "This is why we hear so much more about the cost of Warren's plans than about Biden's plans," Thaule said as an example. "She has attracted this close attention. But don't feel sorry for her, "he said. "The publicity is also good for her campaign."