I Am a Telemarketer. Here's How to Get Rid of Me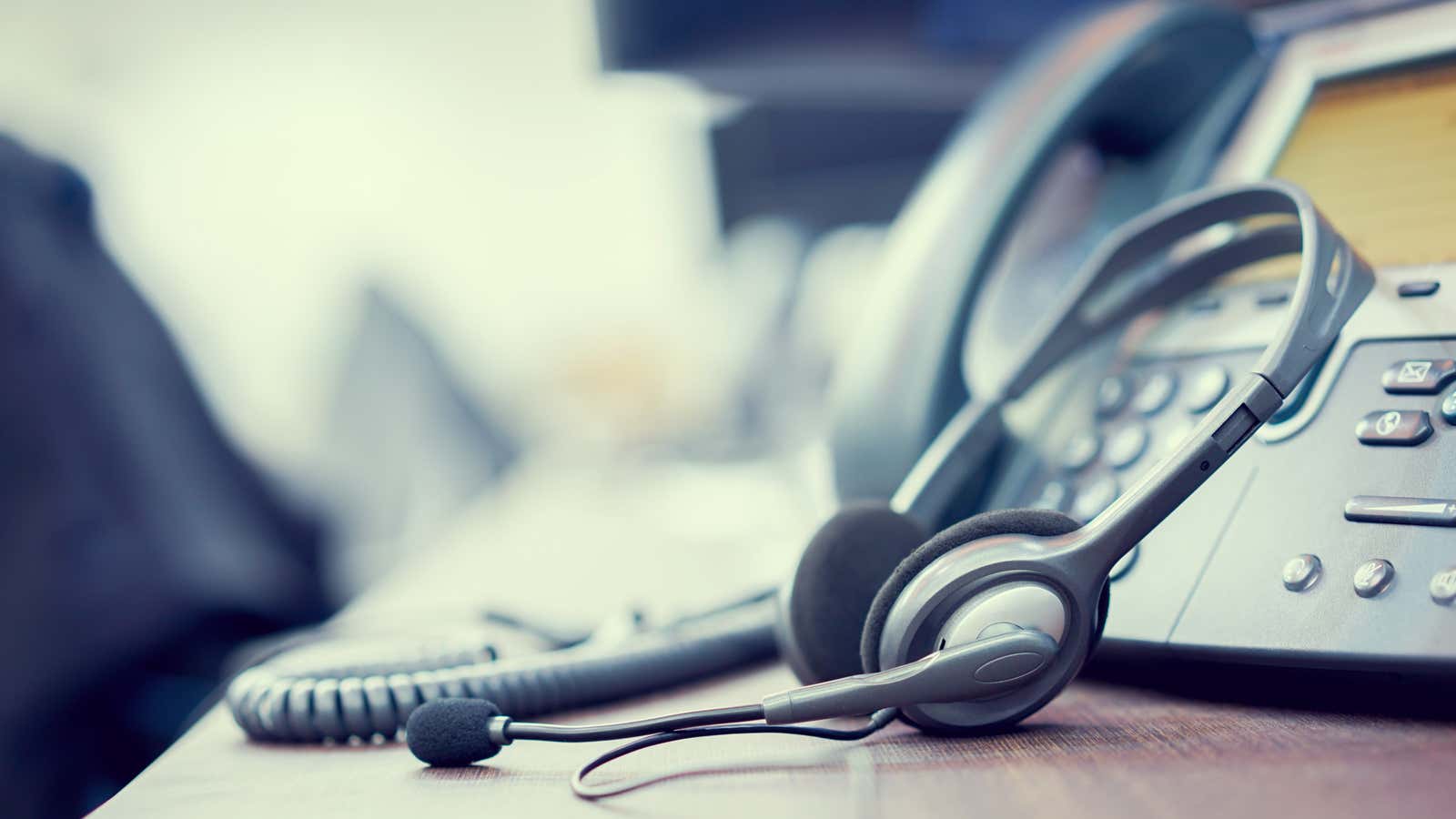 The telemarketing job is an exercise in resilience – constantly making unwanted phone calls to people who usually hang up. I need to know: I worked one for two years. Most people don't know how to get rid of us, but the right approach can be critical. Here's how to get rid of telemarketers like me and save us both tons of time.
How telemarketers get to you
Not all companies work the same way, but most calls follow a similar pattern. Successful telemarketers typically have a 96 percent chance of being rejected. With such dire odds, they will ruthlessly try to keep you connected.
Every telemarketing seller has their own username and password, so all the information they collect during the shift stays associated with them. Depending on the company calling you, the lead will have little or a lot of information. I work for an art organization, so we can see the entire history of the client: subscriptions, added ticket purchases for friends, donations, and sometimes even notes about who their assistants or friends are. In other cases, they may just have your phone number.
Anything you mentioned will be added to your lead profile: email address, best time to call, or your objection to the product. Don't say anything to the telemarketer if you don't want it recorded on your profile.
If the caller does not get through to you, they mark your request as "no answer", and the system programs it so that they will call you back in a few days. If the company does not have a large pool of potential customers, you may be called in 12 hours. If you are dealing with such an aggressive campaign, it is actually better to answer than to let them keep calling you. (More on how to deal with this later.)
If the caller does talk to you, he will do his best to sell you the product on the first call. A good telemarketing salesperson uses the "three no" rule: Don't let the customer go until they say "no" three times on the phone call. This technique has actually worked for me several times. After the first two no's, the client often runs out of reasons and becomes more convincing. Telemarketers try to keep you connected for as long as possible, because they can eventually tire you out and take money out of you.
If you don't make a purchase on your first phone call , the seller will log everything you said and offer to call you back another time. They are registered as "callbacks" – tiny gold nuggets for telemarketers. Selling on a call back is more likely than selling on a first call because you've already established an understanding. This process can take several weeks and sometimes leads to a sale simply because the customer wants to stop calling.
How do you make it worse
Many people make simple mistakes that lead to more calls. Here's what to avoid:
Don't hang up right away. This causes the telemarketer to mark your offer as "no answer" and call you back until he actually speaks to you.
Do not under any circumstances interact with a telemarketing seller. This gives them the false hope that you just need to convince them and that you are truly interested in their product. Don't ask questions. Do not explain why the product is not interesting to you. Don't show empathy or other human qualities.
Don't be irrational at the telemarketer. Remember, the computer chose your lead role, not the caller. Yelling at them because of calling you before will not make them sympathize with your cause. Chances are, they'll just send you back to the lead pool to torture you. If telemarketing is rude, you can ask to speak to a manager. Despite what they may say, every campaign and business has a leader in the meeting room.
Keep the conversation going and hang up without giving a reason. This will most likely result in the telemarketing seller calling back and stating that you have been "disconnected". If you don't answer, they will keep calling.
Don't let telemarketers call you back at other times . Anything that is not a solid "no" will be construed as an opportunity to call you back. When you say, "Now is not the right time," the salesperson hears, "Call me back later!" When you say, "Sorry, I don't have time to talk about this right now," the telemarketer hears, "I'll buy it another day!"
Telemarketers literally have a script that tells them how to respond to each objection, so the less you engage with them the better.
How to stop calls
The most effective way to get someone to stop calling you is to say one sentence: "Please put me on your list of who you should n't call ." Don't say, "Can you put me on your not-to-call list?" or "I don't want to receive these calls." This will make them ask why. Be polite but firm. If they ask why or won't do it right away, stay calm and repeat, "I want you to add me to your call barring list."
You should register on the national call barring list if you have not already done so. Companies are prohibited from continuing to call you if you are on this list and have verbally asked them not to call you at least once. Unfortunately, this is not illegal for non-profit organizations. But most nonprofits run seasonal campaigns, so at least your leadership will be put on hold for three to 11 months.
Even when dealing with a nonprofit organization, you should ask the manager and tell him that you have repeatedly asked to be placed on the Do Not Call list. Keep in mind that the previous caller may not have done their job and deleted you, and this new, innocent caller gets all the blame. The manager needs to address these kinds of customer issues so that callers can keep dialing.
The decision to get rid of telemarketing may seem like an obvious one, but it's mostly about approach. By using these exact words and without making any of the mistakes previously mentioned, you are keeping the caller from working with anything. How you frame your answer can mean the difference between a constant call and effectively getting rid of telemarketers. Make the right choice and no one will bother you.
This story was originally published in 2014 and was updated on 11/19/19 to provide more complete and up-to-date information.