Amazon Fresh Is Now Free for Prime Members, but Should You Use It?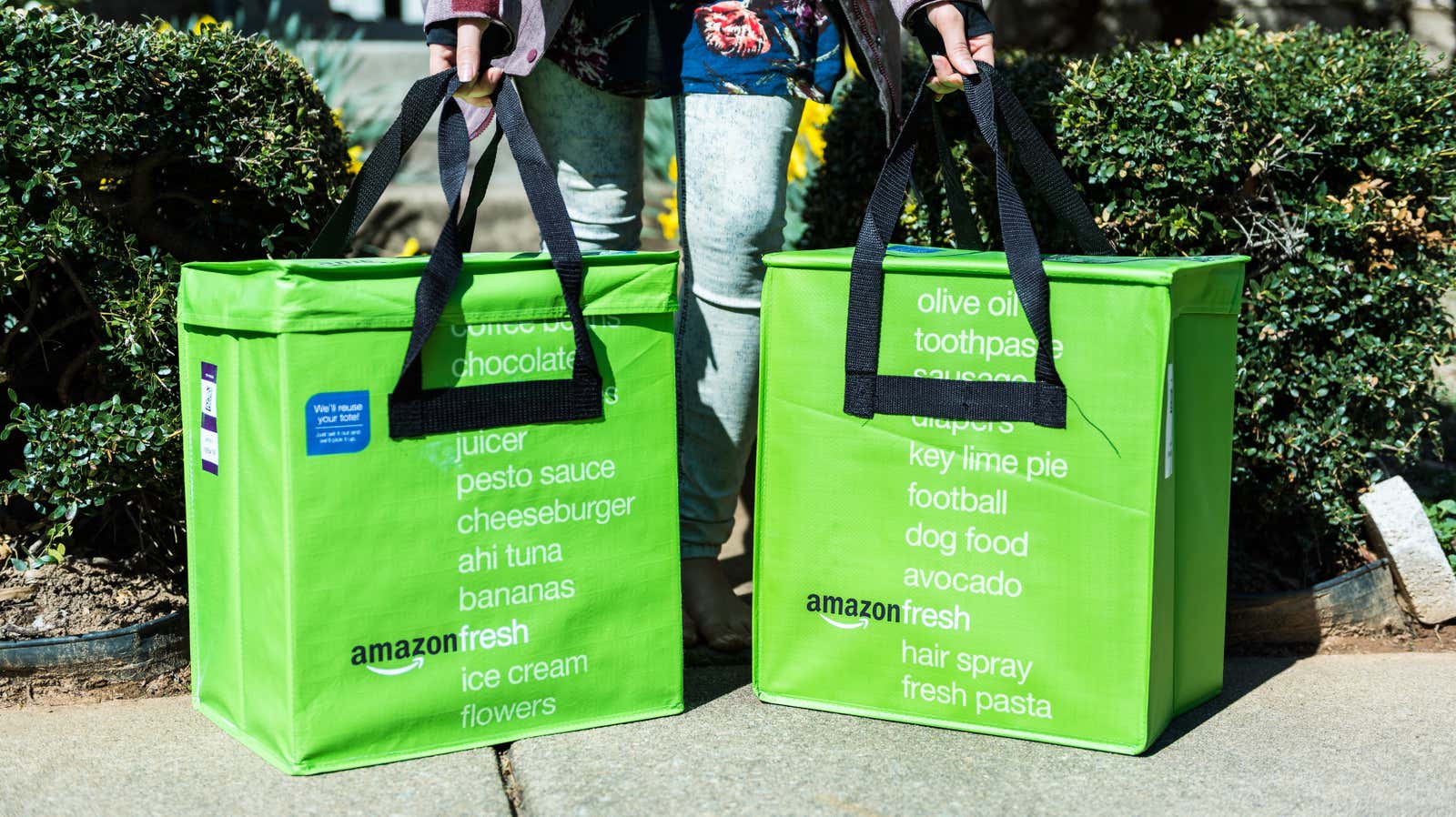 On Tuesday, Amazon officially canceled all shipping fees associated with its Amazon Fresh grocery delivery program for Prime members, a service that traditionally costs $ 14.99 a month; This news comes just a few months after the Amazon transition to a one-day delivery to its Prime customers. According to Vox , shipping charges will also be waived for customers who use Prime Now 2-hour delivery for Whole Foods. (Users will also have to spend at least $ 35 to qualify for free shipping, although there are exceptions; in New York it will take $ 50.)
Meanwhile, as the New York Times reported this week, Amazon's innovation in efficiency is clearly not as good for large metropolitan areas; in New York, traffic congestion is increasing due to delivery, as drivers deliver about 1.5 million parcels a day. It also stems from Amazon's questionable business practices with regard to the use of delivery drivers, often responsible for achieving rigid end goals. (A 2018 Business Insider article interviewed 31 Amazon drivers who highlighted issues with long "grueling" shifts and lack of pay; a separate BuzzFeed News article called next day delivery "chaos" for drivers, many of whom are independent contractors hired prior to year 3. are private companies other than UPS and the US Postal Service and therefore do not have sufficient rights in the event of an accident.)
With all of this in mind, you might ask, is it worth using the Amazon Fresh program at all? It depends on the circumstances, but we will suggest that you consider a few things before you do. In terms of traffic congestion, you could theoretically argue that a single Amazon truck delivering groceries to multiple shoppers will create less congestion than if those shoppers were driving to grocery stores – but Amazon Fresh is usually limited to urban areas, so you might not rule out the likelihood that customers will walk. (For these reasons, it's also difficult to quantify its environmental impact.) If you're wondering if your package is causing an overload problem, it probably doesn't help.
Obviously, you should also consider what buying from Amazon Fresh can mean for smaller local stores if you and others collectively decide to change your shopping habits. You will have to weigh how important price and convenience are to you. (Even with Amazon Fresh making it worthwhile, heading to the grocery store on the street is generally faster than waiting for delivery. But if you have reasons why you don't want or can't go to the store in person, that outweighs the extra waiting time. ) You might even consider just relying on Amazon Fresh for certain products that are harder to find at your local grocery store.
Finally, if you do buy Amazon Fresh, do not fall for advice like the one posted on this Reddit thread that insists on complaining to Amazon if a delivery is delayed (unless the driver makes a glaring mistake). We get the idea that you were expecting a package, but given the general secrecy of Amazon's shipping drivers, a complaint against them could have more repercussions than we think. Heck, these drivers are enough. And that should be taken for granted, but we'll say it anyway: always, always tip your drivers, damn it.