All Exclusive Apple TV + Versions Available on Launch Day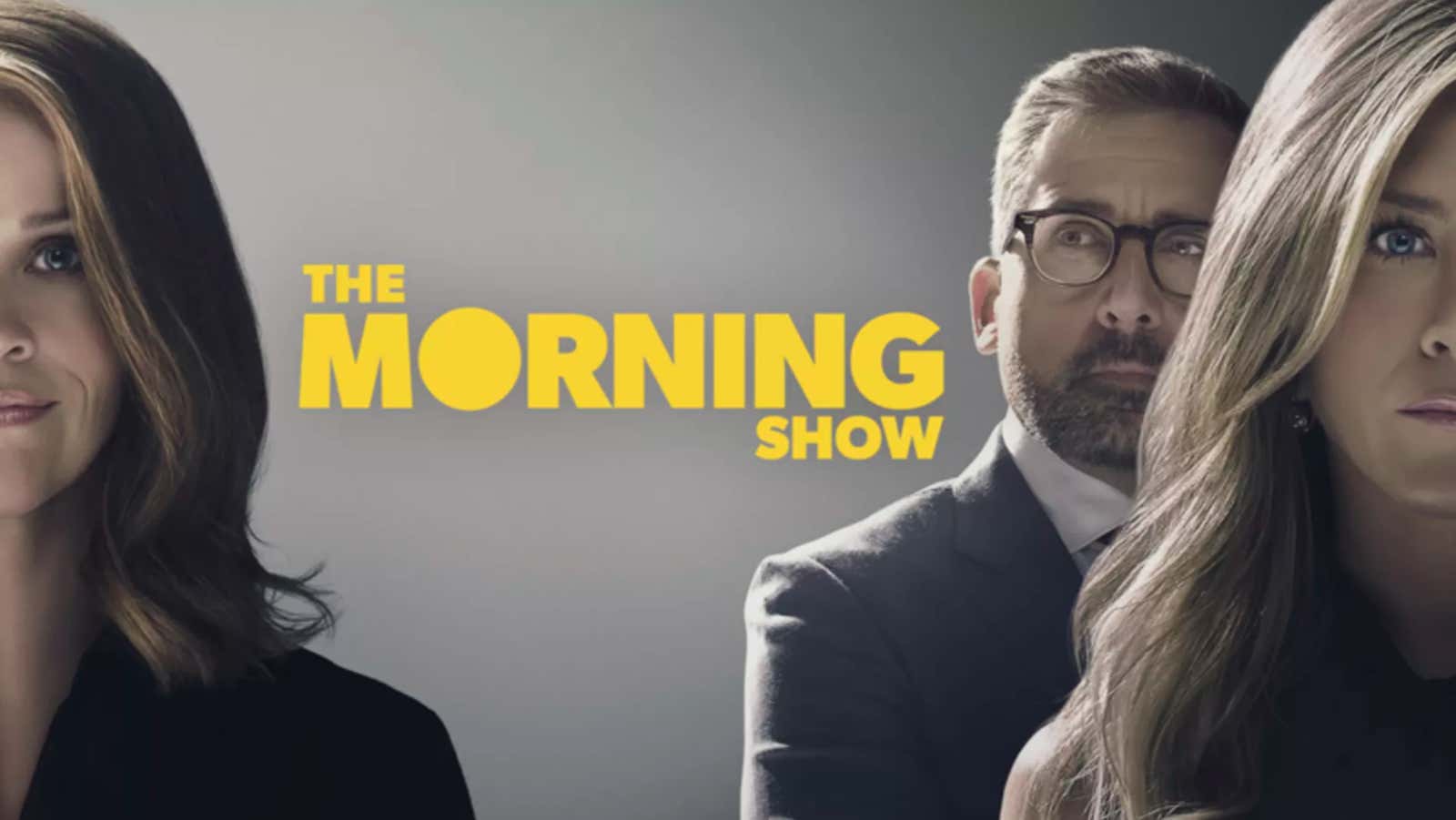 Apple TV Plus launches Friday, November 1st, and while the $ 5 monthly price tag and slowly expanding device support make it an easy sell for avid Apple fans , those who have not yet acquired the broader Apple ecosystem might need some convincing before they can. spend money on another monthly subscription service.
The best way for a streaming platform like Apple TV Plus to make a name for itself is through original content, and Apple is investing heavily in convincing fence-sitting customers to take the leap. To help the indecisive and early adopters, we've put together a quick guide to all the exclusive programming that will be available through Apple TV Plus on Day 1, and highlight a few other additions that users can expect to see in the first few weeks of the platform. …
Morning show
The Morning Show, possibly headlining exclusive Apple TV Plus content, is a showbiz politics drama that erupted in the wake of a major sexual assault scandal that turned the weekly morning talk show upside down. The series stars Jennifer Aniston, Reese Witherspoon and Steve Carrell.
For all mankind
An alternate history science fiction series that explores what might happen if the Soviet Union beat America in the race to land a man on the moon – America responds by training a team of new astronauts to be the first women on the moon.
See
A brutal fantasy epic starring Jason Momoa, set in a post-apocalyptic world where people lost their ability to see and returned to the nomadic hunter-gatherer culture.
The first three episodes of The Morning Show, For All Mankind, and To See will be available as soon as Apple TV Plus launches, with new episodes coming weekly thereafter.
Other content to launch
In addition to three prestigious TV series, the dark comedy series Dickenson , based on the life of the 19th century American poet Emily Dickenson, will be screened.
A selection of content for kids and the whole family will be available on Apple TV Plus on the first day:
Snoopy in Space is Peanuts' new film about how Snoopy became an astronaut.
Helpers – An educational series about coding and programming from some of the people behind Sesame Street .
Ghostwriter – This detective episode follows a group of children who free famous literary characters trapped in books with the help of a neighbor's ghost.
The latest notable part of the exclusive Apple TV Plus lineup is The Elephant Queen , a nature documentary that tells Chiwetel Ejiofor about a family of elephants who must find a new source of food and water after their watering hole suddenly dries up.
To be continued
In the weeks and months following the launch of Apple TV Plus, other platform-exclusive shows and movies will premiere on Apple TV Plus. Some notable achievements include:
Servant is a series-anthology of psychological thriller directed by M. Night Shyamalan. The first episode will premiere on November 28.
In truth , an adaptation of the crime novel by Kathleen Barber, You're Sleeping: A Novel, which re-reveals a closed murder in a podcast. The series stars Oscar-winning Octavia Spencer and Aaron Paul ( Breaking Bad ). The series will premiere on December 6 on Apple TV Plus.
Banker – Marvel Cinematic Universe alumni Anthony Mackie and Samuel L. Jackson star in this biopic about African American entrepreneurs Bernard Garrett and Joe Morris hiring a white businessman to pretend to be their business owner. This movie will be one of the first additions in 2020 to join Apple TV Plus on January 23rd.
But this is only the beginning; Nearly 40 other TV shows and films have also been declared exclusive to Apple TV Plus, including original content from eminent authors such as JJ Abrams, Steven Spielberg, Oprah Winfrey, Kumail Nanjiani and many more. It may be a while before we see any of these programs hitting the Apple TV Plus, but Apple is already making strong arguments for the future potential of its new streaming service.