How to Live Forever With Bulletproof Exec by Dave Asprey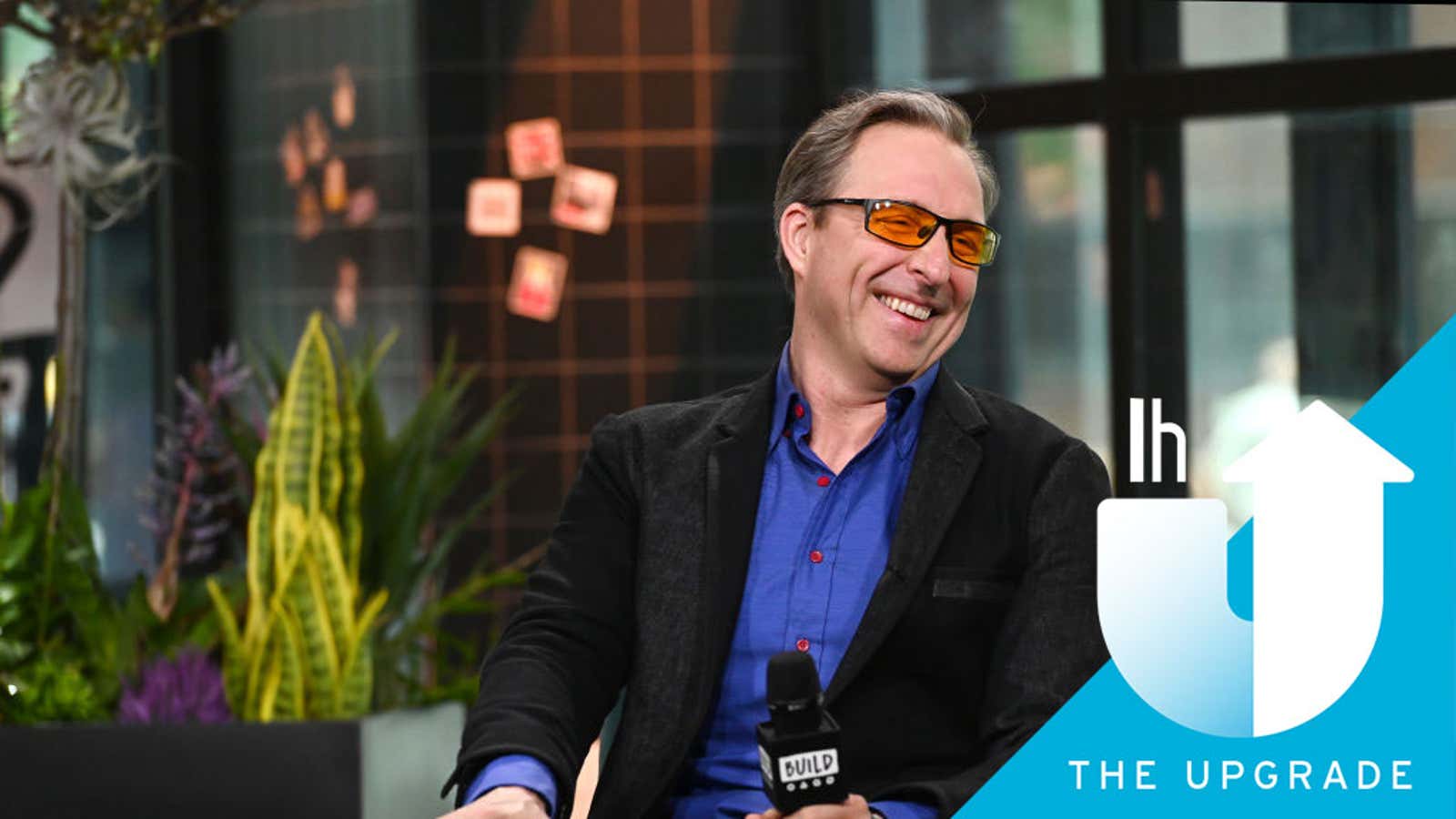 What can we do to live longer and healthier lives? Bulletproof Coffee founder Dave Asprey joins us at The Upgrade to share some of the practices he has adopted that he believes will help us all lengthen our lives. Hear him talk about the amazing ways to combat aging that he includes in his latest book, Super Human: A Bulletproof Plan to Grow Old Backwards and Maybe Even Live Forever .
Then Lifehacker Health Editor Beth Skorecki reveals the secrets to longevity she learned while visiting the Nicoya Peninsula in Costa Rica – an area that author Dan Buettner called the Blue Zone.
Listen to The Upgrade above, or find us in all the usual podcast locations including Apple Podcasts , Google Play , Spotify , iHeartRadio , Stitcher, and NPR One.
Highlights from this week's series
From an interview with Dave Asprey
On experimenting with yourself for his latest book, Super Human:
I did the world's most extensive stem cell procedure, the stem cells were in my brain, in my spine, in every joint in my body, in my reproductive organs … You say, Dave, you're crazy. You are hacking your biology. But think of it this way: I've had multiple head injuries. I hit my head several times and had chemically induced toxic brain damage from living in a toxic mold house when I was young. I grew my brain back … I have a healthy brain. So if I could do it, given the trashy biological basis I started with, it's likely that the rest of us can.
Why he uses the most advanced medical sciences and technologies
The research is right here on my body. I don't feel as good as I would like. I want to live longer than you think. So, I'm going to take what you just taught me in your article. And I'm happy to be a guinea pig, because every time you pick up a fork, every time you decide to move, every time you go to bed, you are already doing the experiment yourself. You might as well do what is most likely to work. You could be wrong. It's just that you are less likely to be wrong than you are not. So let's talk about making you live long instead of waiting 100 years to see if anything works. You will die in 100 years if you wait a hundred years to see if it works.
From Beth Skorecki's conversation about her trip to the Blue Zone.
After learning about the role of religion for centenarians, she interviewed:
Everyone I spoke to said that people [on the Nicoya Peninsula] who have lived for a long time tend to have something like spirituality. They have a family that takes care of them … And it was often talked about as that you have a reason to get up in the morning, and not just like: "Ok, I'm still here", but how are you a life that seems fulfilled and the people who support you. And, you know, if you're religious, you feel like you have a reason to be on earth. So, do you know what this has to do with physical health? I do not know. But it seems to be a very important part of mental health.
To hear more about Dave's discussion of the new science behind longevity and Beth's experience in one of the world's Blue Zones, we recommend listening to the podcast!
If you would like to participate in the show, call us at 347-687-8109 or send a voicemail to upgrade@lifehacker.com. Next week we'll be talking about a complete career change, so if you've ever changed the direction of your professional life, let us know!