Sous-Vide Your Own Great Cold Cuts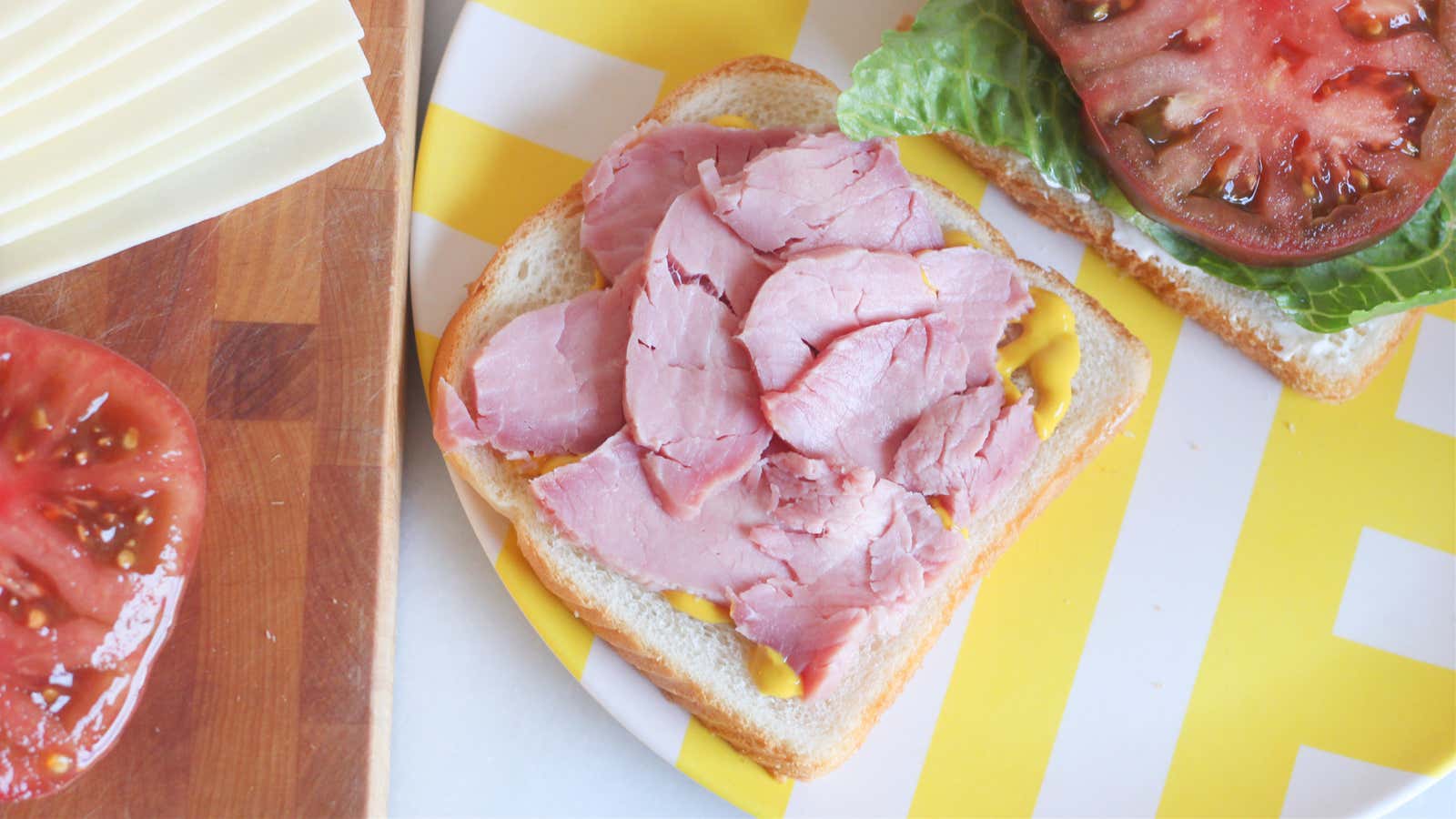 I love pork. Dried pork, dry-cured pork, fried pork and breaded pork. I love the whole assortment of ham, from the cheapest mechanically shaped slices to acorn-fed Iberico. Most pork preparations are easy enough to make with your own hands, but "homemade cold cuts" is not a phrase you hear very often, and this is very bad because they are easy to obtain if you have an immersion circulation pump.
One of the disadvantages of sous vide cooking is the limited temperature range. Most foods require some finishing step – either under a broiler or in a hot skillet – to get some browning or charring. But you don't need browning or charring the cold cuts. You don't need a crust. You just crave tender, juicy cuts of salted meat; Extremely unpleasant dry cold cuts. This makes sous vide the obvious choice for our cold cuts recipe, but simmered pork is not a cold cuts. For a true sandwich-worthy ham flavor, you need a little salt, which is very easy to buy online. (If you're intimidated by nitrite and nitrate, keep in mind that most of the "uncured" pork products you see at the grocery store — those that contain celery — are bullshit .)
My favorite medicated salt right now is Morton Tender Quick , a mixture of salt, sugar and hardeners. It gives meat and fish (if you will) their characteristic pink color and jerky flavor and quickly gives them that. For every pound of meat, mix one tablespoon of curing salt with two tablespoons of brown sugar and rub all the protein with it. Put this bag in the refrigerator overnight for a harder, pinker and saltier piece of pork in the morning. (Morton does not recommend using this product for cooking bacon – the fat content varies greatly from belly to belly.)
The combination of Tender Quick and sous-vide cooking is all you need to make yourself a ham-like lunch. I say "like ham" because I used a tenderloin instead of a leg, but it tastes like ham . The tenderloin is uniform in shape (which means it hardens evenly) and, unlike the legs, is small enough to fit in even the tiniest and dumbest refrigerators like my own. Sous-vide cured tenderloin turns out to be sweet-salty and incredibly tender. Our non-technical ham has the jerky flavor you desire, with a slow cooked pork texture with a slightly chewy feel than you'd expect. It's fantastic on a sandwich. To make it you will need:
1 pork tenderloin (they often come in pairs, so if you dare, fold them in half or marinate another in this material ).
1 tablespoon Morton Tender Quick
2 tablespoons brown sugar
Trim off all the tapering ends of the tenderloin to create a uniform cylinder, and eat the ends for dinner. Using a sharp knife, cut off the silvery skin and excess fat, carefully separating the unwanted pieces from the meat with your finger. Combine the salting and sugar in a small bowl, then add the mixture and tenderloin to a gallon freezer bag. Shake the meat in the curing mixture until it's coated, making sure every part of the tenderloin – even the ends – gets a little love. Place the bag in the refrigerator overnight (8-12 hours).
When the meat is finished, set the water bath to 140 ℉ using the submersible circulation pump. While the water is heating, remove the meat from the bag and pat dry with paper towels. Place the tenderloin in a fresh freezer bag or airtight bag and remove as much air as possible using a water displacement method or a vacuum sealer. Cook in a bain-marie for three hours, then immerse the bag in an ice bath to chill it for 30 minutes before placing it in the refrigerator for at least an hour (the longer you chill it, the easier it will be to cut).
Slice gourmet homemade lunch meat into slices, then make a sandwich. Eat that sandwich, then make another sandwich to take to work where you can brag about how you made your own ham, which isn't technically a ham, but heck it tastes exactly the same. Enjoy the approval and jealousy of your peers as they chew on their rubber slices at the grocery store, and repeat as needed.