How to Play Local Multiplayer Games Over the Internet Using Steam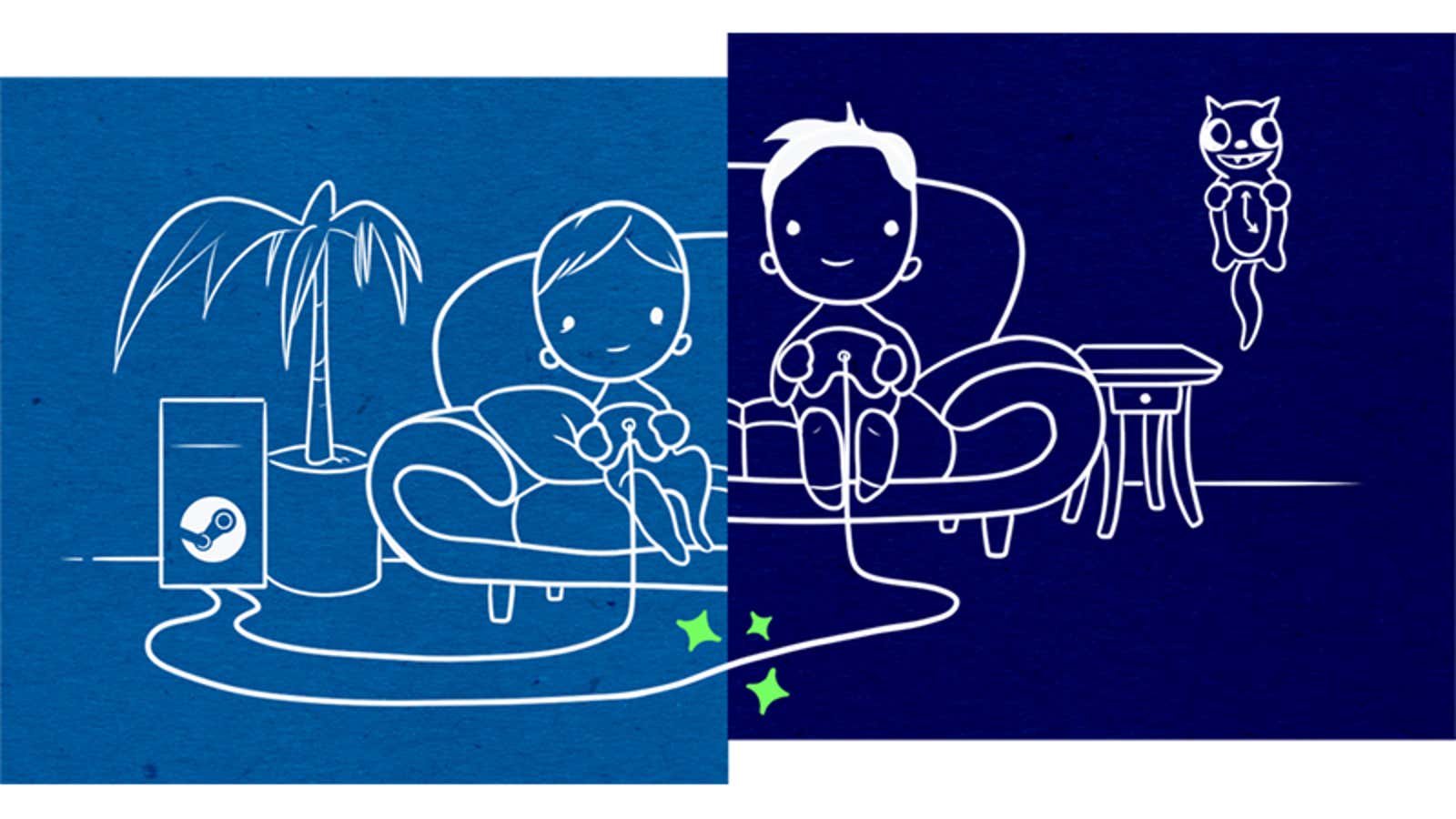 We live in a golden age of gaming where we can easily access a multitude of games from all eras, genres, consoles and niches that you can think of. But while playing co-op or local competitive games is relatively easy while sitting on the couch with your console, local multiplayer can be more difficult for PC gamers whose platform is primarily designed for single and online multiplayer.
Thankfully, Valve has begun beta testing an all-new Steam feature, Remote Play Together, which allows users to play local multiplayer online games with others. According to the official announcement on the Steam Community page , Remote Play Together allows two to four players (sometimes more, in some cases):
Play local multiplayer games with your Steam friends online.
Streaming video, sound, input and voice between players.
Use your own controllers or share keyboard and mouse controls.
Play together on PC, Mac and Linux.
Remote co-op requires the host player to own the game on Steam, so your friends can play with you even if they don't have a copy in their Steam library. A surprisingly long list of games already supports this feature, and Valve says there will be many more coming soon . Some games may not function correctly at first – this is an unfinished feature, after all – but we hope that bugs and compatibility issues will be addressed in regular updates while Remote Play Together is in beta.
How to Play Steam Games Using Remote Play Together
To use remote co-op, users must first subscribe to the Steam beta. You can do this in the Steam desktop app by going to S- Command> Settings> Account> Beta Participation> Edit , then select Steam Beta Update from the dropdown list, then click OK to close the window. After that, you will need to update Steam in order to apply the beta patch.
Then launch the game with local multiplayer and remote co-op support.
Press Shift + Tab to open the Steam overlay while playing.
Highlight the friend you want to invite from your Steam Friends list, then click Remote Play Together.
Your friend will be added to your lobby and will appear in the game after accepting the invitation. You will need to repeat this process for each friend you want to play with.