What's in Store for and Out of Netflix in the Week of October 14, 2019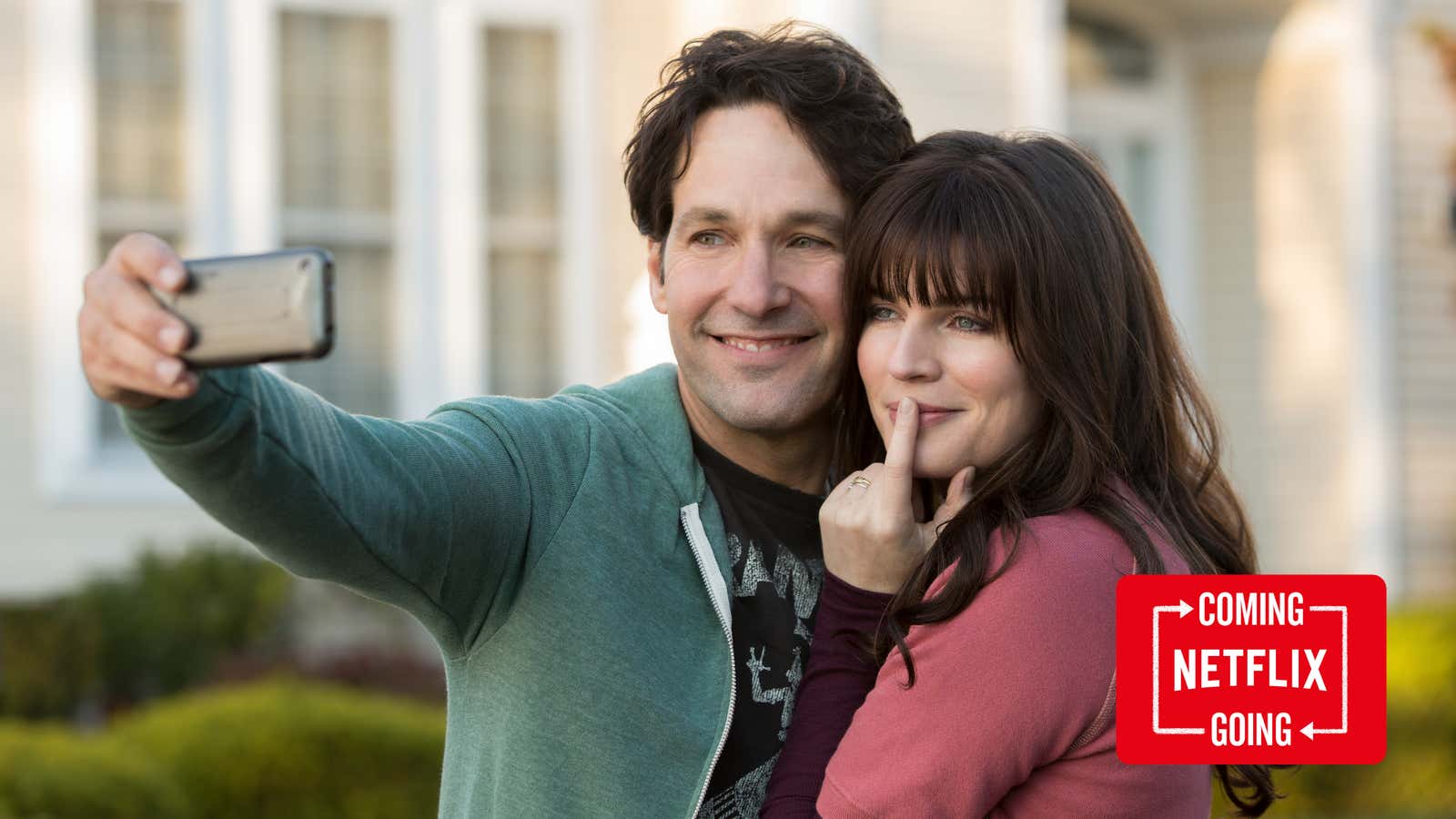 Paul Rudd doesn't age. See for yourself on Friday, when the not-so-promising series " Living With Yourself" debuts. In this NO, Rudd is portrayed as a person taking a spa course that literally replaces him with the best version of himself. This worries me as much as I worried (not without reason) about Fred Armissen's and Maya Rudolph's Forever 's inaccessible car, which has an equally far-fetched premise and depicts equally beloved stars. But I'm only human – Paul Rudd's charm is not lost on me, so I'll try this show despite my serious doubts.
Steven Soderbergh's poorly reviewed drama The Panama Papers, Laundry, is also out Friday. It features Meryl Streep, Gary Oldman, and Antonio Banderas, but it's 56% rotten on rotten tomatoes, so I'll probably skip it.
I broke off this week! I refuse to feign excitement when Netflix is ​​not good. I'm sorry, you'll just have to watch Buzz Bissinger's very strange HBO documentary instead.
Arrival this week
October 15, Tuesday
Wednesday 16 October
Thursday 17 October
Karate kid
NOT LIST – NETFLIX FAMILY
Friday 18 October
Eli – NETFLIX FILM
Interior Design Masters – NETFLIX ORIGINAL
Mighty Little Bhim: Diwali – NETFLIX FAMILY
Tell me who I am – NETFLIX ORIGINAL
An unnatural choice – NETFLIX ORIGINAL
Saturday 19 October
Leaving this week
Leaving October 20th