How to Stop Caring What People Think With Mark Manson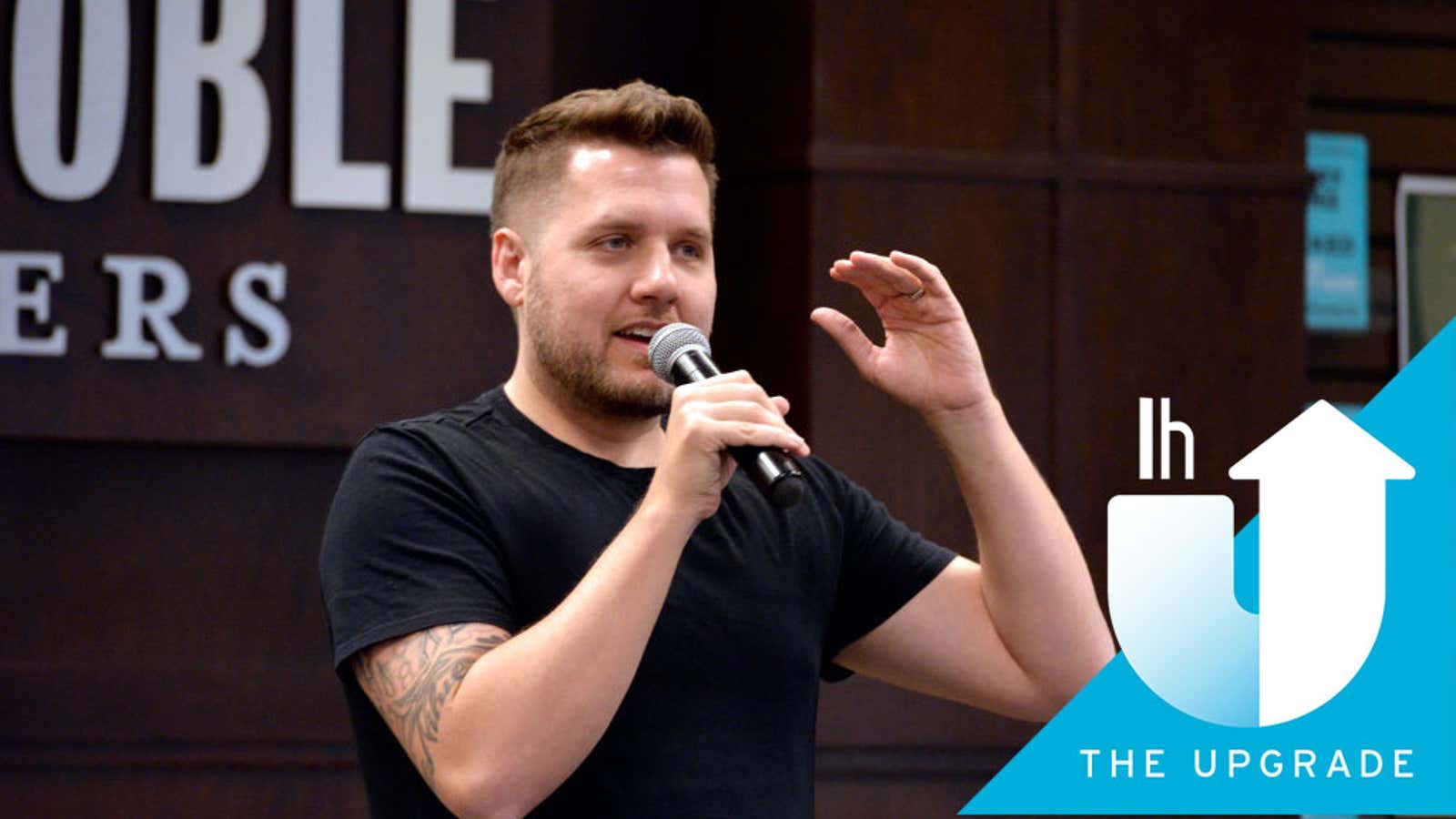 Do you find yourself spending too much time worrying about what people think of you? Are you ready to let go of those unnecessary worries so you can focus on other, more important things? This week, as part of The Upgrade, we're working on our issues with Mark Manson, author of The Fine Art of Not Fucking , and revisiting our interview with writer Samantha Irby from our 2017 episode of How Not to Shit . …
Listen to The Upgrade above, or find us in all the usual podcast locations including Apple Podcasts , Google Play , Spotify , iHeartRadio , Stitcher, and NPR One.
Highlights from this week's series
Mark Manson interview
Why did he write "Subtle Art" and why should someone write something:
[I wrote this] because I needed it. I think this is the secret of my creativity – the material that I write, not because other people need it. Because I need it. You know, I was in a situation where I was very upset by many things that I did not want to be upset about. So, the harshness, the sarcasm – it was all directed against myself … I spoke primarily to myself, and I try to use this as a starting point for all my work.
On what "don't give a fuck" really means:
It's not about indifference. It's about finding two or three things that are really worthwhile, because once you find them, all the little things become more subdued. This prevents him from influencing you so much. So when people come to me and say, "I'm too worried about what people think," my first reaction is that you need to find something that matters more than what people think. This is problem. The problem isn't that you need to stop caring about what people say about you. The point is, you need to find something else, which is much more important, so that they can say whatever they want, it will not change your mind.
Samantha Irby interview
On how her friend tries to get her to change her profile on a dating app:
My nickname was "fart." And she looked at me as if I had just bitten off a baby. She wondered who are you looking forward to meeting? And I thought someone was funny!
Like, all my photos were like the fattest photos of whales I could take – in one of them I was like bending over a cake. Because … if I post this, then [I might meet] someone I might really want to build with for six months. If I really want to meet someone, I have to be myself. And "farting the pulse" is fun. And if you wanted to be with me, you would think it's funny. And if this made you feel sick, it means that we will not work.
For more advice from Mark and Sam's hilarious stories, we recommend listening to the podcast. It's fun! Plus: we're sharing a recent voicemail from a listener. If you would like to participate in the show, call us at 347-687-8109 or send a voicemail to upgrade@lifehacker.com. We'll be talking about public speaking next week, so if you have any feelings on this topic, please share them!