How to Stop Hating Sweet Corn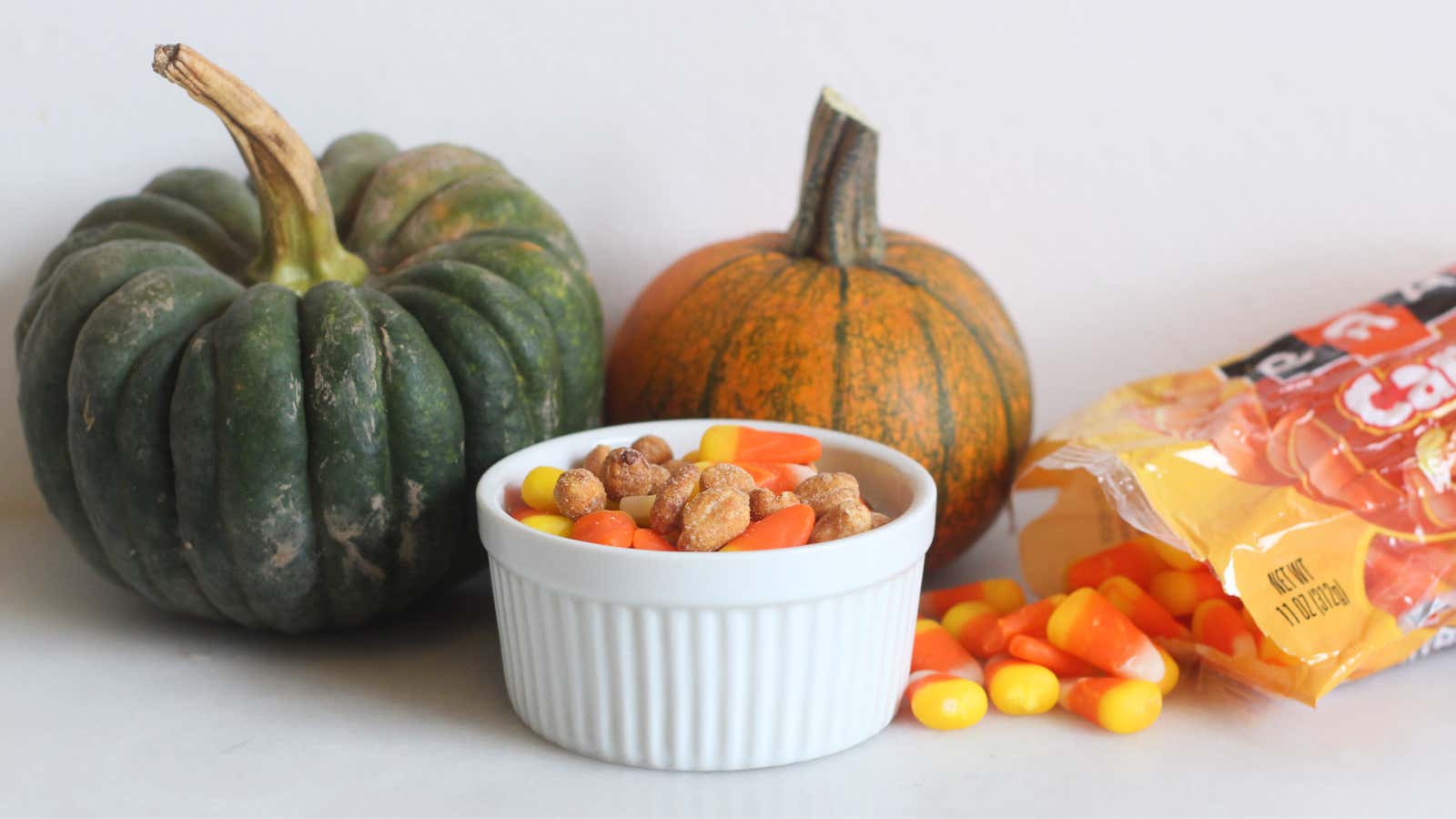 Candy corn is bad candy. At least that's the opinion I have held for years, publicly declaring it "rubbish" every October on all the social media platforms I visit frequently. But there are a lot of real serious things to shout about right now, and getting mad at candy online seems silly. People deserve to have joy anywhere, even if that joy comes in the form of seasonal treats.
So this year I'm ending my campaign against sweet corn and instead trying to understand its appeal and maybe even enjoy it. While Lifehacker rightfully split into fondant candies, two connoisseurs – our editor-in-chief Virginia Smith and associate editor Alice Bradley – were kind enough to share their tasting notes and serving suggestions.
First, know that not every brand will work. True sweet corn enthusiasts know Brach's is king because Brach's adds a little salt to their recipe, which is essential when you're dealing with such a sweet confection. "There is no branded corn in this store," Virginia told me. Alice is also very worried about this and has mentioned it more than once.
But if a hint of salt isn't enough, and even Brech tastes like an indomitable sugar paste, don't worry – Virginia has a solution. Combine these small kernels with toasted peanuts in honey. Virginia has spent years trying to convince me to try this combination of salty-sweet beans and sweet-sweet candies, insisting that their combination tastes incredibly similar to Butterfinger.
I finally tried mating and she didn't lie, not even slightly. While I still dislike sweet corn on its own, I am now a fool for this combination and have determined the absolute best corn to peanut ratio, which is one kernel for every two whole (not halved) fried bois with honey. Even if you think you despise candied corn, I highly recommend you try this combination. It does taste like a butterfly, but it seems a lot more festive.