How to Enable Dark Mode on Instagram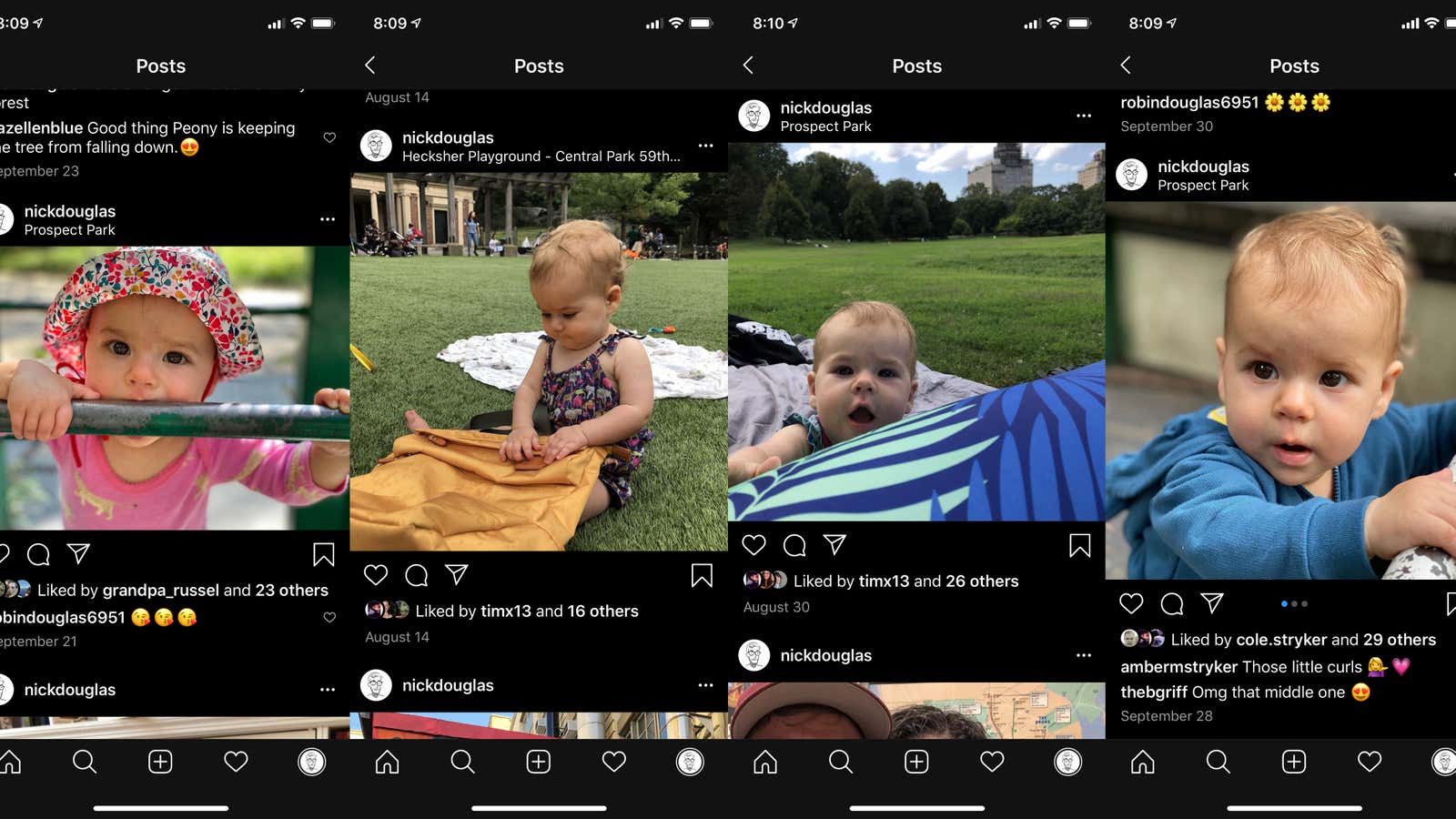 iOS: Instagram just updated with Dark Mode, so you can stare at brightly colored vacation photos and ads for gruesome coffee tables surrounded by inky black as if you were developing film in a dark room. The only way to enable it is to enable dark mode throughout iOS.
Open the Settings app.
Find Dark and click Appearance (or find Display & Brightness in the third set of options).
Choose Dark instead of Light .
You can also enable auto mode to automatically switch to dark mode at dusk and back at dawn.
If Instagram has not darkened yet, then you need to update to the latest version:
Open the App Store app.
Click the user icon in the upper right corner. The Account tab will open.
Scroll down to the " Available Updates " section.
Click " Update All" or the " Update" button next to Instagram.
Unfortunately, iOS Dark Mode works on an all-or-nothing basis. You cannot turn it on or off for any native apps or for many third party apps. But you can add a Control Center button to turn it on or off system-wide:
Open the Settings app.
Select Control Center from the third set of options.
Tap Customize Controls .
Find Dark Mode under Advanced Controls .
Click on the green plus sign.
Now you can turn dark mode on and off as you wish. Look at your beautiful pictures in the dark.