Check for Incompatible Apps Before Installing MacOS Catalina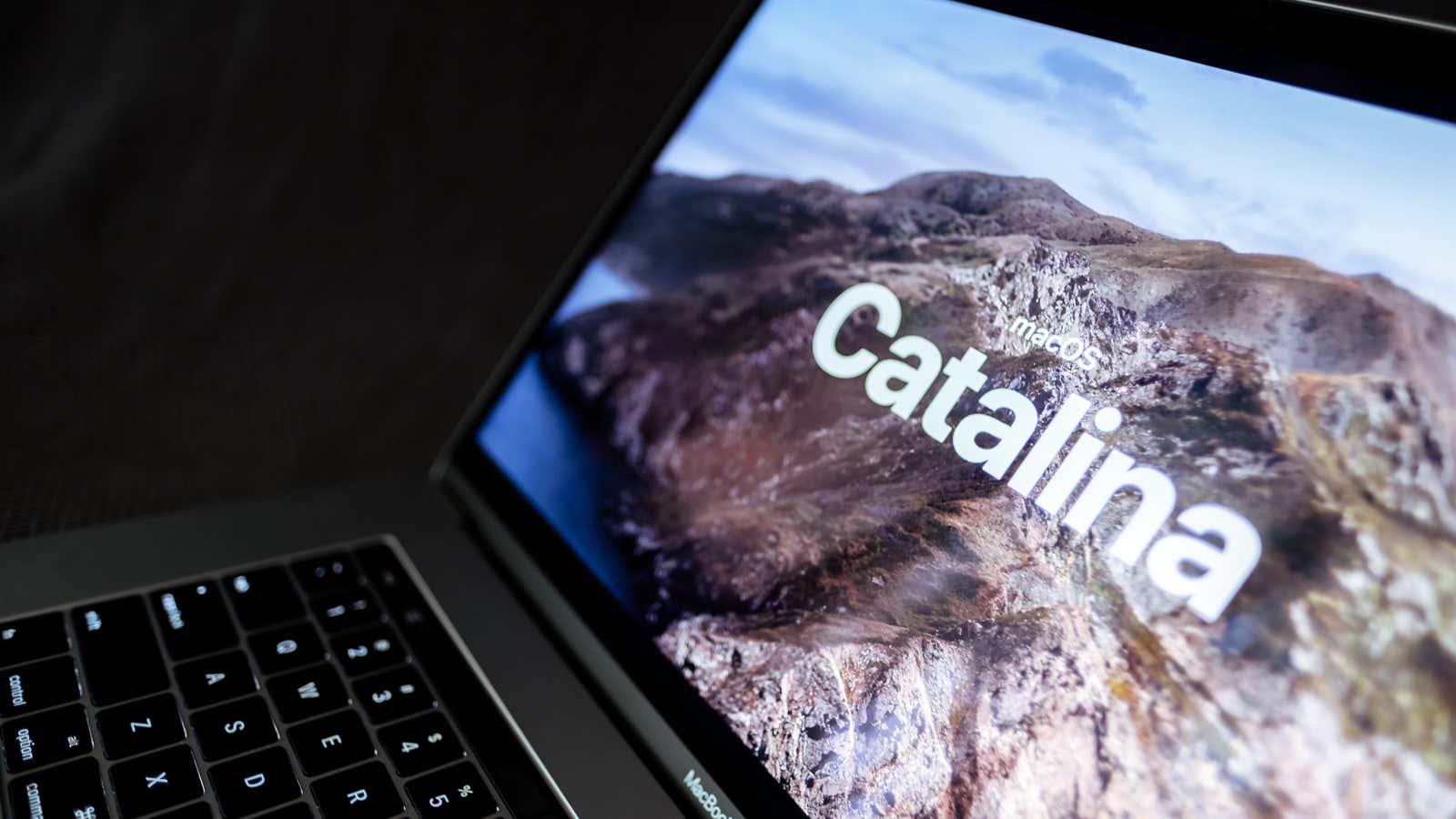 The latest update to Apple's operating system, released yesterday, contains many exciting new features . However, macOS Catalina has one big drawback: Apple no longer allows 32-bit apps to run. If this is a big problem for you, or if you are concerned that important applications that you need will not be supported in the latest version of the OS, you have a few easy ways to check.
First, click the Apple logo in the upper left corner of your screen and choose About This Mac. Click on "System Report" and scroll down the sidebar slightly until you see "Outdated Software". All apps in this section are 32-bit and will not work on macOS Catalina.
If you don't see any apps at all, try clicking Apps in the sidebar. There should be a column labeled "64-bit (Intel)" and any applications marked "no" are 32-bit, not 64-bit.
You can also use a third-party application likeGo64 to search for 32-bit applications on your system, which also counts whether 64-bit applications contain 32-bit plugins, frameworks or services. (This can also cause problems when upgrading to macOS Catalina.)
If you find that some of the applications you use are 32-bit, you have few options. You can contact the developer to find out what their plans are for creating a 64-bit version, if any. You can also find a similar application that is 64 bit. In the worst case scenario, you might simply not upgrade to macOS Catalina, although Mojave – the last macOS operating system to support 32-bit apps – will no longer receive support from Apple in 2020.
I would not recommend using an older OS (especially one that no longer receives patches or security updates), but I fully understand if some important applications force you to do this. In this case, you might be better off with a copy of Mojave for multiple applications and a copy of Catalina for everyday use.