How the Pixel 4 Detects Car Accidents and Helps You Get to Emergency Services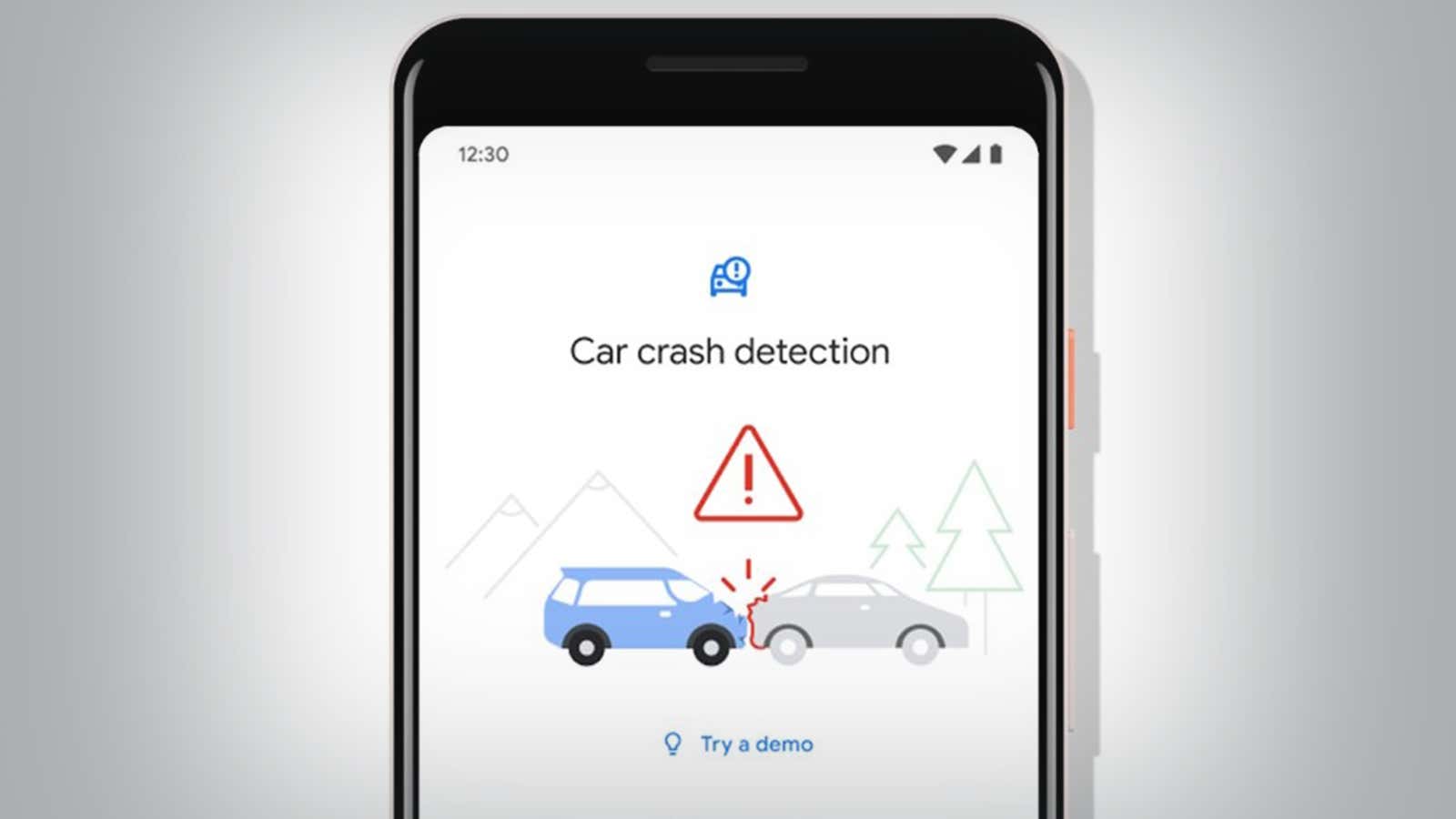 The upcoming Pixel 4 – and possibly other Pixel devices – could help you in the event of a car accident, according to some recently leaked information from the Google Play Store . Information courtesy of Mishaal Rahman of XDA-Developers details the proposed changes coming to the Pixel 4 Emergency Information app.
Aside from the Personal Safety rebrand, the updated app will reportedly include a feature that can predict if you're in a car accident by tracking your GPS location, microphone, and accelerometer sensor data.
If your phone suspects that an accident has occurred, the application will play a loud sound at maximum volume, vibrate and display a large prompt on the screen asking if you have had an accident and if you are all right. The request includes a countdown timer, and if you do not answer in time, your phone will automatically dial 911 on your behalf. If you have been in an accident and are still able to answer, you can add information about the accident using the simple touch interface in the app (and then call 911).
According to Rahman, the updated information on the Google Play Store states that both false positives and false negatives are possible, meaning the app may mistakenly think you were in an accident and also potentially not detect when you were. But since the Personal Safety app has not been officially announced, and no one has been able to publicly test the car crash detection feature, we cannot comment on its effectiveness.
In addition to the car crash feature, the personal safety app will also allow users to send more information to emergency contacts and first responders from the lock screen of their Pixel device than the feature currently provides, including GPS location. While these new features are not yet available, Pixel users can already set specific contacts on their phone as emergency contacts by going to Settings> About Phone> Emergency Information> Emergency Contacts " , And can add medical information to be sent to emergency services by going to Settings> About phone> Emergency information> Medical information .
The big caveat here is that no one knows if Personal Safety and its new features will be available on non-Pixel 4 pixels. At the moment, only the Pixel 4 is explicitly mentioned on the Google Play Store page for the Personal Safety app. Rahman was able to download the app on the modified Pixel 2, but it lacked the car crash detection and emergency contact alert features detailed in the Google Play update. It's possible that Personal Safety will be a Pixel 4-exclusive app, but Google is usually pretty open to pushing new features to older devices, so there's a good chance that at least some older Pixel phones will get it. We'll have to wait for the official announcement from Google to know for sure.
But even if the entire Pixel family can call emergency services if you are involved in an accident, we urge you to be safe and put your phone away while driving.