I'm Josh Ocampo, Lifehacker Staff Writer, and This Is How I Work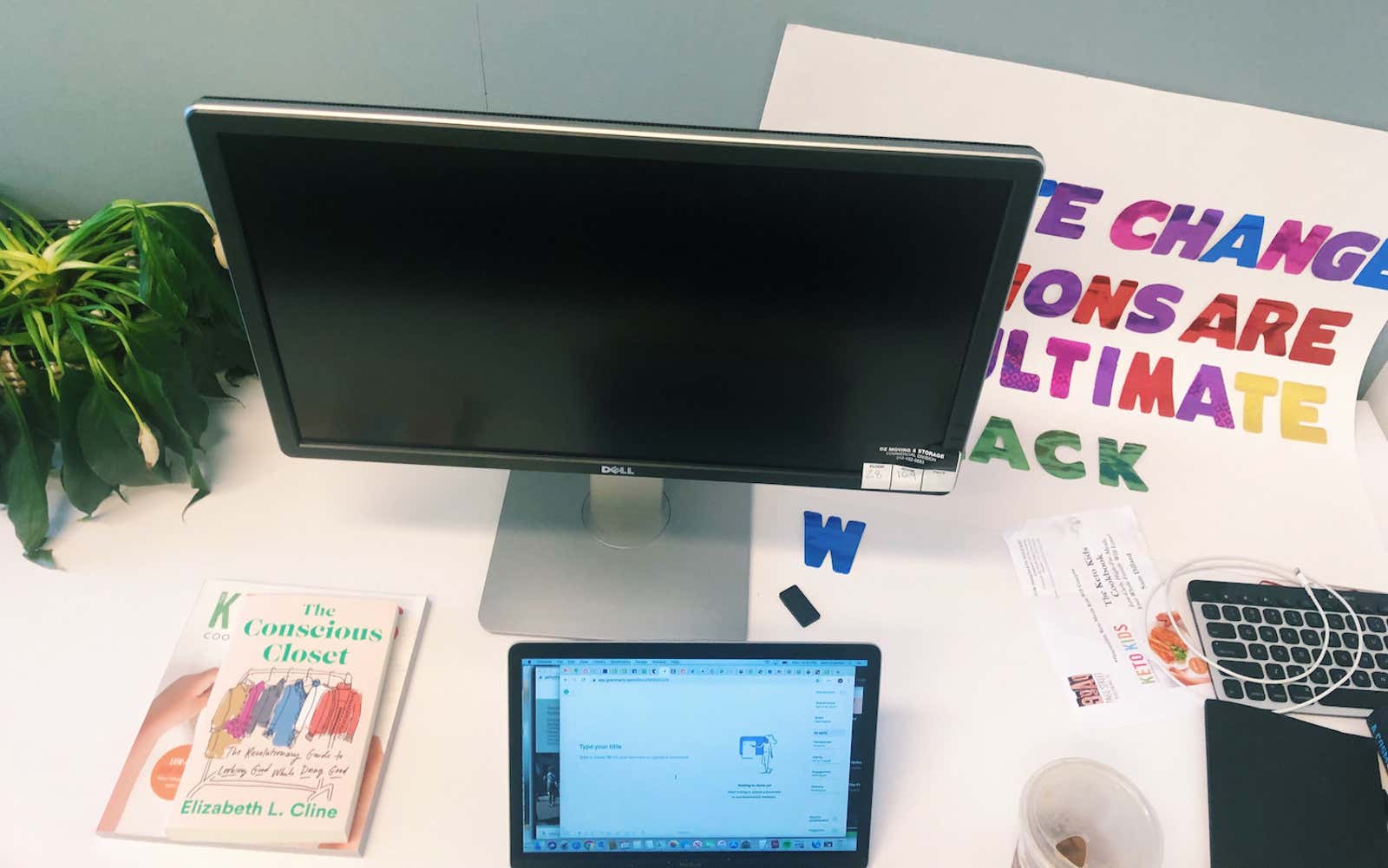 Every week, we share shortcuts, workspaces, and productivity tips from our favorite experts. This week we take a look behind the scenes at Lifehacker. I'm Josh Ocampo and that's how I work.
Location: Manhattan Current job: Lifehacker staff writer Current mobile device: iPhone X Current computer: MacBook Pro at home One word that best describes how you work: caffeine
First of all, tell us a little about your past and how you got where you are now.
My first job after college was in the record company business, dealing with payments and contracts. I got fired, and on a whim I took a job in the legal department of a magazine publisher. I made my way to the commercial side of a few magazines – which means I processed a lot of invoices – and eventually started writing. At the time of writing professionally, I was fired twice more, and now I'm here Lifehacker (and very knowledgeable about the process of unemployment State of New – York).
Tell us about a recent work day.
My day starts at night. Around midnight, I usually look for ideas for stories and stuff them myself. I have an RSS feed configured through Feedly, but I usually try to read / view headlines in the New York Times, Washington Post, CNN, and check Twitter and Reddit. (I am a frequent user of r / Politics and r / Fitness .)
I wake up around 7:45 am, feed the cat, look for new story ideas, and watch the news on NY1. If I have time, I'll also watch Tonight's Show or Good Morning America (or watch reruns of Look What Happened last night). I am lucky that I live close to the office, so I can usually leave at exactly 9 and arrive within 20 minutes. By 9:30 am, I usually have a good game plan for the day and start researching and writing.
What apps, gadgets or tools can't you live without?
How is your workplace arranged?
Since we've only been in our new office for a few months, I don't have a lot of stuff, and most of the stuff on my desk doesn't belong to me, apart from the laptop and the signature on the back that I made for the climate. Strike. (I work all over the office, so setting up my desk doesn't really matter to me.)
The books you see have been submitted to our remote editors. The keyboard on the right was on my desk when I arrived here (and may have belonged to the BET staff who occupied this seat before us). And the sick plant (named Brian) belongs to our deputy editor, Alice. I can assure you that it is flourishing now!
To be honest, I am just very pleased to have a working laptop. In one of my first writing talks, I had a huge desktop computer and my personal laptop was in last place. I am very happy to be able to physically move and still work. (These are little things.)
What's your favorite shortcut or hack?
It's not innovative, but I have a lot of google alerts set up for story ideas and specific phrases (maybe 25+?). When I was at Mic , we had a column called Food and Politics, which was about the eating habits of politicians (laughs). Google Alerts really came in handy here because the New York Times didn't report what Beto O'Rourke ate that week.
Tell us about an interesting, unusual, or challenging process you have at work.
I often get up from the table and go to the kitchen or drink coffee before posting most of the stories. When I write, I can develop a one-sided mind, and I think it is helpful to get some perspective. By the time I get back to my desk, I can more clearly edit / deal with when something doesn't make sense. If possible, I'll wait until next morning to edit something, just for clarity.
Who are the people who help you achieve results, and how do you rely on them?
Needless to say, but my editors are. When I write, I have a lot of thoughts and can be self-critical. I will lend a hand if I am deep in a hole from which I cannot get out; This usually happens because I am so immersed in details that it probably doesn't make sense / does not affect the outcome of the story.
How to recharge or relax?
I eat or drink more coffee. I also very recently got into a YouTube album / song reaction video. I can't adequately describe why they are so great, but it's nice to hear people respond for the first time to the albums you love so much. I listen to one while I wrestle with the story or just want to get some rest.
Outside of work, I sleep half an hour every day. It changes life.
What are you reading now or what do you recommend?
I'm in the middle of Michelle Obama's memoir right now and plan on reading Shortcut Home by Pete Buttigieg (or Abby Jacobson from I May Regret It in Broad City; can't decide). Most recently, I reread The Confidential Kitchen by Anthony Bourdin (which I really like) and finished Sweet Grief by Stephanie Danler .
Can you share the music playlist you've created for work or somewhere else?
I don't have public playlists, but a few songs are in rotation right now:
Banks "Daime"
Marina and diamonds "Karma"
Gabriel Aplin "Kintsugi"
Alabama shakes "That Feel" (Thanks Shit!)
Who else would you like to see to answer these questions?
Nathan Fielder or my cat.
What's the best advice you've ever received?
"Don't tell people you're willing to work overtime because they'll take advantage of it."
What problem are you still trying to solve?
How little sleep I can get without compromising my ability to think rationally.