Register to Vote Now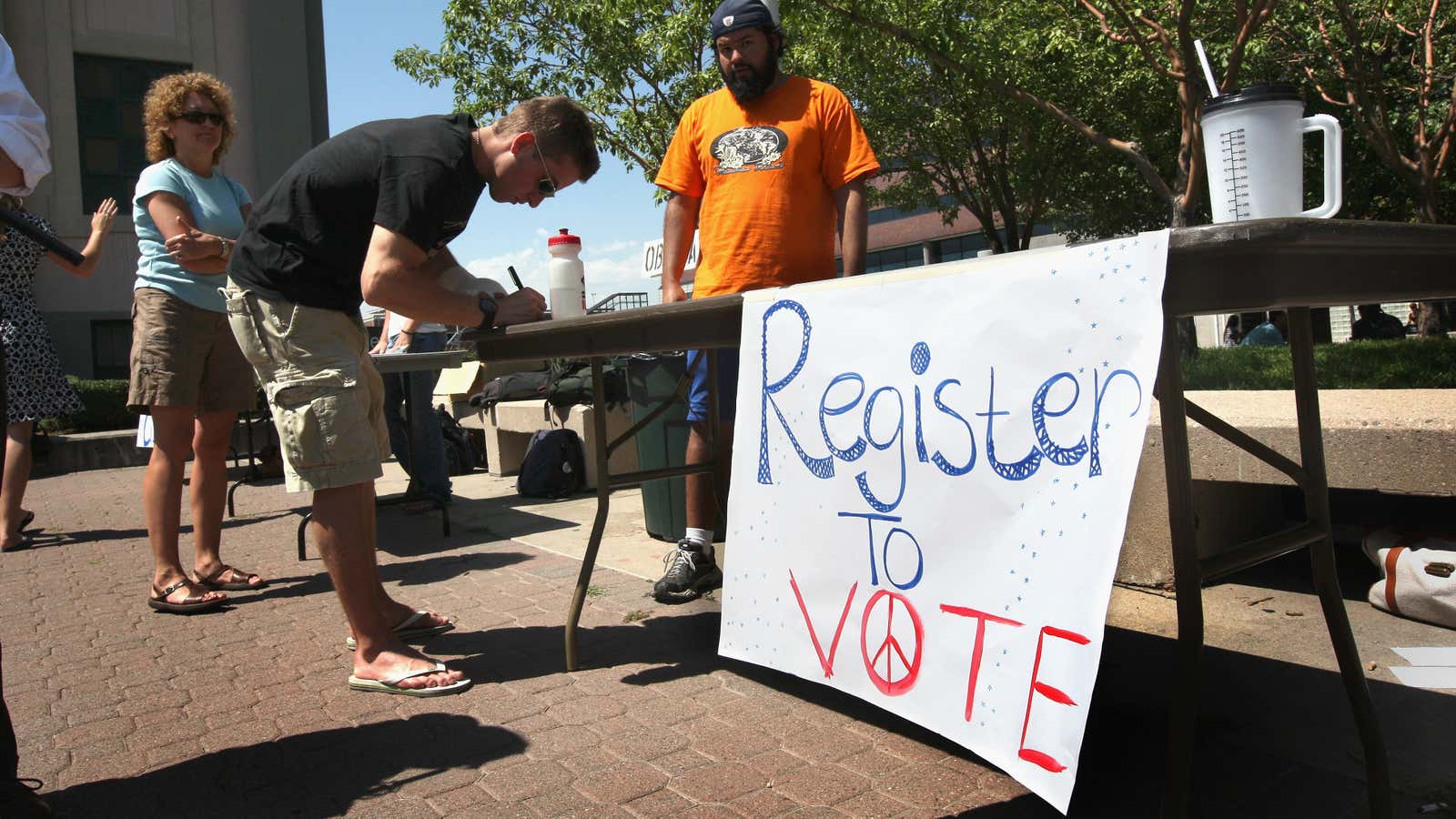 Today is National Voter Registration Day, and if you haven't already, this is a great opportunity to register to vote before the presidential election. Across the country today, volunteers are coordinating efforts to create awareness around the importance of voting and it is just easy to register. More than 800,000 voters registered on this day last year, according to the NVRD website – a number likely to grow as 2020 approaches.
To register, simply visit the National Voter Registration Day website , enter your address, email and phone number; you will be redirected to your state's registration site where you provide similar details. (The overall process takes two minutes.) If you do not have a driver's license or non-driver government ID, you may need to complete an additional application to register to vote. For these details and timelines in your state, be sure to visit the Vote411 website .
If you prefer to register in person, look for the voter registration event taking place near you today. After you sign up, share the news on social media for your friends and family to do the same if they haven't already.
Remember, if you've registered to vote before, you don't need to re-register unless you've moved, changed your name, or voted within the past four years. If you voted in the 2016 presidential election and did not change addresses, you are probably safe. To be sure, you can check your existing voter status by searching online for "voter registration status" and your state, and enter your name, address, date of birth, and any other required information.