Use Minecraft to Teach Your Kids Anything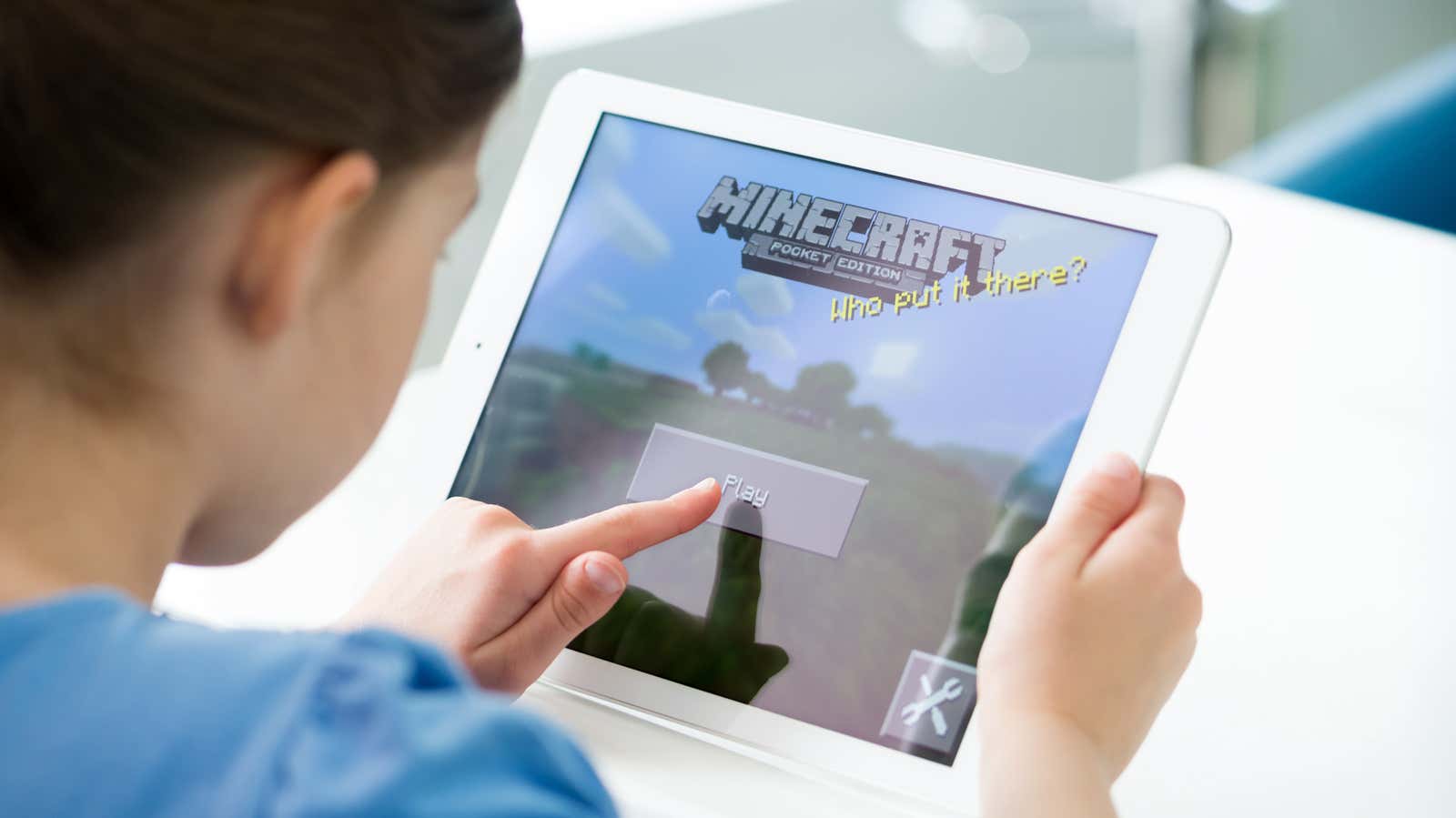 It's not for nothing that the New York Times calls them the " Minecraft generation ". Today's kids and teens grew up on this game, honed their survival skills, and moved on to creating challenging multiplayer worlds in Minecraft. But the huge Minecraft community (112 million people log in a month!) Does more than just play. They engage in deeply engaging teaching that encourages problem solving, creativity, planning, and execution, and can even teach programming and electrical engineering to older children.
Here's how to use your child's Minecraft obsession for educational purposes.
Get them school involved
Released in 2016, Minecraft: Education Edition is a version of Minecraft designed specifically for classroom use. Educators from all over the world use this game to teach K-12 grades everything from math to history, literature, chemistry and more.
In true Minecraft style, Education Edition content is created by users – educators who upload and share things like maps and lesson plans.
The quality varies from project to project, but some are really impressive. For example, this is a faithful recreation of Treasure Island for kids who love books and / or pirates, or this is a NASA-approved trip to a virtual version of the International Space Station .
While you can check it out for free , unfortunately there is no Education Edition for parents. The full version is only available to qualified educational institutions, so you will have to convince your child's school to obtain a license for their students if you want to go beyond the trial version.
Indie
If your child's school isn't far-sighted enough (or doesn't have enough funding) to spend time and money learning with Minecraft, there are plenty of homemade educational materials available.
PC or Mac users can download a variety of educational maps. These are user-generated maps, so they won't necessarily be as accurate as "institution-approved" maps and Education Edition projects, but there is still a lot of interesting, educational content for young scientists.
Check out these adventure maps from the Museum of London that take you to London in 1666 and experience the great fire that destroyed the city. Destruction and education in one place!
Just play a game with your baby
If convincing your school to try Minecraft, or downloading and installing custom maps doesn't seem like enough for your level of interest, free time, or technical prowess, don't worry. Just playing vanilla Minecraft with your child is an enriching and enriching experience, as well as crazy fun.
If you're unfamiliar with the game, in Survival Mode you start out as a hapless, homeless noob wandering through a desolate desert in constant fear of dying from falling off cliffs or being attacked by skeletons. In the end, you transform into a tough guy in diamond armor with a pantry full of golden apples, an opulent mansion and a triple enchanted sword. You do this by carefully managing resources and time, understanding and using your environment, and putting in a ton of hard work. It's like being successful in real life, but with a lot of zombies.
Progressing in Minecraft will provide you with many opportunities to gently guide your child towards good decision-making and preparation skills, as well as patience and perseverance.
When my son was seven, we played Minecraft together for about a year, and we decided to take on the main task of the game: to defeat Enderdragon. The process of researching the beast's weaknesses online, exploring and using the Minecraft world to obtain the gear we need, and creating and executing a plan to bring it down took an afternoon game all summer. We both had fun, and I tried (very carefully) to apply the lessons of the game to life. I don't know if it worked, but it definitely didn't hurt and we had a lot of fun.
When you're out of Survival Mode and want to truly experience the power of Minecraft, you can get into creative mode and create special maps for your child's school lessons. As my child was learning basic reading skills, I designed a series of Minecraft dungeons to ask him what words he needed to learn. I made a series of tracks from my cart that flew past signs with his "aiming words" written on them. In the end, I sped up the trails, so he had to read words faster, creating in-game rewards for reading them successfully and throwing them into lava pits for mistakes.
He soon became much more interested in helping me build dungeons than in using them. By the time we finished building part of the vast Dungeon of the Words of Vision, he would still know all the words back and forth.
The great thing about Minecraft is that it expands with your child's mind and maturity. Simple assemblies for young children become more complex as they take on more complex concepts such as architectural design and process automation.
To cheer up my son, I often proposed projects to broaden his understanding of the game. "I bet you couldn't make a machine that automatically collects grain," I would say, and he would figure out how to connect Minecraft redstone wires, chains and switches into an automatic harvesting machine.
More than just a problem-solving exercise, the higher level of skill in Minecraft provides a basic education in how machinery, electronics, and circuitry work. If your child is an aspiring engineer, the possibilities are endless. For example, check out this 32-bit calculator or this incredible meta build: TheMinecraft Computer That Lets You Play Minecraft in Minecraft !
Pee and Poo Man Educational Potential
Now that my kid is 12 years old, he mostly uses Minecraft as a way to virtually hang out with his friends from school. They think they're just blowing off steam after school, but judging by their thoughtful and complex group constructs, they're learning to collaborate on complex projects, how to delegate responsibility, and how to get along with each other.
They built skyscrapers towers, recreated their school and factories producing blocks from cobblestones; but my favorite builds are definitely Pi & Poo Man and Brown Cannon.
Pee and Poo Man is a tall statue that stands proudly above their land, pissing and pooping everywhere. His comrade, the Brown Blaster, continuously shoots brown paint at great speed. I love not only the funny humor of a 12 year old guy, but also the design. Pee and Poo Man looks amazing and the brown cannon is powered by a complex system of redstone wires, circuits and switches that could only have been built by smart people who truly understand the deeper levels of Minecraft and are fully committed to making weapons. that the duo shoots.
Generation Minecraft will make the world a better place, people.