The Easiest Way to Know If Your Fish Is Cooked Right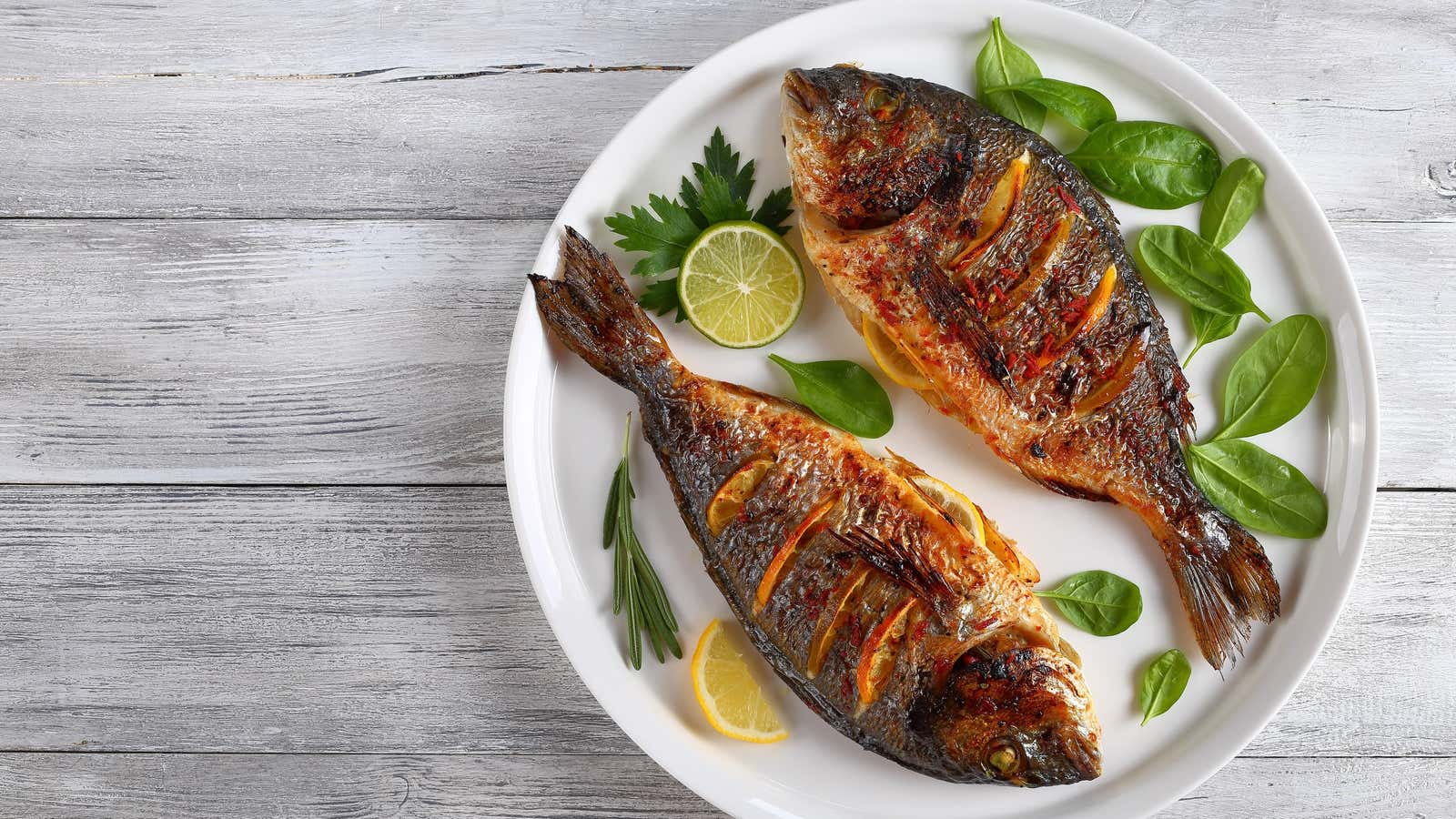 Fish is one of those dishes that people find difficult, but they are actually quite simple if you know what you are doing. Part of this is knowing the 10-minute rule , which will help you estimate how long to cook a piece of fish. Still not sure if your fish is ready? This simple fork test will let you know for sure.
If you have an instant reading or meat thermometer, the center of the fish should be reaching 145 degrees Fahrenheit. But if you don't have fancy kitchen gadgets, Christine Gallari of The Kitchen says you can also test the fish with a fork:
Another easy way to find out, without even using a thermometer, is to cut a piece of fish at the thickest part and look at the texture. The fish should be opaque (not translucent as it is raw) and break easily into flakes when you push it with a fork.
If the meat is still translucent and not flaking, it will take longer. So don't be afraid of fish and try this trick the next time you cook it.
This story was originally published on 7/14/15 and updated on 9/19/19 to provide more complete and up-to-date information.