How to Teach a Child to Play the Piano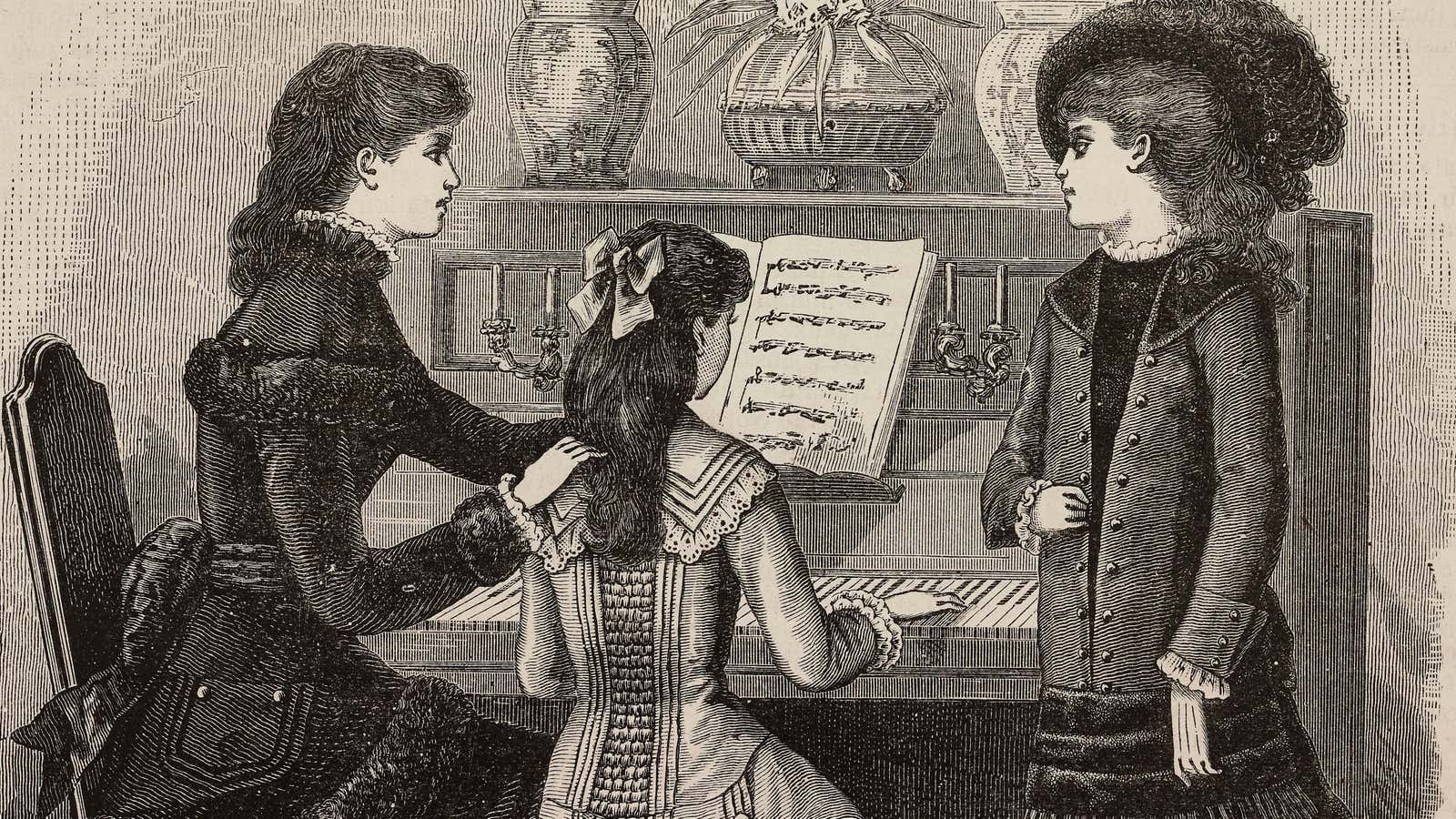 When Hannah Bartek was little, she had the same sleep routine as all children in America, but with a twist: every night she brushed her teeth, washed her face, put on her pajamas – and then threw herself on the floor. piano to practice.
She now recommends this habit to her piano students and is surprisingly effective. "It's good to spend time practicing a routine, and bedtime is great because they might have homework after school or they might want to play outside because it's getting dark soon," she says. "But if you do it last, there aren't many distractions." (Plus, what kid doesn't want another excuse to delay bedtime?)
It is sometimes difficult for parents to figure out how to help our children get the most out of the activities and lessons we are so enthusiastic about signing them up for, and simple advice like this can go a long way. Therefore, we asked several piano teachers for advice and guidance to parents who are introducing their children to piano for the first time.
Wait until they can read
"Before a child can read words, it's harder to teach them to read notes," says Linda Filchek, a piano teacher in Mattawan, Michigan. "Therefore, I urge parents to wait until their child reads before starting piano lessons."
For most children, this is first or second grade. You can start them earlier, Filchek adds, but you'll get "more bang for your buck" if you wait, because by the age of six or seven their hands are bigger and their fine motor skills are also more developed.
However, if your youngest child asks for lessons, you can start earlier, "says Bartek, who teaches piano in Cincinnati, Ohio. But "the teacher must understand that a four-year-old child will not sit on a bench for half an hour." When Bartek teaches very young children, she offers a twenty-minute lesson and gets the children to get up and move, clapping their hands and hitting quarter notes with their feet.
Find the right teacher
Finding the right teacher can play a huge role in your child's success, so it's worth taking the time to find a teacher with the personality and style that suits your child. Ask other parents for advice. Call your local music store and ask which teacher is best for your child's age, experience, and personality. Schedule supervised lessons for a few weeks, sit in class and see how things go.
"You don't have to say, 'We are testing YOU,' but just say, 'We are giving lessons, and we would like to try a month of lessons to see how things go." says Bartek.
Also, don't assume anything based on a teacher's resume. This celebrated pianist with a terrifying musical education can handle young children remarkably well; the cute old lady from the church may not have as much patience with small children as you think. Give them both a try and see.
Support but stay away
"If your child is one of those where you hear a couple of clicks, and then complete silence, and you have to shout in the hall -" Keep practicing! Turn off your TV! "- find a way to be in the room while they train," says Bartek.
Bring a book, fold your laundry, or read something on your phone "so you don't look at them, but be there."
"Students, especially beginners, need to feel like they are being listened to," says Scott Besser, a piano teacher in Stroudsburg, Pennsylvania. "Students whose parents are interested or physically present in the room are more likely to succeed" than those whose parents simply instruct them to practice on a daily basis.
As for the lessons, it is likely that the parents can sit still – while they are silent.
"Seven out of ten times, it's a great idea to sit in your child's class because you'll hear what he has to work on," says Bartek. However, do not enter it if it makes the child even more stressful or if you find yourself distracting.
Keep your expectations in check
As for the recital day, understand that this is not just a show, it is also an educational experience. "The recitals are actually my best teaching tool," says Filchek. "My students will really rehearse before the recital and will actually compose the song."
Parents can help their children calm their nerves by holding "living room concerts" at home, where the child practices walking, introducing himself, and performing a recital for the whole family, just as she does in a show.
As a parent, it's important to remember that no teacher will allow your child to play Pianist Man after the first three lessons — and that's okay. "Parents need to understand how long it takes – it takes a little time and a lot of work before your child can sit down and play anything," says Kelsey Reed, a Seattle-based piano teacher.
The result is worth it, but like any new skill, it will take time.