How to Stream PC Games to Galaxy Note 10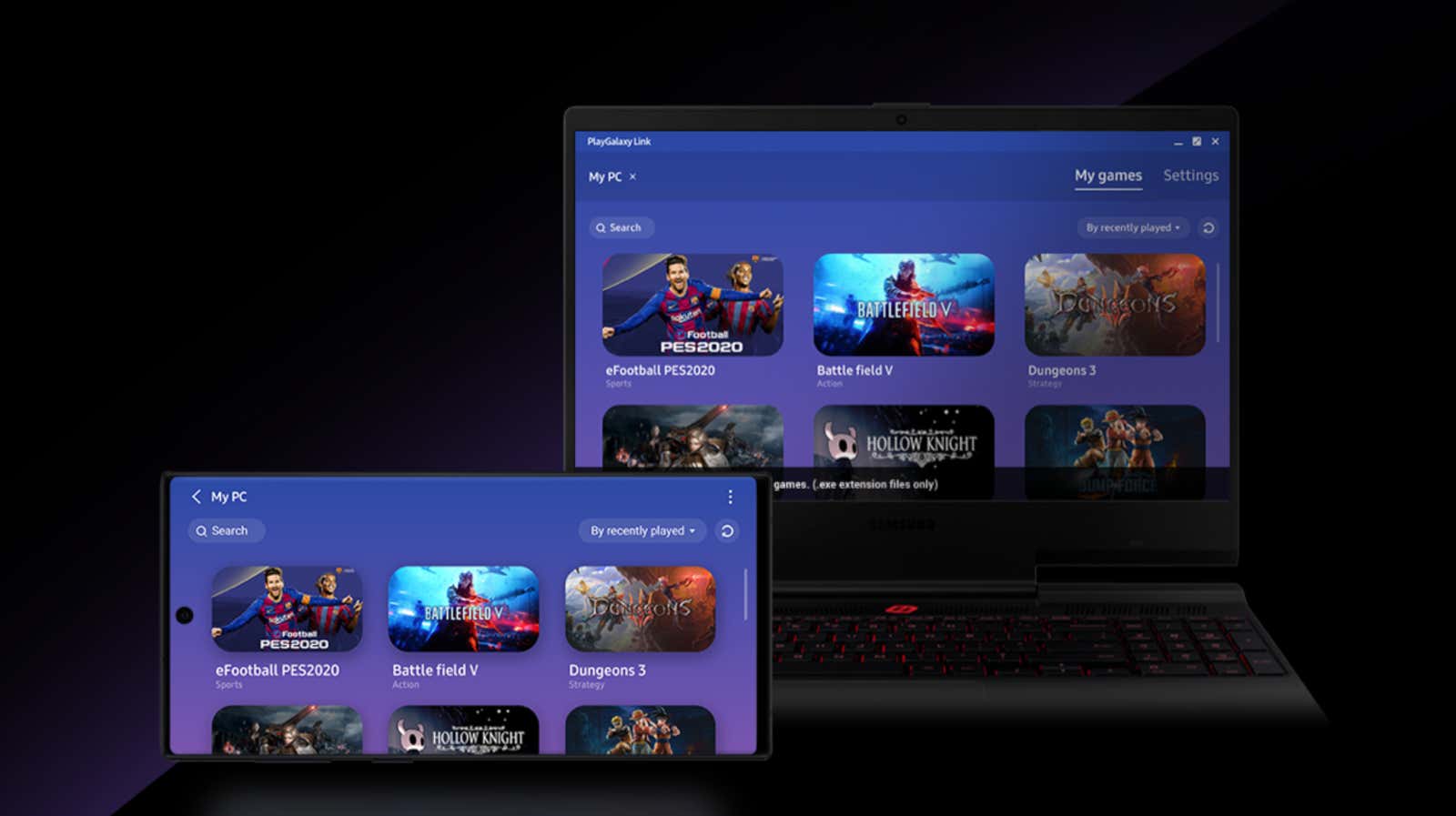 The Galaxy Note 10, the latest in Samsung's line of large smartphones with a stylus , has a new feature that doesn't get as much attention as the rest. The Note 10 is the first phone to support PlayGalaxy Link , Samsung's service that allows gamers to stream games from their Windows PC to their phone.
PlayGalaxy Link, which is currently in beta testing, isn't the only one of these services. There is also the Steam Link , which runs through the popular PC gaming platform, but requires users to connect their phone and PC to the same local network. PlayGalaxy Link can also connect via mobile broadband. It might hurt your data limitation, but disconnecting your connection from your home Wi-Fi makes the PlayGalaxy Link a much more portable option.
To use PlayGalaxy Link, you need a Galaxy Note 10 or 10+ running Android 9.0 or later, a Windows 10 computer with internet access, an Intel Core i5 processor, 8GB or more DDR4 RAM, and NVIDIA GTX 1060 or AMD. Radeon RTX550 (or better)
Install the PlayGalaxy Link app on your computer and phone through the Galaxy Store, then sign in to both apps using your Samsung account. I would recommend logging in to your PC first, as this will cause the app to populate your game library.
After connecting both apps, the PC should appear as a streaming option in your Android app. Press it to wake up the computer and open its game library. From there select a game and you will start playing.
When you only use your phone, PlayGalaxy shows the virtual controller on the screen. If you plan on using Samsung (or any other) streaming service on a regular basis, I highly recommend purchasing a Bluetooth-enabled gamepad, such as the Xbox Wireless Controller.
This is unique to the Galaxy Note 10 and 10+ for now, but Samsung has said it plans to eventually roll out the service to other Galaxy phones.