What to Do After a Hurricane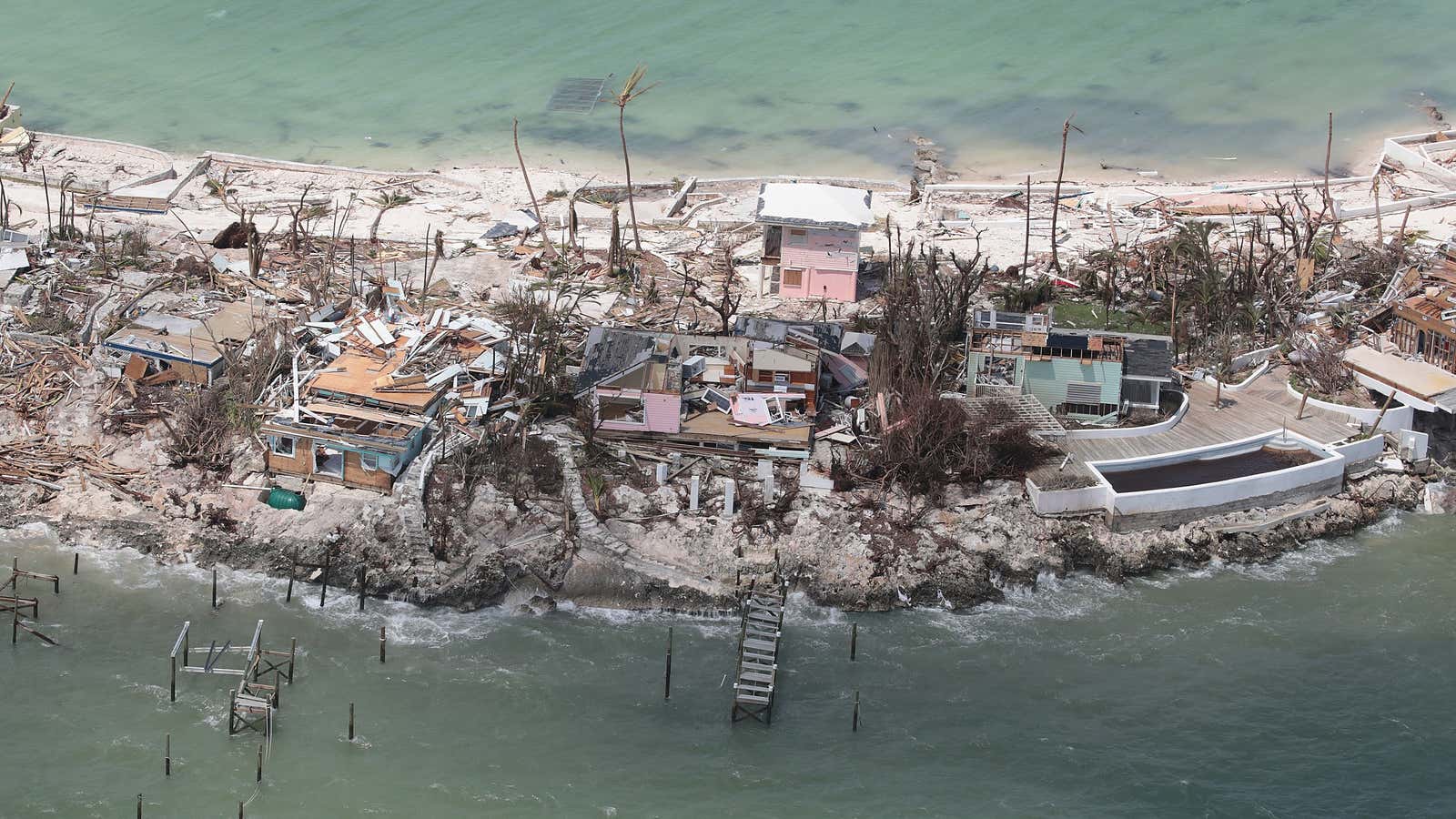 As of Friday morning, Hurricane Dorian hit Cape Hatteras, North Carolina , where a preventive state of emergency was declared. Hurricane Dorian is expected to pass through Nova Scotia, Canada this weekend before approaching the waters south of Greenland.
Next week, we will likely have a much deeper understanding of the devastation caused by the hurricane in places like Georgia, the Carolina, and the Bahamas (where 30 deaths have been reported so far).
ABC News recently addressed the question of what to do after a hurricane; If you are in an area hit by Dorian or in the aftermath of any other major storm or hurricane, it is important to stay informed and avoid flooding at all costs.
Sign up for local alerts for your safety
Before returning to your home – if you choose to stay at a shelter or with a friend for your well-being – be sure to check with your local authorities to make sure it is safe to return. You can also find local government accounts on Twitter or Facebook and stay tuned for updates after the hurricane.
Some cities may also have active warning systems, so be sure to register before or after a hurricane; they will contact you or call you in case of any updates. (For example, New York has an emergency alert system. North Carolina does; call 211 or text NCDorian to 898211.)
If it is safe to return, also check these updates for any indications of specific routes to (or avoid) while driving. As the CDC recommends on its website, never drive or wade through flood waters. You cannot predict their depth, and they can be filled with debris, chemicals, or sewage – if you encounter a flood, turn around immediately. And if for any reason you do come into contact with water, wash your hands with soap and hot water and wash any clothes with detergent, provided your water is safe (which we will cover shortly).
Also, remember to get away during the day so you can better understand your surroundings and not rely on car headlights or flashlights. ABC News recommends turning on local news on the radio so you can listen to the news while you drive.
Finally, if you find that your home is seriously damaged and / or hear an unusual noise inside, leave immediately; this could be a sign that your home is about to collapse. "Many, many injuries occur during clean-up and recovery operations," said Maureen Vogel, spokeswoman for the National Security Council . "Remember that buildings and other structures may have been damaged during a storm, so look for falling debris or unstable surfaces."
If you smell gas, close the gas tap (safely if you can), leave the house and contact your gas company as soon as possible. Wear protective clothing such as long trousers and sturdy boots as a safety precaution when entering your home.
Avoid electric shock in or around your home.
If you do not observe any immediate problems inside, be wary of any potential electrical hazards. "If you see frayed wiring inside your home, sparks from wires, or smell burning but don't see signs of fire, you could have electrical damage," writes ABC News . "If possible, turn off the electrical system using the main switch or fuse box in your home." Make sure you can turn off the circuit breaker or fuse box in a dry place; if not, contact your utility company to do it for you. And have a fire extinguisher on hand.
If you notice something plugged into an outlet that comes into contact with water, do not pull it out immediately. Again, remember to turn off your home circuit breaker before unplugging, and do not use any device until it is completely dry. If your power is out, look for candles or flashlights. And keep the gas generators outdoors, away from windows and in dry conditions. (Using one inside can lead to a build-up of carbon monoxide.)
Open all windows and doors to prevent mold and professionally clean or repair your HVAC system if you suspect flood water has entered.
Make sure the water quality is acceptable before drinking.
Before turning on the faucet, check with your local authorities or their social media for information on water in your area that may be contaminated. If your water is unsafe, don't drink, wash, or bathe in it; The CDC recommends using boiled or bottled water whenever possible . And check all foods that are past their expiration date or mold before use.
Finally, take a photo of all possible damage to your insurance company and be sure to review your own policy, especially regarding flood protection . And connect with your friends and family as soon as you get home safely, or use apps like Find My Friends or Life360 so they can know your whereabouts.