How to Broadcast Today's City Hall of the 2020 Democratic Candidates on Climate Change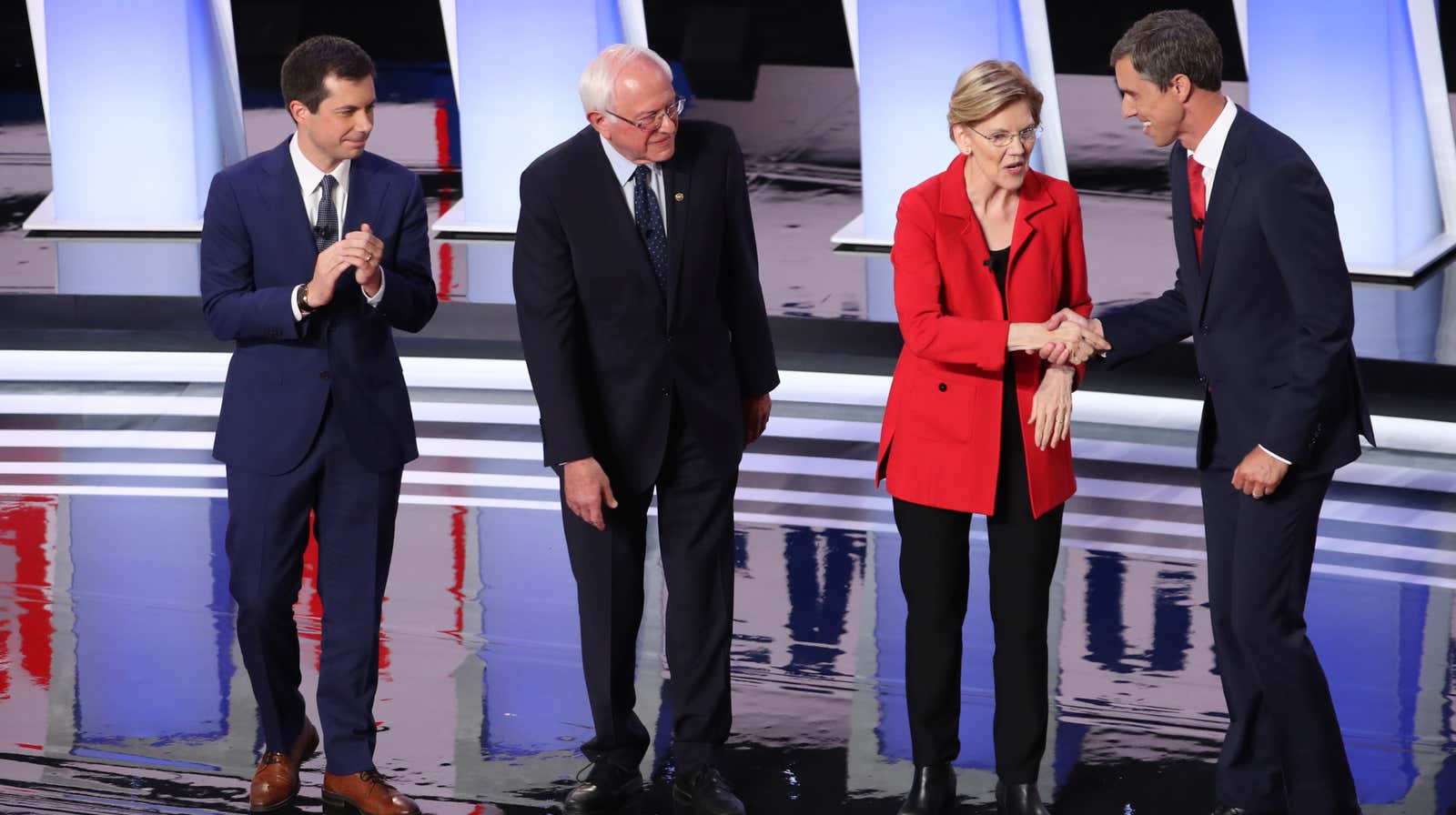 Starting at 5:00 pm ET today, CNN will interview 10 Democratic presidential candidates about their plans to tackle climate change. Unlike debates, each candidate will be given 40 minutes to answer questions from CNN's moderators and studio audience; together the forum will last seven hours.
If you're curious about the candidates' plans to tackle the climate crisis, CNN will broadcast the forum live on its website and in an app that can be downloaded for iOS and Android devices . (CNN will also provide real-time updates .)
According to CNN, only the candidates that passed the third discussion in Houston will appear tonight, which means we won't see Montana Governor Steve Bullock, New York Mayor Bill de Blasio or Hawaii Representative. Tulsi Gabbard and others. Below you will find a schedule of debates in case you don't want to sit all seven hours:
17:00: Julian Castro (interviewed by Wolf Blitzer).
5:40 pm: Andrew Young (interviewed by Wolf Blitzer).
18:20 Kamala Harris (interview with Erin Burnett).
19:00: Amy Klobuchar (interview with Erin Burnett).
20:00: Joe Biden (interviewed by Anderson Cooper).
20:40: Bernie Sanders (interview with Anderson Cooper).
21:20 Elizabeth Warren (interview with Chris Cuomo).
10:00 pm: Pete Buttigig (interview with Chris Cuomo).
10:40 pm: Beto O'Rourke (interview given by Don Lemon).
11:20 pm: Corey Booker (interviewed by Don Lemon).
And if you want to know about the candidates' plans for climate change before City Hall, several candidates have submitted new proposals today. Harris released a plan to punish contaminants and create conservation practices for crops. Buttidzic announced a plan to create 3 million clean energy jobs and move the United States towards zero carbon by 2050.
For the rest of the candidates' plans, visit the Washington Post website ; they drew up several graphs that set out each candidate's position on proposals such as the Green New Deal and whether they support the construction of new nuclear power plants.