What to Do If You Are Having Emotional Difficulties As a New Dad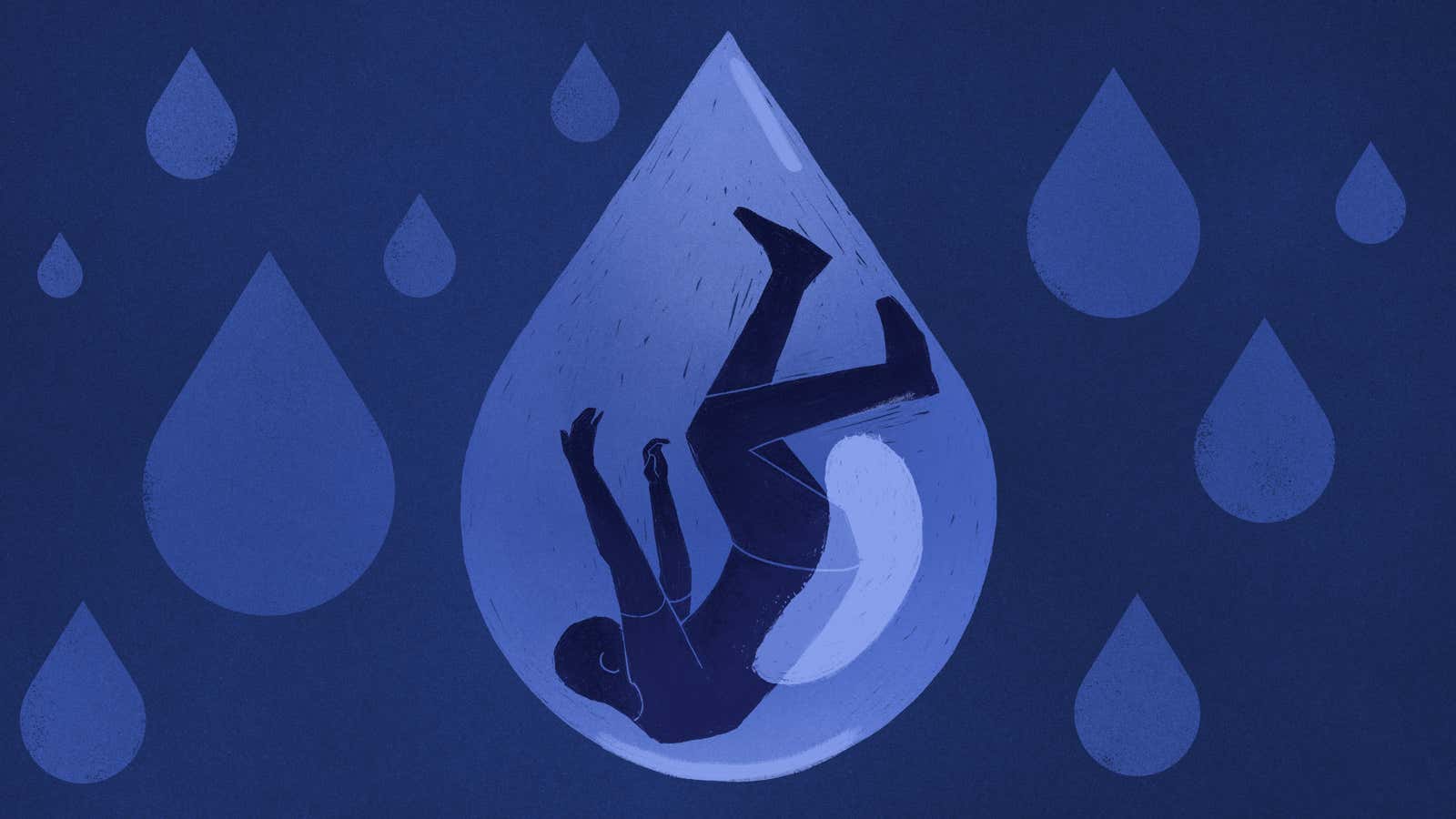 After his third daughter arrived, Matt Villano tried to keep his career afloat by helping his wife cope with the emotional transition to being a mom of three when he was suddenly "completely underwater." For the 42-year-old freelance writer from Sonoma County, California, it was hard to even take a breath. "Everything was turned upside down," he says.
He opened up to some of his friends, but found no support. "Their reaction was basically, 'Dude, stop it.' It's complicated. You have three children. What were you thinking?'"
The reaction is common. While there is a growing awareness that women can experience depression and anxiety during and after pregnancy (collectively these symptoms and conditions are called perinatal mood and anxiety disorders ), fewer people know that men are also prone to this condition . In fact, according to Sheehan David Fisher, Ph.D., assistant professor of psychiatry and behavioral sciences at Northwestern University's Feinberg School of Medicine, studies show that 10 percent of fathers experience depression after having a baby. They also have a higher rate of anxiety disorders than at other times in their lives.
But when they do, most men remain silent – due to stigma, because they feel like they need to focus on their partners and children, or simply because they don't know that with the right help they can feel much better. … Here's what to do if you are having emotional difficulties adjusting to parenthood for the first or fifth time:
Find out what postpartum depression might look like in a father
The usual symptoms of depression and anxiety apply. But Fisher says men may also experience other, lesser-known symptoms, such as aggression, anger, drug and alcohol use to relieve stress, or behavior at home or at work. For men, this expression of stress and distress is often "more socially acceptable," Fischer said. Villano recalls as if he "had no control". "I got up at 4 am every morning for no reason," he says. "I had this inability to control my own game."
To find out if you have a diagnosable disorder, you should also think about how badly your daily routines have been affected. "If you feel significantly depressed or have lost interest in things that used to be sources of pleasure, or it really causes a change in your work, and this persists for two weeks or longer, then we begin to think that this is moving into the diagnostic range." says James Paulson, Ph.D., assistant professor of psychology at Old Dominion University in Norfolk, Virginia.
It's also helpful to know that fathers can have a "delayed start," says Fischer. He explains that the highest rates of depression and anxiety in fathers occur about three to six months after childbirth, whereas women often report symptoms earlier. One study found that fathers are most prone to depression in the first five years of a child's life.
Find out why this can happen
This is not rocket science – having a baby is stressful. "The worlds of the fathers are completely changing, and perhaps they were not sufficiently prepared for this," says Villano. Just like mums, dads experience sleep deprivation (which increases the risk of anxiety), a massive transition to caring for a small person, potential financial difficulties associated with replenishing a family, struggling to balance work and caring, and even some of them. hormonal changes (preliminary studies show that testosterone decreases in men after childbirth).
"When we open it up in this way, it makes sense that fathers will be depressed during this period of time, just like mothers," says Paulson.
Overcome stigma
Okay, this is easier said than done because men face not only the usual stigma about mental health, but also having emotional difficulties, which is not at all what guys do.
When dads fight stigma, Paulson reminds them that mood disorders are not a sign of weakness. "Very strong, very successful people suffer from depression," he says. "It's just what happens to people and it's out of our control." According to him, admitting that "this could happen to guys" was a key moment in Villano's recovery. "It was a recalibration, the realization that I'm not Superman."
Ask for help
The amount of resources available to fathers who are struggling is growing. Two good places to start are International Postpartum Support and Postpartum Care . Paulson also recommends talking to your healthcare provider. "Depression and anxiety are among the most common mental health conditions, and a primary care physician can guide you to proper care," Paulson says. "Once we realize that depression is a problem, we have many options for treating and improving it."
And most of these treatments are "time-limited," adds Paulson. "They don't involve sitting on someone's couch for years on end." One of the most studied treatments for anxiety and depression, cognitive behavioral therapy (CBT), which teaches you how to change your behavior to affect your emotional state, is often given 10, 12, or 16 weeks in advance. Another proven treatment is interpersonal conversation therapy, which Paulson describes focuses on "managing relationships and how you see yourself in relationships." Treatment with antidepressants is also effective with or without therapy.
"These treatments have a 60 to 80% success rate," Paulson says, "so you are more likely to get better." Even patients who have not achieved complete remission of depression are gaining a sense of mastery, he said. "They may feel these symptoms, but they know what to do. They believe that it is no longer "something that hits me without my control."
Take care of your family by taking care of yourself
"Many dads think, 'I feel depressed, but I will get over it.' I need to take care of my family, "says Paulson. "Part of caring for a family requires caring for oneself. Saying "I'll take care of myself later" is no longer a luxury. You need to take care of yourself for the benefit of your child and your partner. "
One of the consequences of untreated depression in one (or both) parents is increased conflict between partners, as well as negative health consequences for children, such as decreased bond with parents, increased risk of mood disorders later in life, and even decreased cognitive ability. "When one or both parents are sick, it affects the whole family," says Fischer. So taking care of yourself is taking care of your family, and that's more than enough.
There are things you can do to ease the stress of this period of life. The first is full sleep. Find a compromise between night shifts with your partner so that everyone can get three-hour cuts that will allow you to get the restorative sleep you get from a full sleep cycle. If you need to, sleep in a separate room from your child when you are not on duty. Body movement has been shown to reduce symptoms of depression and anxiety. If you can't get to the gym for a full workout, go for a walk as often as possible or do light exercise at home while you sleep.
In taking care of myself, Fischer recommends asking, "What's the biggest benefit to my investment?" What gives you the opportunity to rest, even for a short time, without any other responsibilities? Maybe it's recreational activities, spiritual or religious observances, or just a half-hour hike to the park or ice cream.
For Villano, who believes "consistent therapy" helps him recover, self-care means "taking time at the beginning of each day to slow down, breathe deeply and get yourself in a position so you don't worry." And then, in moments of stress, he often "announces to the girls and my wife that I need a minute," and then leaves the room, sits down and practices deep breathing. "Now that I've had almost three years of practice, many times, I can get to a better place with one deep breath," he says.