Blot Wet Toppings Before Placing in Burger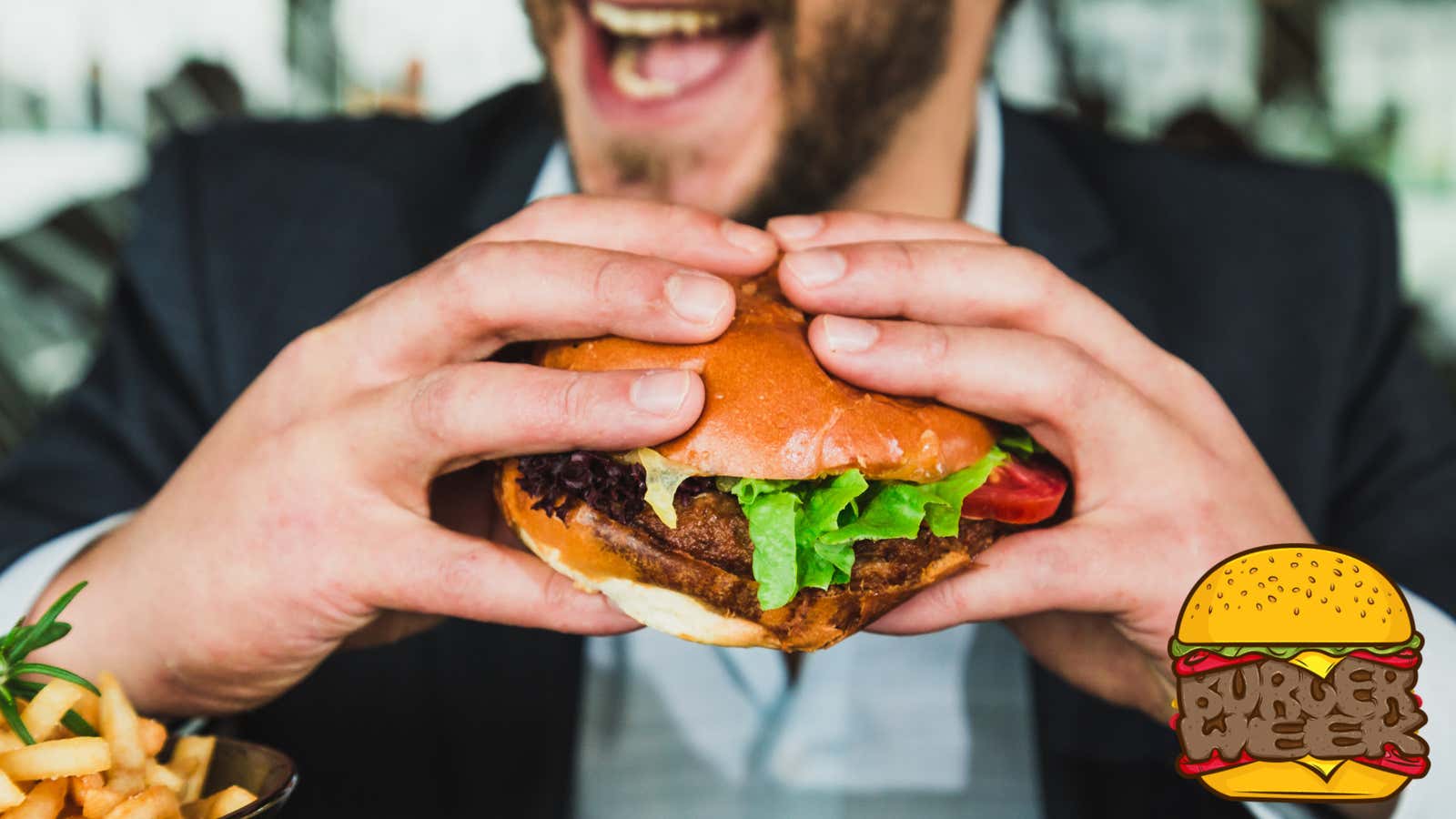 It's easy to get carried away with the filling when creating the perfect burger, and extra moisture can build up, wreaking havoc on your buns. Aside from cleverly arranging ingredients so that wetter fillings do not end up on the bread, getting wet toppings soaked can make a big difference.
Welcome to Burger Week! Grilling season is in full swing and we're like hamburgers. Whether it's picking the perfect patty, filling those patties with melted cheese, or making a vegetable proposition that doesn't suck, we've got the tips, recipes and advice you need to create your best burger.
In fact, I do it with most sandwiches, not just hamburgers, and that makes them better. Pickles (cucumbers and others), tomatoes, freshly washed lettuce, and – if you really love to start a burger – pineapple will all benefit from a little getting wet, especially if you're a fan of soft brioche buns. Just take a paper towel, blot the damp ingredients a little, and fold as usual. The sauces will stay juicier, the buns will be drier, and the filling will stay in place.