Isn't It Time to Buy Yourself a Boat?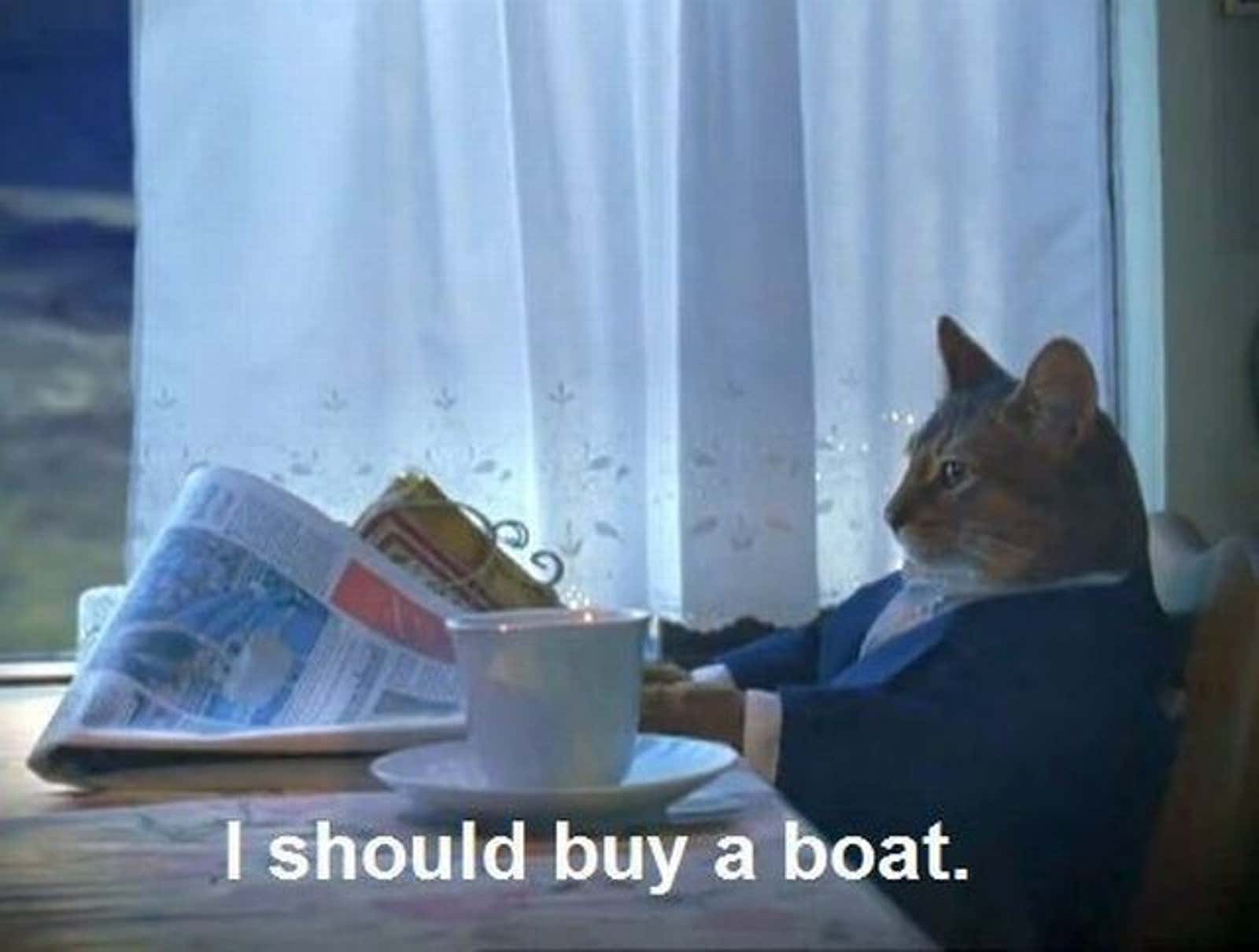 When we last collected weekly updates from our staff , our editors were increasing our workout volume, recovering from injuries, making good use of our vacation (to some extent), and tweaking our kitchen appliances.
This week, we've finally put our own gimmicks to good use, filling gaps in our political knowledge, buying the street equipment of our dreams, and making jet lag work in our favor.
What updates have you made this week? Let us know in the comments.
Make a homemade alternative to ice packs
I had to pack some of the ingredients for shooting food, and I used the method of freezing wet sponges in a resealable plastic bag as an ice pack from Monet X Change . Works great! Super simple and super cold.
Joel Kahn, Sr. video producer
Just buy yourself a kayak
I've always wanted my own kayak. Finally bought it !!
Beth Squarecki, health editor
Set your summer mood with classic music videos
Over the past few weeks, I've watched thevideo for Solange's "Losing You" over and over again. The song is hilarious, the video is visually stunning and, most importantly, the incredible outfits – well, this is my summer 2018 moodboard. If anyone knows where to get this orange suit, let me know.
alisia adamchik, staff writer
Invest in the best eyeliner
I used the cheap liner at the pharmacy and it was missing all the time, so I finally went to Ulta and bought the Smashbox Always On liner. It goes very smoothly and consistently, which is good because my eyelid skin is oddly loose. It is also very difficult to get out, which is a plus in my book.
Claire Lowe, Food and Beverage Editor
Quit Spotify Routine
I heard the killer show on a local radio station when I was in the upstate last weekend, and have since slowly made my way through the host's Soundcloud archives. It's called Old Lost and Found, that's how it sounds, and that's exactly My Kinda Shit. I can't get enough.
Virginia K. Smith, Editor-in-Chief
Uncover the hidden benefits of jet lag
I got it working on my reactive leg and now I wake up earlier. I'm not sure if this schedule will continue, but for the past two weeks I've passed out at 9pm (or earlier) and woke up at 4:45 am (or earlier) and just stuck with it. ! Digging morning productivity. So this is my hack. If you've violated jet lag, maybe don't resist. It can improve your life.
Michelle Wu, parenting editor