The Best Sex Posts of 2017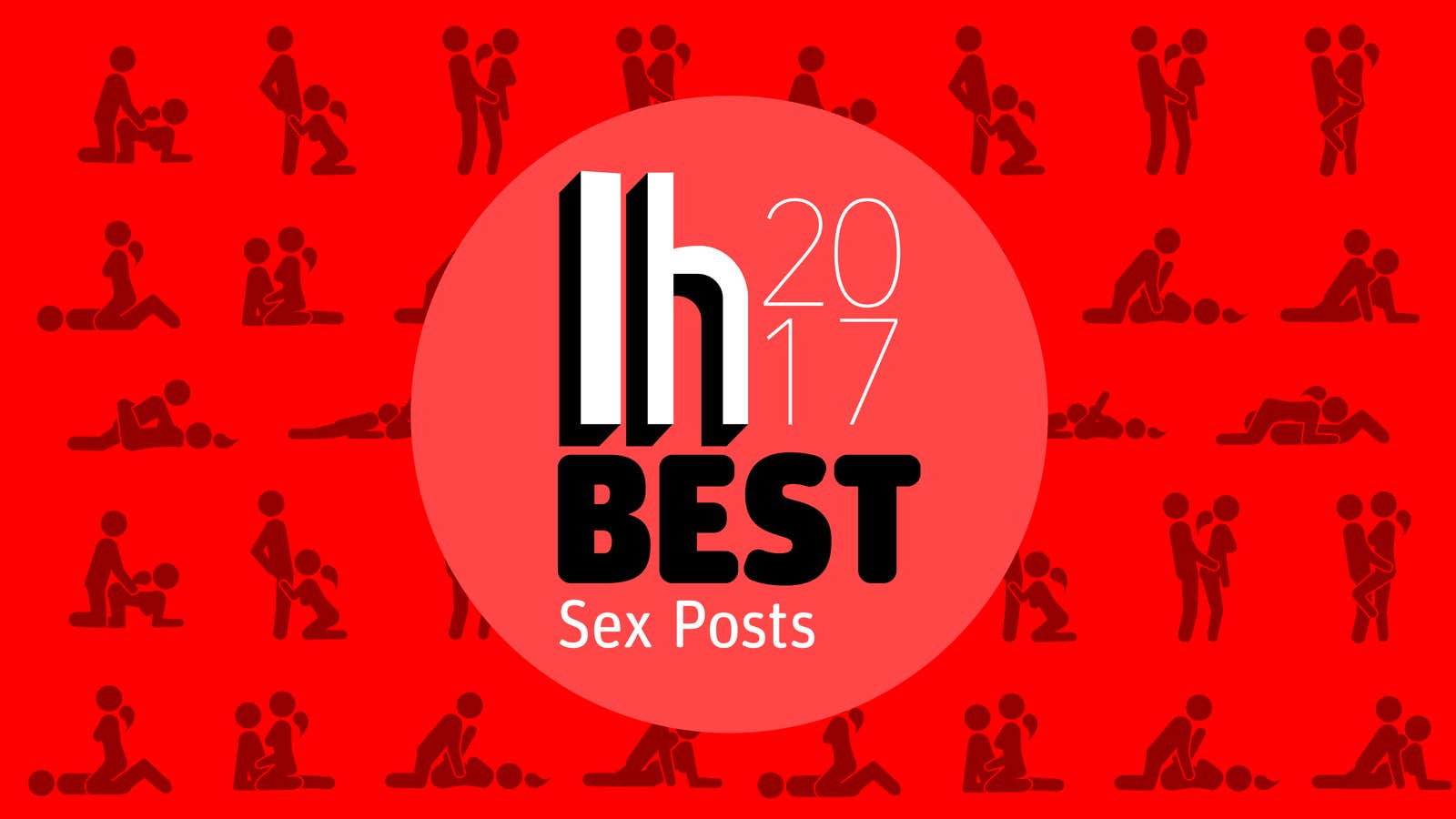 2017 has been a tough year for many of us, and what better way to live through these past twelve months than to come? Here, in no particular order, are posts offering some helpful tips (and a blessed distraction) this year.
The phrase "scheduled sex" is terrifying to most couples. We have the idea that sex should always be spontaneous, so making a sex planning decision feels like an admission that your sex life is officially dead. But planned sex is actually a lot more fun than you think.
Would you rather get an erection at the right time or be sure you won't have a panic attack in the middle of your work presentation? Orgasm or being able to get out of bed tomorrow morning?
Most people describe rough sex as a combination of wild, animal, passionate, bizarre, or rough. It is not defined by one specific action, but may include things like dominating one person, role-playing, dirty talk, spanking, biting, scratching, or using props such as restraints, paddles, or whips.
Nothing causes panic about keeping up with the Joneses like the frequency of sex. We all seem to be obsessed with having the "right" amount of sex.
One of the great things about strap-ons is that anyone can use them. If you have a penis, you can use a strap-on. If you don't have a penis, you can use a strap-on. You can use a strap-on to penetrate a partner of either gender, break down gender stereotypical roles, or play with those roles. You can use one for fun, or you can use one for erection or orgasm problems.
Most people think of sex as a nighttime activity, but in the morning it can be even more enjoyable. You were going to hit the repeat button multiple times anyway, so why not do something fun instead?
Many people are distrustful of testicles because they are afraid of hurting the guy attached to them. The testicles are, of course, sensitive, but this can work both ways – handling them can also be extremely enjoyable for a person with testicles.