How to Hide the Ugly Notch on IPhone X With Custom Wallpaper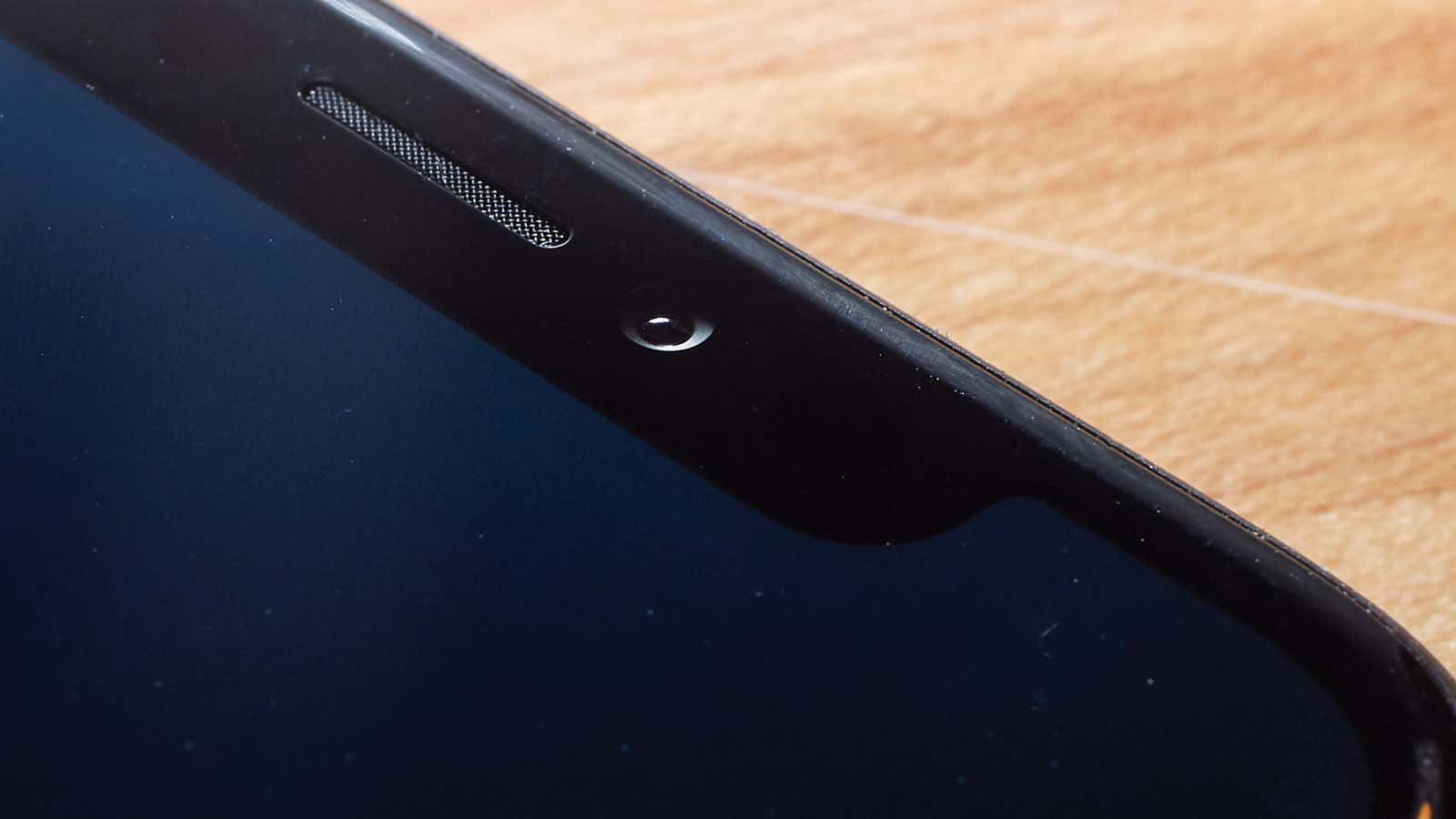 The iPhone X's design could have been perfect if it weren't for this notch. A portion of the bezel at the top of the screen might be necessary for Apple's new Face ID to work, but that doesn't mean we don't hate its looks.
If you prefer the usual black bar at the top of the iPhone X instead of the awkward notch, there is an easy solution: just get a custom wallpaper designed to hide the rest of the bezel. This wallpaper works by adding a virtual black border to either side of the notch so you won't even notice.
There are several different options currently available, so here's what you need to know about both (courtesy of Gadget Hacks ).
Create your new iPhone X wallpaper with Notcho
Notcho is a new app that creates special wallpapers that hide the notch on the iPhone X. It comes with 11 pre-selected options to choose from, but you can also create your own using any image. Just select "Import" and choose an image from your camera roll. Then select "Save" and Notcho will crop your image to fit the iPhone X's screen.
This app is free on the App Store, but there is a catch. All wallpapers you use will have the Notcho branded watermark in the lower right corner. If you want to uninstall it, you will have to spend $ 1.99 for an in-app purchase.
Get your own wallpapers for free without watermarks
If you don't want to pay but don't want to use branded wallpapers on your iPhone X, you're in luck. Gadget Hacks has created seven of its own wallpapers that hide the notches, which you can find right here . Just select the images you want and upload them. Then click Share while viewing any of these images and select Save Image to save it to your iPhone.
If you still can't find the wallpaper you like, you can always create your own in Photoshop. First you need to download a special stencil . Then open the file, select the top layer and drag the image into Photoshop. It should automatically crop to fit the iPhone X, although you may need to resize slightly if the image you choose doesn't fit.
How to set new wallpaper
Once you've found your new wallpaper and saved it to your iPhone X, you still need to set your new wallpaper. To do this, simply launch the Photos app and select the image you created or uploaded. Then tap "Share" and tap "Use as wallpaper." When you see the option to choose Fixed or Perspective, choose Fixed to match the frames. Then just hit "Install" and you will be asked if you want to use it as your home screen, lock screen, or both.
Congratulations, you can now pretend the iPhone X notch doesn't exist – at least when looking at the home screen or lock screen. This won't work for individual apps, although hopefully we'll see more and more developers find ways to make this bezel a little less visible.