How to Save Your Phone Battery While Playing Pokémon Go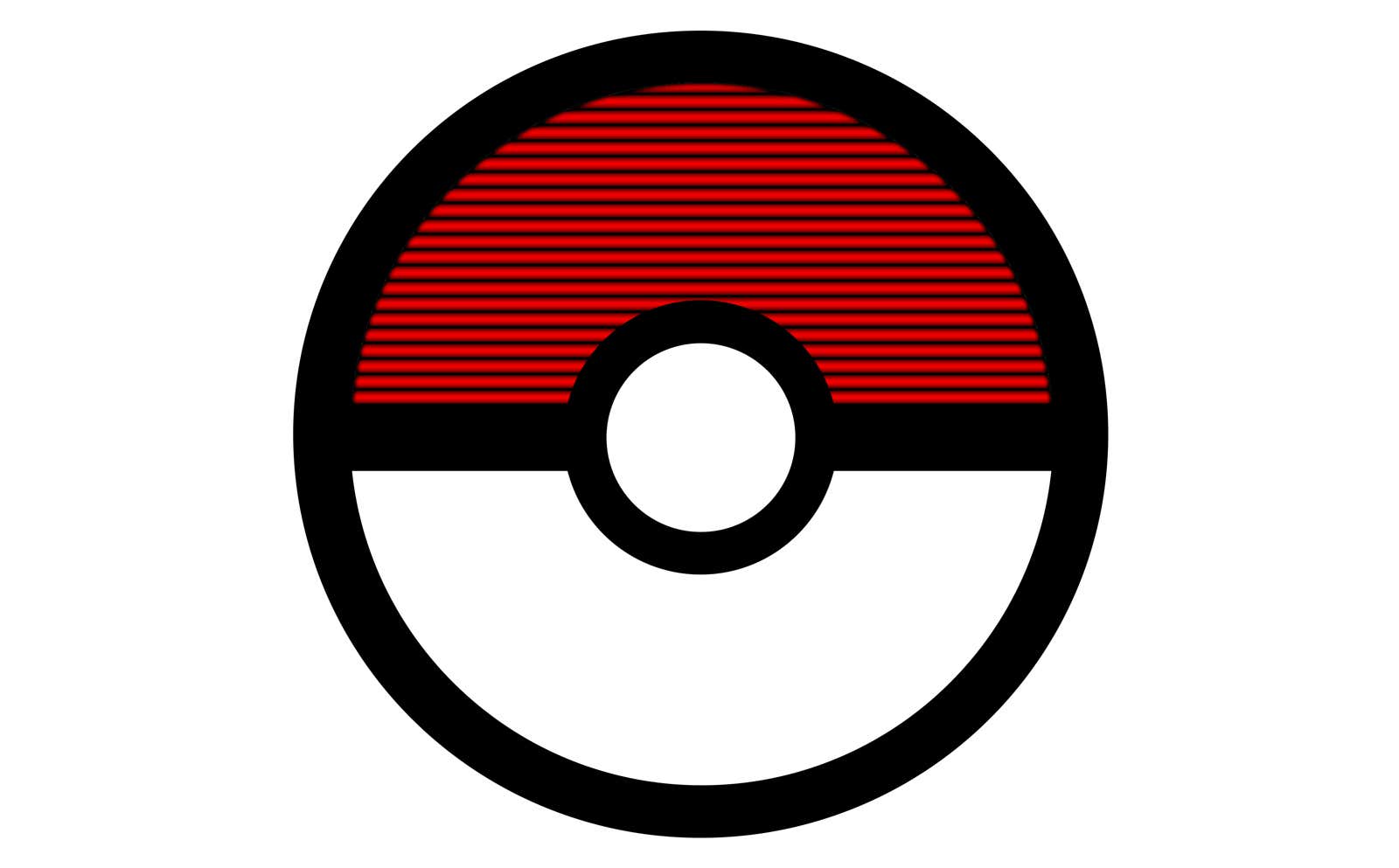 Augmented reality games like the recently released Pokémon Go and long- loved Ingress are n't your typical mobile games . They gobble up your battery – and your data plan – in part because they constantly track your location via GPS. These tips will help you slow down the drain, stay charged, and feel comfortable while playing.
Decrease screen brightness, turn volume down and disable background apps
On Pokémon Go's launch day, I watched my iPhone 6s Plus battery plummet from 80% to 8% in just two hours of play. Considering that my phone usually lasts almost three days on a single charge, this was a bit of a shock, although I was already aware of the problem . The next day, I applied some basic battery saving techniques and they helped noticeably. I saw a drop of about 40% only during the second session, which lasted for about an hour and a half.
Start by dimming your phone screen. In Pokémon Go, you have to keep the screen on at all times while playing, and this is where most of the battery drain will occur. In the Wirecutter test, they found that the iPhone 6s consumes 54% less battery at minimum brightness than at maximum brightness. Moto X Pure Edition used 30% less. So, turn the brightness down to the minimum so you can still see it. In fact, if you can lock your phone and turn off the screen between waypoints, you'll save even more battery power. Better yet, switch to airplane mode until you reach your next destination.
You should also turn down the volume or mute the volume completely to avoid wasting battery power on your speakers or headphones. And it's a good idea to turn off any apps that are extracting data in the background, especially if you're streaming music using Pandora or Spotify. However, even if they are not currently working, applications can use up your valuable energy. Facebook, Google and Apple Maps, as well as email apps, are common suspects when it comes to battery-burning background processes.
Most smartphones have a power saving feature built into the OS, but I would not recommend using it. They will try to conserve battery power by limiting processing power, and that might ruin your game a little. My attempts to use iOS power saving mode with Pokémon Go resulted in more technical issues than usual. Luckily, Pokémon Go has its own power saving mode in the game options. Found in the Settings menu, this mode causes your phone's screen to go blank – rather than completely – while still running the game when your phone is flipped (for example, when it's in your pocket). Using it should help you save battery power, but we don't know how much just yet.
Get a durable and powerful external battery
No matter what you do with your phone or in the game, ARGs will still drain life from your battery much faster than with normal use. There is no way around this. However, you can always be ready to recharge with an external battery pack. All you have to do is plug in your phone using the USB charging cable and you'll be back on track right away.
To get the most out of your investment, we recommend the Anker Powercore 13000 ($ 26) . It has two USB ports for fast charging, comes with a micro USB cable about the size of a wallet, and is capable of charging an iPhone 6s five times on a single charge. Anker has long been a favorite of our readers and their Powercore series has proven to be excellent. Other excellent options, recommended Wirecutter , include EasyAcc 6000mAh Ultra-Slim ($ 20) , which can charge the iPhone 6 twice, and portable battery AmazonBasics Portable the Power Bank (US $ 30) , which can charge the iPhone 6s more than nine times. Buying and using one of them is, by and large, the most efficient thing you can do to extend your ARG play time.
If you don't want to carry a power bank with you, Nomad Leather iPhone Wallets let you keep that extra power in secret and in class . And if you plan on closing portals or catching Pokémon for most of the day, unleash the power of the sun with a solar-powered charger like the Anker PowerPort Solar Lite ($ 50) .
When it's time to charge your phone's battery, put it into airplane mode . This will speed up the charging process and get you back to play faster as your phone does not consume power to maintain all of its connections and background processes.
Disable Bluetooth and Wi-Fi while playing
When your phone has Bluetooth and Wi-Fi enabled, it constantly searches for hotspots and devices, draining the battery. Your phone is on a never-ending search for open Wi-Fi networks, authenticating with those networks, and re-pairing with Bluetooth devices you have paired with in the past. This can be especially tiring when you are in a large number of free Wi-Fi locations that seek to grab your phone's attention.
Since you will be moving around a lot, it's best to only use GPS when playing ARG. Disable Wi-Fi and Bluetooth on your device and give GPS priority. Not only will you save battery power, but you will also prevent any possible disruptions that might occur when your phone tries to connect to the network during gaming action. Our editor-in-chief, Alan Henry, notes that one coffee shop with free Wi-Fi near his train station has repeatedly thwarted his attempts to hijack the portal to Ingress .
Minimize low battery in-game activities
It takes a lot of power to run ARG, but it wastes even more when you perform certain actions in the game that make your phone ask for more information or process more data. In Pokémon GO, for example, constantly zooming in and out on the map, clicking on gyms from a distance, watching cute 3D models of the Pokémon you catch, and clicking on those models again to play their adorable sounds. to the discharge of the battery. And when you challenge a gym owner or stumble upon a wild Pokemon, try turning AR off, as adding a camera to the mix consumes more power.
The same rules apply to Ingress . Don't zoom in or out on the map, check a bunch of portals from a distance, and limit your use of the 3D engine as much as possible. You don't have to strictly follow these rules the entire time you play – you should be able to enjoy these games to the fullest – but these gaming tips will help extend your playing time when your battery looks low.
Stay comfortable and carry your Pokémon Go-Bag
The rechargeable battery will keep your phone running, but you need to take steps to ensure that you don't run out of battery power. First, bring a good pair of shoes for walking – I can't stress that too much. You don't have to spend a fortune on these , and if you're not sure which type of shoe will suit you best, head to your local running shoe store and see if they give you a free rating. Decent footwear will reduce your fatigue and keep you fit for a long time.
Once you're ready to get on your feet, pack a Pokémon Go-bag filled with useful items to keep you energized and safe. It's a lot like a regular travel bag that you can carry external battery packs and whatnot, but it's specifically designed to go outside and catch them all (or close them all). The My Pokémon Go-bag is a small, single-strap backpack – typical Pokémon style – with plenty of room for everything you need without being overly bulky.
You should bring an easy-to-carry water bottle, such as the CamelBak Quick Grip Chill , that stays attached to your hand and keeps the water cool. And don't forget to wear a hat (like the best sneakers do), apply sunscreen and carry it with you so you can reapply it every two hours. There are many great options out there . Also, add a portable first aid kit such as this MediSport 100-piece set ($ 25) or this smaller 70-piece set from the Red Cross ($ 10) . And it would be nice to bring a couple of condoms with you, because the Pokémon are the only thing you need to catch.
While you are walking, take breaks from the sun and step in the shade or out of the cold to keep warm. This will not only help you feel comfortable, but it will also save battery power. According to Apple , the iPhone has a comfort zone of 62 ° to 72 ° F (16 ° to 22 ° C). Ambient temperatures above 35 ° C (95 ° F) can cause permanent damage to battery capacity in both the short and long term, regardless of the type of phone. The same can be said for very low temperatures, so be sure to protect your phone from freezing. When talking about cold temperatures, make sure you dress warmly and protect your toes during the winter months as they will be exposed when tapping. Add a pair of good touchscreen gloves to your Pokémon Go bag and they are a lifesaver. You can buy a decent pair like IGotTech Texting Gloves or other great options for around $ 10-20.
There are no sensory gloves in my personal kit, but I live in Los Angeles, where the sun was born. I do have portable snacks, however, so you might consider packing muesli bars or trailer mix to keep your blood sugar levels up.