How Brexit Will Affect Your European Travel Plans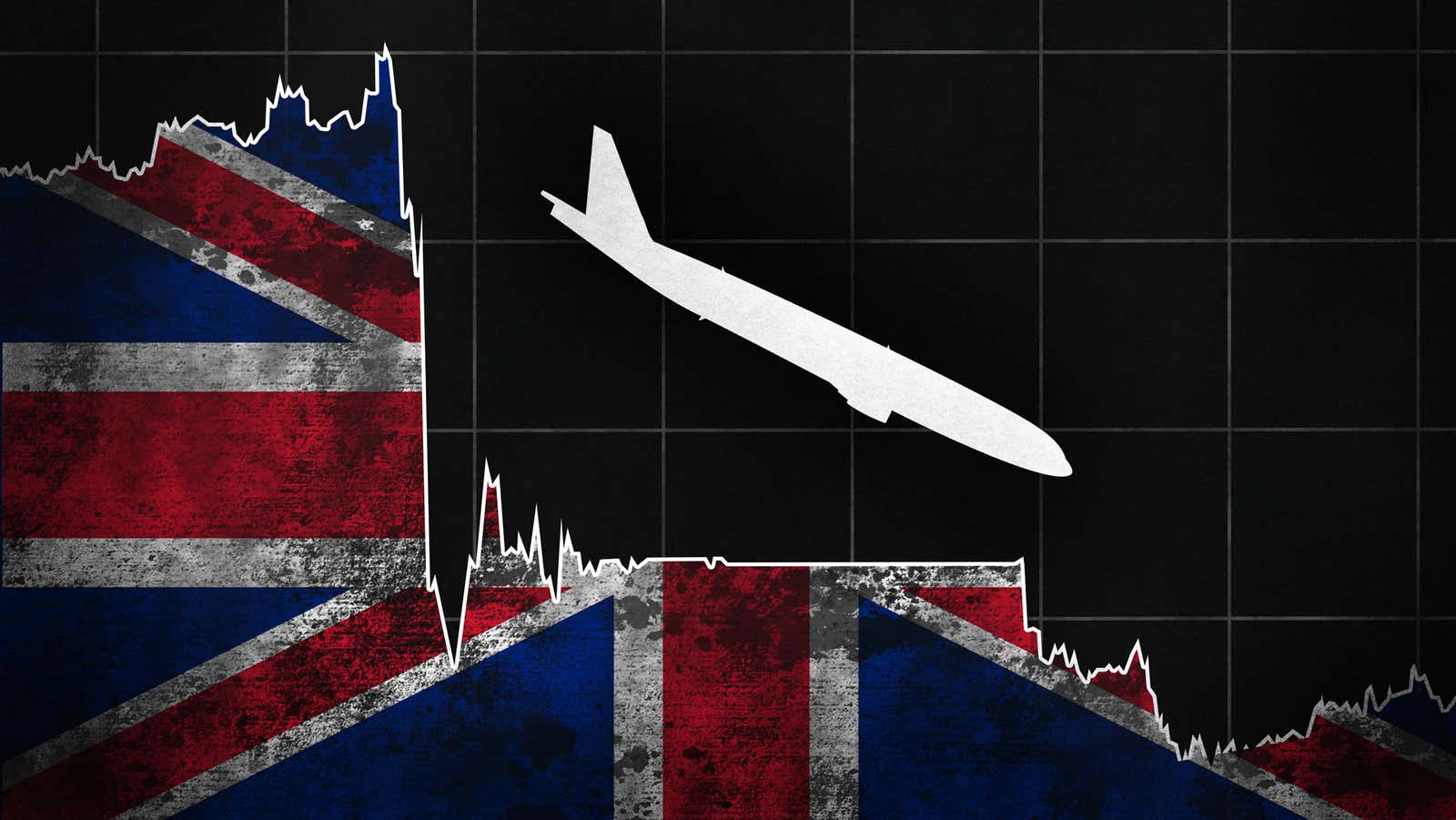 As the initial shock of Britain's decision to leave the European Union wanes, it's time to analyze the details and look ahead. There are, of course, more important issues, but if you are planning a summer trip abroad, one of yours might be, "How will this Brexit affect my vacation?" We have the answers.
Traveling to the United Kingdom from the USA is cheaper
Although it will take the UK a couple of years to fully exit the EU, Brexit had an immediate effect: the British pound fell sharply. See how much the pound has fallen against the US dollar :
The euro has dropped a bit too, and don't get me wrong, this is no reason to be happy. When it comes to travel, this is indeed an affordable time for Americans to visit the UK or Europe.
Jack Ezon of Ovation Vacations told NBC News that prices are 10-15% lower than they were last week. British Airways is even running a Brexit sale . Yahoo Finance predicts that Americans can save $ 20 a night on a London hotel room, or at least get cheaper food and drinks.
Unfortunately, if you already have travel plans and have paid for flights and hotels, you will not be able to get your money back. However, Zach Honig, editor of The Points Guy, suggests a workaround :
This will not work if you have already checked out, but if you are currently staying at the hotel and have authorized your card with a deposit at check-in, ask the hotel to process your final invoice as a new transaction. so you don't get stuck with a less favorable exchange rate that might have been blocked on your card authorization date. While most employees should know how to do this, you can pay with a different card than the one you provided at check-in to avoid any potential confusion.
As Travel + Leisure points out , if you have a planned trip, you can also save cash by buying pounds and euros before currencies recover.
Discounted airlines can get more expensive
European airlines such as Ryanair and EasyJet are known for their low prices. The European Union allows European airlines to fly anywhere in the single market at any time, and this reportedly helps discounted airlines keep prices low .
However, now that the UK is not part of this market, these cheaper operators may have to rethink their UK strategy. This could mean higher ticket prices in the future. According to CNN:
Ryanair, based in Dublin, uses an Irish Certificate of Operation, so its bases in continental Europe will be safe. But its UK operations at more than a dozen bases may require a new UK operating certificate. Ryanair has already predicted that ticket fares will rise due to Brexit.
It will take time for this to change, of course, but many experts believe the move could end cheap flights to the UK.
Some destinations may be less crowded
A weaker pound means travel will be more expensive for British tourists, especially in the US given the exchange rate. Some experts say this means that popular travel destinations – New York, Los Angeles, San Francisco – will soon have fewer people. It might not seem like a big deal, but here's what Travelzoo's Mike Stitt told the New York Times :
If British tourists change their plans or do not come to the US due to currency fluctuations, you may see some opportunity to get better prices in some cities … We are now seeing a small similar effect among Canadian travelers. … As their currency has plummeted against the dollar, Canadians are staying at home.
Of course, this remains to be seen, but it makes sense given the exchange rate. If you are planning a trip to the United States this summer, you may find fewer tourists at your destination. If you want to surpass the crowd, it is helpful to know when these destinations are also at their peak. Here are the peak, off- peak, and intermediate seasons for popular destinations, courtesy of TravelZoo .
Airport lines may (over time) get longer
At the moment, this is a common occurrence at airports in the UK and Europe. Travelers from the UK are still free to move between European countries and vice versa, but this will change after the end of Brexit.
When the split does occur in a couple of years, European passport holders will likely have a passport that does not give them immediate access to the UK, so they will have to queue up with all other "international" travelers. Likewise, British tourists will have to line up at Charles de Gaulle, just like the rest of us. As noted by Yahoo Finance , this means there will be longer wait times for everyone .
In addition, you may have to cross-check your luggage if you have a stopover in the UK. Many flights currently fly to Rome, for example stopping at Heathrow. Therefore, interchange travelers may have to go through UK customs and then re- enter their final destination. Experts predict this will change the way people travel. For example, to avoid waiting, travelers can avoid connecting flights in the UK.
Stay on top of travel alerts
The US State Department has already issued a warning about summer travel to Europe in connection with international sporting events: the Tour de France and the European Football Championship.
As Time notes, political and economic turmoil only exacerbates the situation. There was some violence before the vote, and while the passions ran high , you might consider postponing your travel plans if you're worried. At the very least, this is a good reminder to stay on top of all travel warnings and alerts. You can check what signals are for your destination here .
Aside from the hustle and bustle, the rules for travel to the UK and Europe will more or less remain the same for now. However, we are likely to see more significant changes in the future.