Spotlight: What I Do As a Parks and Recreation Director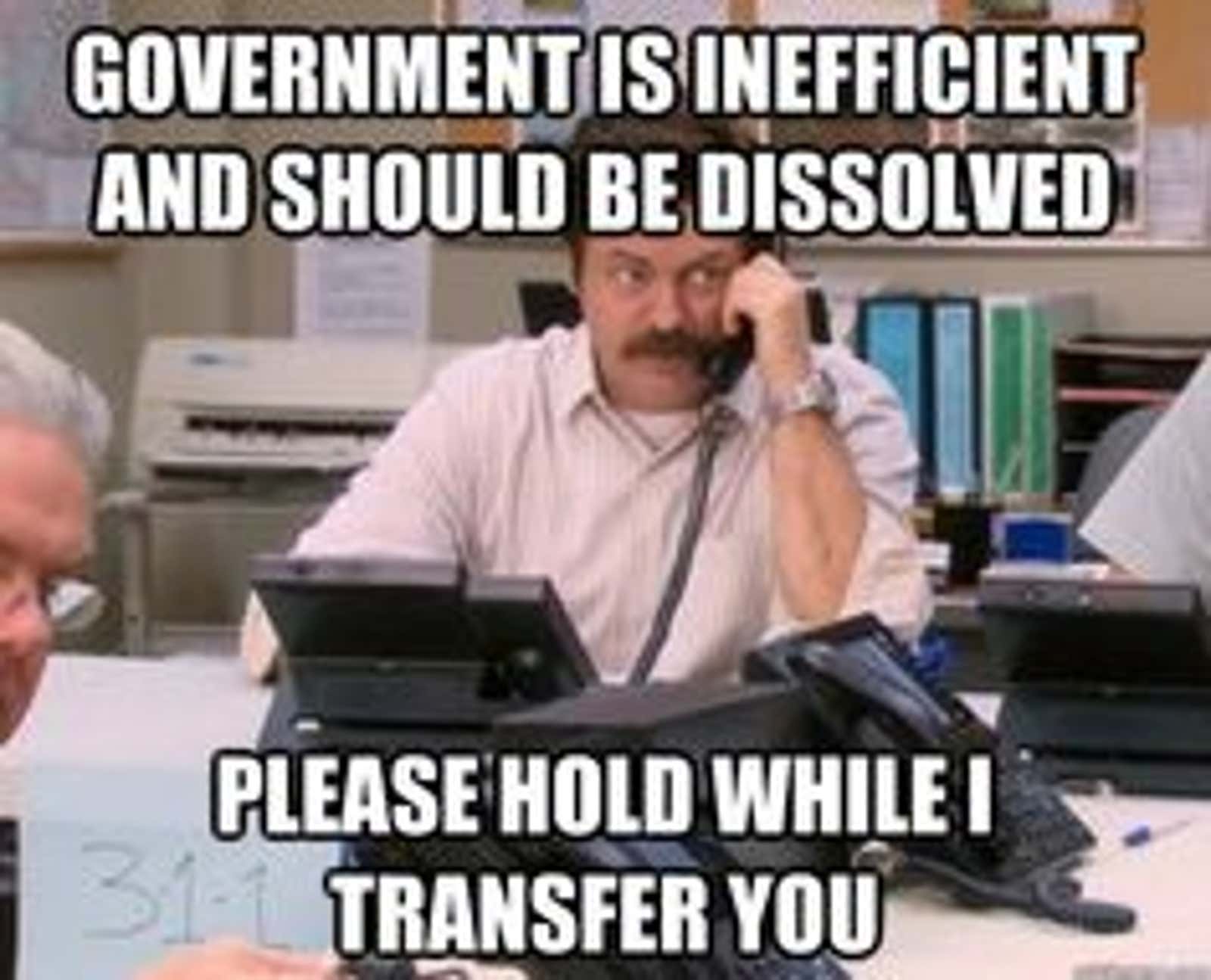 Park management for an entire city is much more than just mowing a lawn. The Parks and Recreation Department maintains the city's public spaces, organizes social events, and more, all requiring a variety of knowledge and skills. And, of course, there is also paperwork.
To learn a little about the job beyond the necessary haircuts, we spoke to the director of the small town Kentucky Parks and Recreation Department. Naturally, I imagine a TV show of the same name, but real parks and entertainment is less crazy jokes and more practical, hard work.
First of all, tell us a little about your current job and how long you have been doing it.
I am currently the Director of Parks and Recreation for a small town in Kentucky. My official position is Director of Parks, Recreation Areas and Cemeteries. I work under contract in the city manager-style government and report directly to the city manager. I am new to this position – 2 years – but have held various positions in the parks and recreation industry since 2000.
There are 20 people in my department in five departments: Leisure, Golf, Pool, Cemetery and Parks. My department contains 300 acres of land spread over 14 parks, a swimming pool, golf course, three cemeteries, and a community center. The department maintains the lawn, trees and plantings in these parks, as well as the local public golf course and two state cemeteries. We run classes and programs at the local community center, and we plan and run city Easter egg hunts and other community events. In addition, in the summer we run the city pool and lifeguards. We also coordinate burials in two public cemeteries and maintain one small historic cemetery where the founder of our city rested. We're a fairly typical parks and recreation department, but like most parks and recreation departments, we do a lot of things behind the scenes that most people don't take into account.
What prompted you to choose your career path?
I've always loved parks and recreation, even when I didn't know it was an option for my career. My first job was as a day camp instructor in the parks and recreation department of my hometown. I worked part-time in high school and in college in the summer and ended up there full-time. I really enjoy being able to do something that has a direct positive impact on people. The opportunity to work in parks and recreational areas was great and every day is a little different and never the same.
How did you get a job? What kind of education and experience did you need?
I got my current position after the previous director decided to retire and informed me of the opening. I competed with other applicants after going through a fairly strict application process. I have degrees in education and English, but I blame my school counselors for that. Talking about what I love to do and what I can make a career out of, I told them that I enjoy working with children in the summer as a day camp counselor. That was all they needed to hear, and I went to education.
I actually never thought it was possible to make a living from parks and recreation. I equated it with the desire to become an astronaut. It was a real job, but the chances of you making a living with it are slim. I taught for a year, worked as a child social worker for several years, and when the parks and recreation department opened full-time in my hometown, I applied and that was the start of my career. Most colleges offer degrees in parks and recreation that will allow you to master the area, but most social science degrees (social work, nursing, education, psychology, exercise science, and others) are applicable.
What are you doing besides what most people see?
Most people have a prejudice that we just cut the grass and referee kids' soccer games. We do this and more. The staff must have a variety of technical skills and behind-the-scenes work to make things look simpler. We do mow the grass, but we also maintain the turf for the quality of golf. Greenery keepers mow daily, apply chemicals weekly, and use special equipment and mechanisms to deliver oxygen and nutrients to the grass root system. Recreational programmers should draw up lesson plans for different ages and ability levels. Maintenance of the park includes plumbing, electrical and carpentry repairs of buildings and structures. Front desk staff should interact with families who have just suffered the death of a loved one and are looking for their final resting place. Park staff have to deal with drunks yelling at minor league officials. All those things that we encounter on a regular basis. We do all the preliminary work and prepare to make your stay in the park pleasant, simple and fun.
What do you actually spend most of your time on? Do you work in the field or is your job mainly in the office?
In my place, I do a lot at the table. Although this department is smaller, I often go out to some parts of the work. In my position there is budget management, distribution of work responsibilities, tracking income and expenses, communication and interaction with other government agencies. But one of the things I try to do on a weekly basis is to go to every park in my system to see what's really going on, the state of the parks and facilities in them, and to speak with the staff and customers on the ground.
My priority is to work at the desk in the office, but when I work with special events, everything is always at hand, and especially in the small parks department, I am in the thick of things. I shoveled snow, planted trees, covered graves, cleaned pool filters, arranged tables and chairs, and performed all kinds of duties that the staff performed.
What other misconceptions do people often have about your job?
A lot of people don't get to know all that the parks and recreation department does. If this happens in parks, it is our responsibility. Buildings, roads, streetlights, trees, playgrounds, plantings, baseball and softball fields, swimming pools – all of which we must maintain and repair. Because of all the tools and equipment required, I have to know a little about everything. When updating registration programs, I need to know the minimum terminology of the technical specifications of the computers that will be used. When buying tractors, I need to know the horsepower of the tractors, as well as how to make the specifications so that we can get the correct type of tires, attachments, hydraulic connections, etc. I need to know federal labor standards for summer workers to comply with them. I need to know enough to draw up a simple site plan for construction. I need to write a simple business plan and draw up an operating budget. I need to know early childhood development in order to create age-appropriate activities. I need to learn a little about a lot. Luckily, I don't need to know all the tricky details, but the more you do, the more you grasp.
I have to ask – how do you feel about the Parks and Rec TV show?
I watched it and enjoyed it for several seasons, like many viewers of the TV show, and as it went on, I gradually lost interest, but I tuned in for the series finale. As long as I take the position of Ron Swenson, I am not an avid libertarian, and my wife is not like Lucy Lawless.
What's your average uptime? Typical 9-5 thing or not?
I usually start at age 7 and work until age 5, so I am in the office and the staff is in the field. The industry says that "we work and others play." Working on holidays and weekends is common. The pool opens Memorial Day, here we are. We'll have fireworks on 4th July, small league games that take place at night and on weekends, and the golf course is open seven days a week from dawn to dusk. Fortunately, I don't have to work every time a pool, golf course, or community center opens its doors, but it is not uncommon to call if there is damage or vandalism. I also love to visit when programs and facilities are open. Most of the work is to see how people like what you have worked hard on to prepare for them.
What's the worst part of a job and how do you deal with it?
One awful part of the job is that working in the parks and recreation department takes away the fun of visiting those parks in your system. It is difficult for you to enjoy a walk or a picnic if you already spend so much time there. You always hear stories about waiters who don't like to eat where they work. Sometimes it works like this in parks and recreational areas.
What is the most enjoyable part of the job?
I have a concrete example of my work: you can look at the green grass of a soccer field, see children running across it and know that you have achieved something. You don't have to wait too long to see the positive results of what you have done.
What do people underestimate / overestimate in what you do?
I think a lot of people underestimate real work, especially before a TV show. When I told people what I was doing, they had no idea that it was real work. You get a lot of jokes about people taking parks and college recreation classes because they had to take some time in their schedule and this was the easiest class they could find. Most people think that what I am doing is easy because they have a yard at home to mow, so they think, "How is what you are doing differently?" They don't think our employees have hard work that they have to do all year round, regardless of the weather.
How much money can you expect at your job?
As with all urban employees, the larger the city, the higher the pay scale. Some of the larger divisions have directors in low six figures. The directors of large metropolitan areas perform much better, with six figures ranging from medium to top. But they deal with thousands of employees and acres in Los Angeles, New Orleans, or Chicago. I work in a much smaller city, so I'm not in that kind of situation. Plus, all city budgets are published, and with a little digging, you can find the pay scale of any city employee.
Is there a way to "advance" in your field?
Parks and recreation are a smaller field, so most promotions usually happen as a result of a person above you leaving or changing department to take advantage of the opening. It is very rare for someone to be promoted if they do not move to an already open position. The presence of academic degrees, certificates, trainings is very helpful when looking for an employee.
What advice would you give to those who want to become your profession?
Due to the small size of the industry, be prepared to start in an entry-level position, even if you have a master's degree. But once you've been hired, the best employees are easy to spot. Getting started in the industry can make you stand out a bit with the certifications you can get in college. Keep in mind that the recreational experience is slightly different. Sports experience, [working with] boy and girl scouts, rescuing and caring for children can all be experienced and directly related to some of the responsibilities you may have to do professionally. Feel free to list some of these skills on your resume.
This interview has been edited for clarity.