Turn-by-Turn Navigation: Google Maps Vs Waze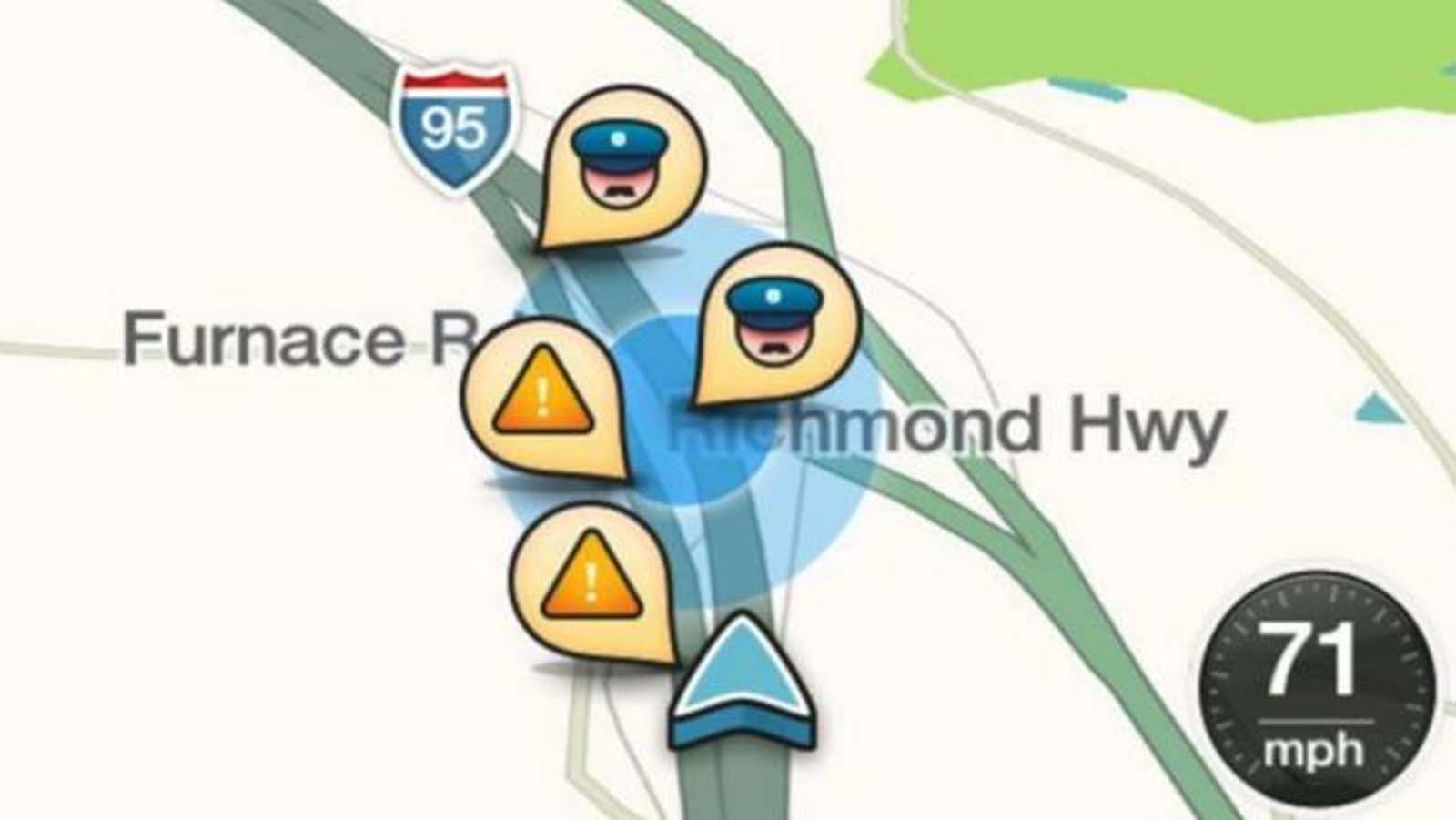 You really don't think there can be that much difference between turn-by-turn navigation apps, but even a simple glance at Google Maps and Waze shows how different they are. They may belong to the same company, but they work in completely different ways.
Applicants
We'll take a look at the big differences between Google Maps and Waze in a second, but let's get a quick glimpse at it.
Waze is a social media-focused turn-by-turn navigation app where drivers can share information about accidents, police officers, blocked roads and more. This is exclusively for navigation by car.
Google Maps is more like traditional maps, has a variety of transportation options, and provides additional information about businesses, monuments, and everything else you're used to seeing in a map app.
Back in 2013, Google bought Waze , but for the most part kept Google Maps and Waze separate. Sometimes they exchange data , but otherwise they are completely different applications with different functions and different navigation techniques.
For those of you interested, we're skipping Apple Maps as they are only available for Apple devices. While Apple Maps was certainly a joke when it launched , it has performed well enough and is generally comparable to Google Maps in major cities. It's also worth noting that we only used Waze and Google Maps in the US, so your mileage may vary in other countries.
Key feature differences
Both Google Maps and Waze do a great job of turn-by-turn voice navigation, but let's look at the big differences in functionality between the two apps.
Google Maps
Navigation options for driving, cycling, walking, and using public transportation
Voice navigation options for driving, cycling and walking
Real-time traffic conditions, incident reporting and optional re-routing
Business information for millions of locations
Integration with Google Street View
Standalone mode with turn-by-turn navigation
Displays opening hours in search and alerts you if you arrive too late
Shows the lane
Shows map information when viewing different route options
Tracks and stores location data over time
Waze
Integration with social networks, including real-time traffic reports from other users.
The ability to send friends updated information in real time with your estimated arrival time.
More options for celebrity voice navigation
Finds out frequent destinations, opening hours and preferred routes
Convenient search for the cheapest gasoline on the route
Traffic jam indicator counts down the time when you will be in traffic
This is where it all ended, although there are many small, minor differences. Surprisingly, Waze actually has a lot more options for customizing your navigation , including setting Waze to avoid the default highway or take the shortest route instead of the fastest, so if you want to customize your default settings, Waze is the best approach.
Interface and ease of use
Google Maps is a traditional map interface, similar to the digital version of a paper map. Waze is a traditional turn-by-turn navigation interface that is very similar to the GPS device you installed in your car around 2005. These interface differences don't seem important to people, but they actually are, and the usability of both apps depends on what you plan to do with them.
When you look at Waze, it becomes obvious that it is for driving. When you look around the map, it's just roads. Only roads. When you get to the search menu, you can enter an address or company name and Waze will suggest a route for you. You can change the route by viewing the text description or the map. When you're driving, Waze pans and zooms in like a traditional turn-by-turn GPS you keep in your car. Waze shows you your next move as a big bold note at the top of the screen, followed by the move below. While driving, Waze displays on the map the location of the police, crashed cars, accidents and blocked roads. Late last year, Waze finally redesigned its iPhone design , but the Android version is still lagging behind.
Waze is a time saver for driving, so it often guides you on smaller roads or makes you make odd turns to "shorten" your trip. It does all of this automatically, using real-time traffic data to update your route without any additional steps.
Google Maps has a lot more navigation options. You can search by a specific address, company name, or even simply by the type of business (for example, "cafes" or "Italian restaurants"). From there, you can take a look at the area in Google Street View, look at user photos, or read reviews of businesses in the area. Once you're set up and ready to navigate, Google Maps allows you to choose between several different transportation options, including walking, public transportation, cycling, and driving to reach your destination. When you select a driving option, the map shows many routes with different estimated arrival times. This makes it easier to choose the most suitable route option. Like Waze, when you're on the road, it tilts the camera, shows your next turn as a large overlap at the top, with less overlap below with the next turn. Google Maps also has lane markings, so if you are driving on a highway and reach an intersection or exit, it will tell you which lane you need to go in.
Google Maps tends to keep you on major roads rather than pushing you towards side roads like Waze (although you can tell Google Maps to avoid highways, toll roads, and ferries if you wish). It also does not automatically update your route if there is a traffic jam, even when you are driving. Instead, if he detects a traffic jam and wants to change the route, you can choose to take that new route or continue on his way. This is great if you just want to maintain the status quo rather than doing five turns to save yourself two minutes. However, it's also a little annoying when you're trying to drive a car.
In addition to the traditional map view, Google Maps also allows you to view traffic maps, public transit routes, bike path maps, satellite photos, and area maps. This is great when you are familiar with a city and just want to check out the best way to get from point A to point B without having to rely on constant turn-by-turn navigation . There is none of this in Waze. There are ads on Waze that you can't opt ​​out of and which can get pretty annoying after a while. Fortunately, they only appear when you are standing at a traffic light. Waze also has sponsored destinations that make it to the top, which also makes searches tedious at times.
Bottom line: Waze gets you there faster (by car), but Google Maps is ultimately more useful
If you live in a metropolis and drive a lot, you probably want to keep both Waze and Google Maps. Personally, I have always found Waze to be best for long journeys, mainly because Waze tends to take you on odd routes through residential areas, just to save a minute or two in the city. However, those few seconds can make or break you in time, so it can be useful when every second counts and you need to get somewhere as quickly as possible. If you're traveling a little further, say 60 or 70 miles, Waze can often cut a good thirty minutes from your trip.
Waze is also much better at redirecting you in accidents, switching highways, or finding completely different routes when traffic is really bad. The social dimension really comes in handy when you are on long trips. This is useful when Waze warns you of traffic jams caused by an accident or vehicle on the side of the road, so it's easy to decide if you want to stay on your route or not. Likewise, police reports help you keep track of your speed so you don't get fined when you're not paying attention. If you don't drive, don't even bother with Waze, because it's completely useless for anything other than turn-by-turn navigation on your car.
Conversely, Google Maps is much better for driving around the area. Its search makes it much easier to find local businesses, and its enlarged map allows you to see what type of route you are taking. Plus, the fact that you can easily switch between driving, walking, cycling and public transportation means this is a much more feature-rich navigation app. The recent addition of lane markers to Google Maps is also incredibly handy in cities like Los Angeles, where the highway system appears to have been designed by a drunken kid on Adderall.
Waze as a social app means it's only useful in certain parts of the country, but when it has a large user base in a city, it can actually get you to your destination faster. Google Maps is much better at everything, and its overall usefulness is far superior to Waze. If you're just looking for a business phone number, don't have a car, or prefer paper maps, then Google Maps is for you.