Make Glasses of Jelly That You Really Want to Eat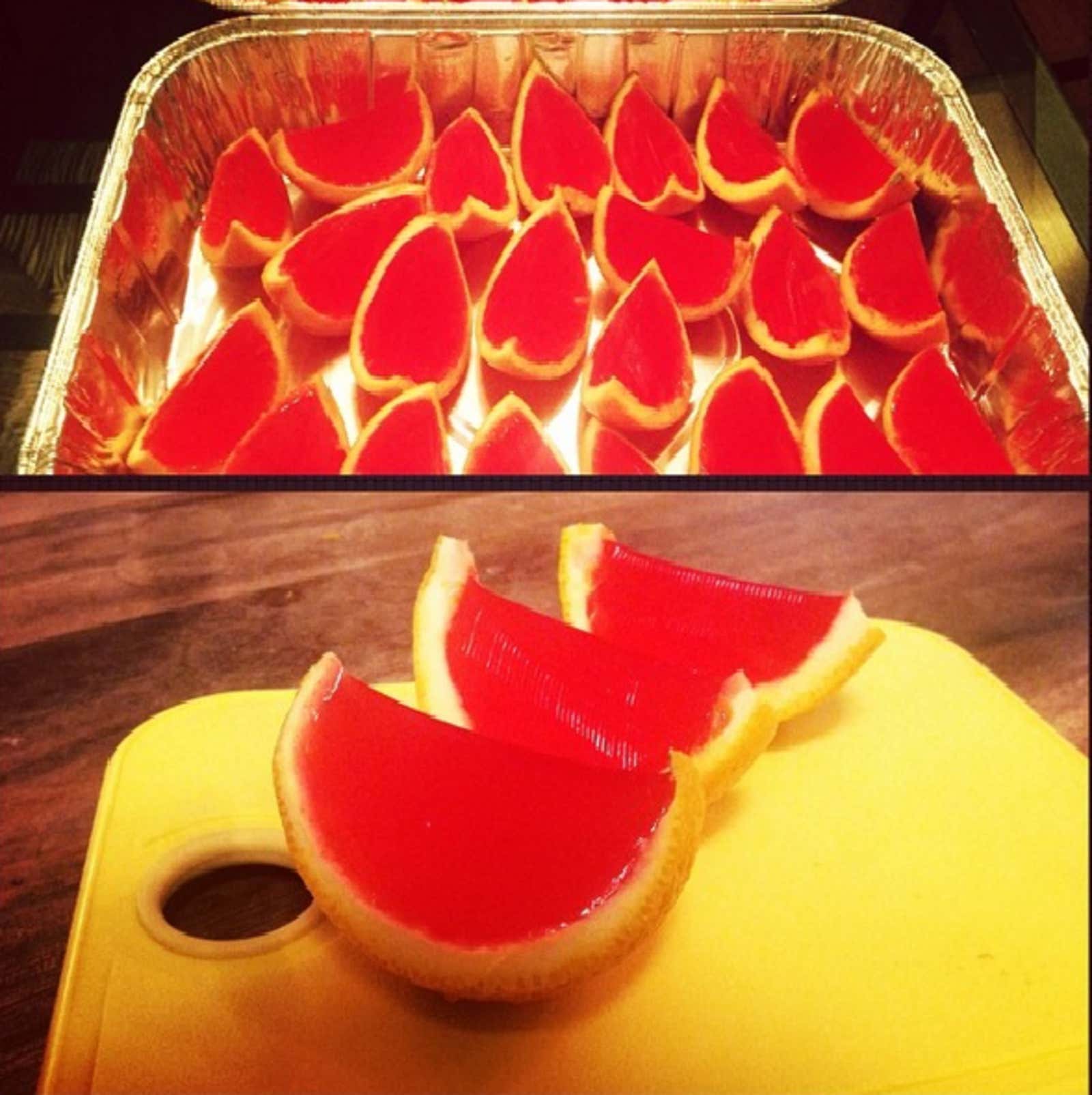 Gelling spirits have been around for a while, but most varieties tend to be highly colored, very sweet, and just not very good. These cocktail versions from The Kitchn are something really special and – dare I say? – an adult?
There are five different recipes (see the link below for details), but the basic formula is the same for each. You will need a non-alcoholic liquid, booze, and gelatin (always two packets). The exact amount of liquid varies from recipe to recipe, but usually you aim for a cup of non-alcoholic liquid (such as juice) and 1/4 to 1 cup of booze, depending on potency.
Mix the non-alcoholic liquid with 1/2 cup of water, sprinkle the mixture with gelatin and let it soften for five minutes. (The gelatin will start to look wrinkled.) Heat the mixture over medium-high heat until the gelatin dissolves, being careful not to boil. Remove from heat and add booze. Pour the mixture into prepared mini muffin molds or silicone molds and refrigerate until set.
Once you get the hang of it, you will have many opportunities to play around with different flavors of cocktails. Kitchn's Peach Bellini sounds pretty solid, but a shot from a French 75 or Elizabeth Taylor Jell-O also sounds good.
5 jelly cocktails | Kitchen