Easy Access to USB Ports on the Back of the Monitor With Sugru and Magnets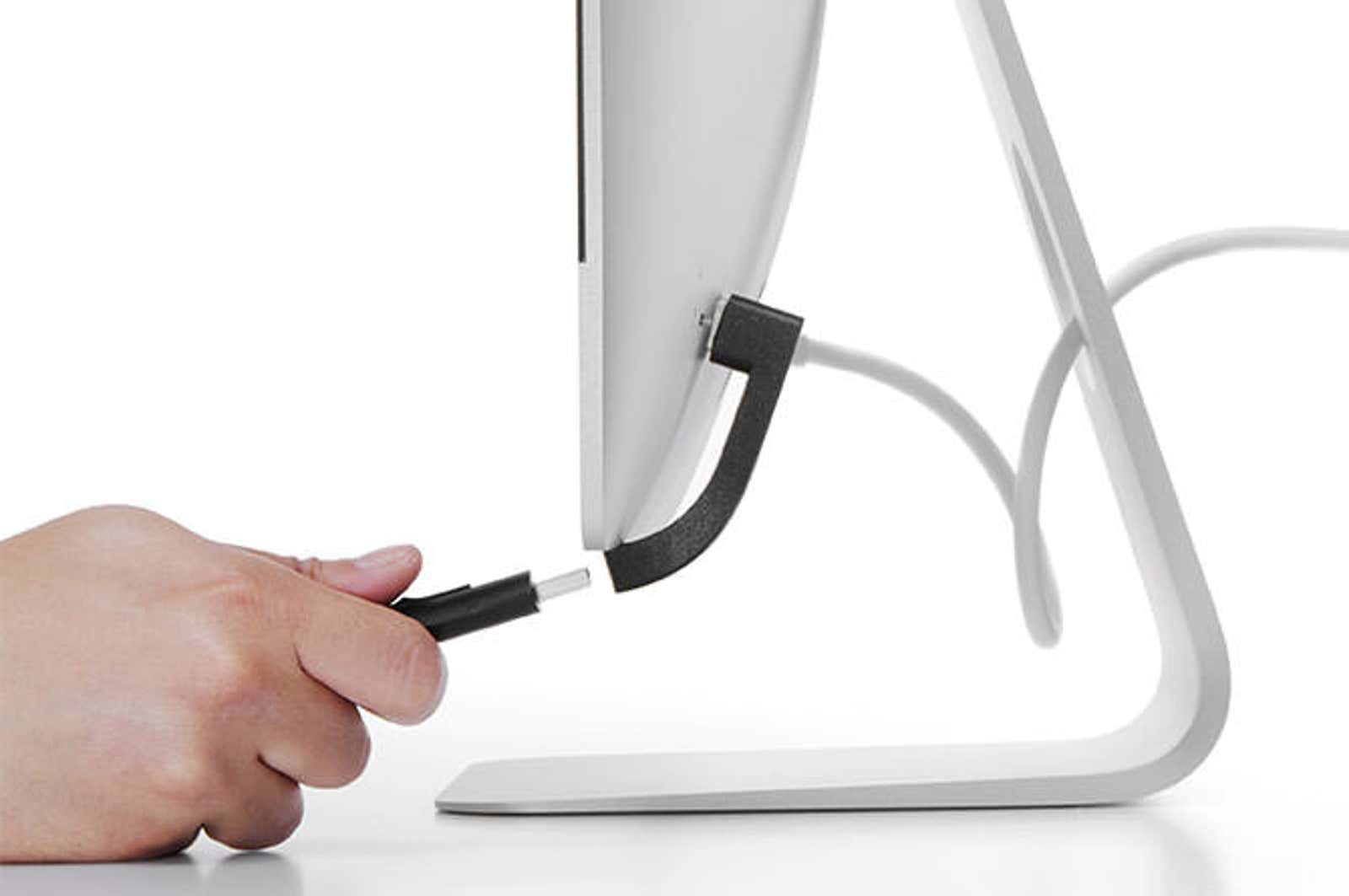 It's not just the iMac: many monitors place their USB ports in the back, where they're hard to reach. Use Sugru and magnets to hide the extension cable within easy reach.
The video above speaks for itself. This is a better alternative to holding the cable in place on the side of the monitor with just Sugru , because the cable is out of sight and can be quickly inserted into place when not in use. You can attach anything to anything with Sugru and magnets !
sugru magnets ♥ [a great way to access iMac USB ports] | Youtube