Official Raspberry Pi Case Protects Your Tiny Computer for Just $ 9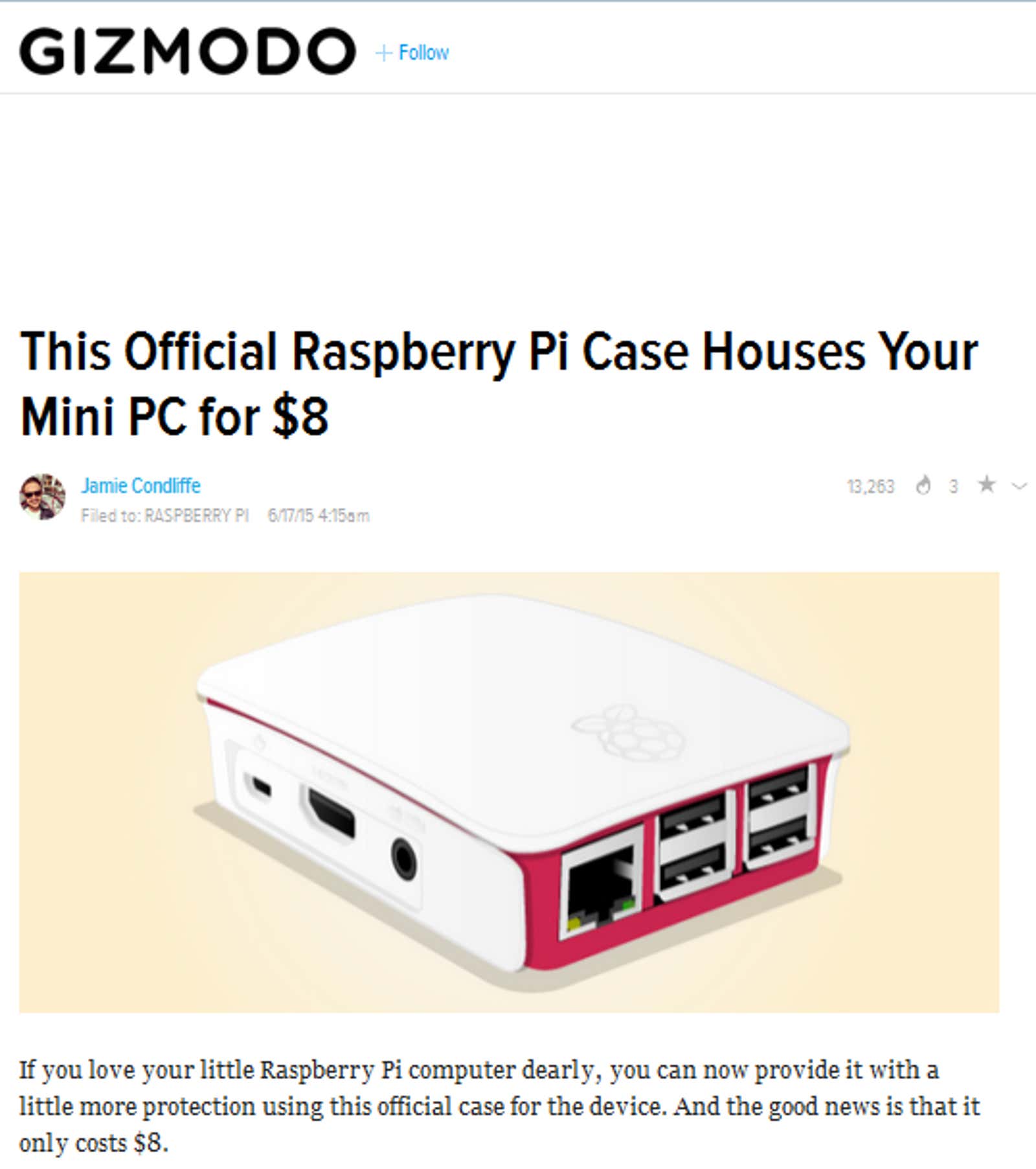 You've never had a shortage of ideas for Raspberry Pi cases , but now there is an official one created by the Raspberry Pi Foundation itself. This is a solid looking case and will only cost you about $ 9.
As you would expect, the case is made of plastic and will only work with Raspberry Pi Model 2, A +, and B +. The best feature (aside from the price) is the removable top, which allows you to add accessories including the camera board and the Adafruit PiTFT touchscreen. The sides are also torn off so that you can access the GPIO. You can get it from MCM Electronics , Newark and Allied in the US right now (or the official element14 or RS store in the UK) and other retailers are on the way.
Raspberry Pi 2 Case | via Raspberry Pi